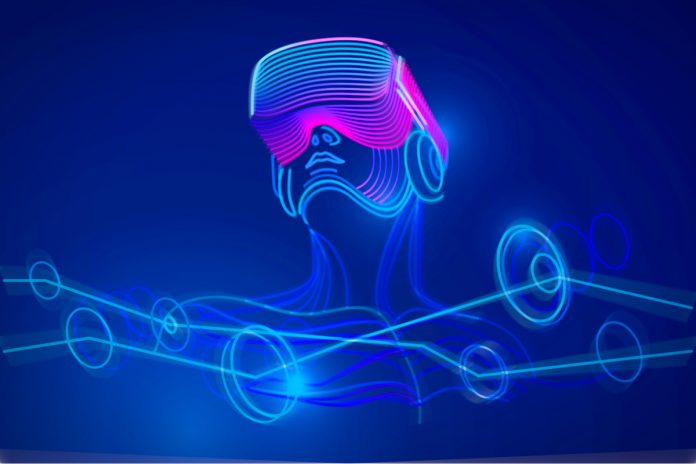 Metaverse crypto coins are undoubtedly the current hype in crypto markets. With several Metaverse crypto coins seeing multi-billion dollar valuations, it's not a surprise that projects with Metaverse use cases are doing exceptionally well. This article looks at the top five Metaverse crypto coins with a market cap over $2 billion, ordered by project valuation, lowest to highest.
Enjin Coin (ENJ) – $2 billion
Launched in June 2018, Enjin is a custom blockchain allowing users to create custom NFTs. Enjin established itself as one of the leading blockchains for NFTs and recently pivoted towards the Metaverse with their Efinity project.
The Enjin ecosystem offers features for businesses, developers, and individuals. Enjin's full-fledged NFT solution enables businesses to grow their brands. In addition, Enjin provides an SDK with a robust API for NFT development for developers.
Enjin makes it easy for individuals to explore the Metaverse and manage their NFTs and crypto-assets. The project features its mobile app with over 1.7 million downloads, making it easy for new crypto investors to get their foot in the door with NFTs and Web3.
Enjin continues to expand its Metaverse ecosystem with various DeFi and GameFi applications. Recently, Enjin featured the Kingdom Karnage game on Twitter.
40k of our new $KKT #NFT boxes given out in less than 24hrs!! 🔥🔥

At #KingdomKarnage we're loving the new bigger #enjin beam QR codes 😍

Follow us today! Don't miss our next QR!

Play KK today: https://t.co/szQswFKbKR & #GooglePlay #FreeToPlay !! #PlayToEarn !! Win #NFTs !! pic.twitter.com/4r6pyI09fa

— Kingdom Karnage (@kingdom_karnage) January 14, 2022
Kingdom Karnage is a virtual trading card game that is available on PC and Android devices. All assets are tokenized and are infused with the Enjin Cryptocurrency.
Enjin is trading at $2.41 with a 24-hour volume of $189 million at writing. Its market cap is $2 billion, with a circulating supply of 847 million tokens.
Enjin peaked during the November 2011 bull run, when it reached a high of $4.6. As their ecosystem continues to grow and evolve, the ENJ token makes for a great long-term hold, and the current price of $2.41 is a great entry point.
You can purchase ENJ on most major exchanges like Binance, Coinbase, KuCoin, Binance, FTX, and more.
Theta Network (THETA) – $4.1 billion
Launched in 2018, the Theta Network is a next-generation entertainment and video blockchain. Its platform features a robust ecosystem consisting of NFT collections and dApps.
THETA is the native currency to the platform, used for purchasing NFTs, accessing various platforms, and more.
THETA's NFT platform is top-rated, with high-profile celebrities like Katy Perry releasing their NFT collections. In addition, THETA received endorsement from Steve Chen, Co-Founder of YouTube, which makes this an underrated project.
THETA is setting up to release their TNT-20 standard governance token TDROP, scheduled for February 2022. In addition, THETA has a streaming platform enabling users to earn TFUEL tokens.
The THETA network had seen incredible price gains last year, setting a new all-time high in April 2021 when it reached $13. Currently, THETA is trading at $4.14, 30% of its all-time high. THETA has great potential this year as it managed to remain within the top 5 Metaverse crypto coins with the highest market capitalization, even after this month's bearish momentum.
In addition, THETA shared on Twitter today that their traffic has grown by three times in just two months, showing the exponential growth of their ecosystem.
Traffic to @ThetaDrop has grown 3x in just two months, leading up to the launch of TDROP token in just 18 days! See what the buzz is about at https://t.co/APofDsDPtP and learn about all about TDROP and NFT Liquidity Mining in our latest blog post: https://t.co/C3KdQddWOq pic.twitter.com/aCrCLm2T99

— Theta Network (@Theta_Network) January 14, 2022
You can purchase THETA on most major exchanges like Binance, KuCoin, Crypto.com, and more.
Axie Infinity (AXS) – $4.4 billion
You've probably heard about Axie Infinity, launched in March 2018. It's one of the most popular Metaverse crypto coins available. Axie Infinity features a game Metaverse filled with Axies, cute Pokemon-inspired creatures which are NFTs. The game's goal is to collect, breed, and upgrade your Axies and grow your wealth.

Axie Infinity includes multiple game modes. Players can compete against each other, complete quests, defeat bosses, and follow in-depth storylines.
Axie Infinity was initially built on Ethereum, but the team is developing Ronin, a unique blockchain specifically for Axie. Ronin is explicitly made to handle Axie's high userbase and transaction volume.
In recent news, Ronin reached over 250k unique addresses on their blockchain, showing successful progress in its development.
We are Ronin.

• 250,000 unique active addresses 🌋
• Katana, Ronin's Dex, is the #2 dex by weekly active users ↔️
• 5 B in deposited value ✨
• 15% of all NFT transactions in 2021 happened on Ronin 👀
• 2.5 M Ronin wallet downloads 🪶

Data 👇https://t.co/g7Qs07DsEf

— Ronin (@Ronin_Network) January 14, 2022
In addition, Ronin currently has over 2.5 million wallet downloads, showing the scale of its ecosystem. As Axie Infinity continues to expand its platform, AXS could easily break the previous all-time high that it reached back in November 2021.
In November, AXS reached an all-time high of $160. Its current price of $74 is a strong support level for Axie Infinity, and it wouldn't be surprising to see a bullish reversal in the coming months. As one of the most popular Metaverse crypto coins on the market, AXS makes for a great long-term hold.
You can purchase AXS on Binance, KuCoin, Gemini, Coinbase, and more.
The Sandbox (SAND) – $4.5 billion
Launching its token in 2020, one of the most anticipated Metaverse crypto coins on the market is The Sandbox, a 3D Ethereum-based digital realm combining RPG and MMO mechanics with a play-to-earn model.
The Sandbox offers one of the highest quality immersive experiences because it features a desktop client. The main appeal for The Sandbox is the ability for investors to purchase Land. Players can monetize and customize their Land in The Sandbox and establish a passive form of income in the Metaverse.
In recent news, Snoop Dogg announced plans to develop his virtual playground in The Sandbox called Snoopverse. In fact, a user recently purchased a plot of Land in The Snoopverse for over $400k!

Currently, SAND is trading at $4.88 with a 24-hour volume of $819 million. Its market cap is $4.4 billion, with a circulating supply of 920 million tokens.
SAND hit an all-time high in November 2021, when the price peaked at $8. Unlike other Metaverse crypto coins, SAND maintained a high price even after the recent market correction. The Sandbox makes for a great long-term project with a high potential to see significant gains by the end of the year.
In recent news, The Sandbox completed their recent land sale with multiple ESTATEs and LANDs, showing the growing interest around the project.
~4 hours remain on these MEGA CITY – ESTATE auctions! 🏙️

Claim your piece of #VirtualRealEstate in the #Metaverse today! https://t.co/Wkb6oDV4Mm

— The Sandbox (@TheSandboxGame) January 14, 2022
You can purchase SAND on Uniswap, Binance, KuCoin, Gemini, Crypto.com, and more.
Decentraland (MANA) – $5.3 billion
Launched in February 2020, Decentraland is my favorite Metaverse crypto coin and is the pioneer of 3D blockchain-based virtual experiences. Decentraland is currently the most popular Metaverse platform on the market, and its MANA token has the highest valuation of over $5.3 billion.
Decentralnand lives on the Ethereum blockchain, but the team has been working on a partnership with Polygon, a Layer-2 scalability solution that will help decrease fees and increase engagement on the platform.
The most significant appeal of Decentralnand is currently for more prominent investors looking to purchase Land in the Metaverse. Decentraland includes one of the most active Land markets, with over 250k in ETH ($829 million) traded on OpenSea.
One reason for Decentraland's success is its most popular attraction, Decentral Games' ICE Poker, a virtual casino featuring a free-to-play and play-to-earn model. That's right; you can play in the casino with FREE tokens and earn rewards that have real-world value. The catch is that users must wear Decentral Games' ICE wearable NFT, which can cost quite a bit.
Users have been using one solution: delegating the ICE NFTs to others for a lower price, making a passive income in the process, and enabling users to play ICE poker without spending a fortune.
Decentraland continues to update its platform with better controls. In recent news, Decentraland shared an update on Twitter regarding a new control for users' avatars:
A new update allows you to control your avatar without locking your mouse to your screen!
Just right click, drag, and release.
You can now also right click to release from the screen when locked. 🎉 pic.twitter.com/9JQJihcYGx

— Decentraland (@decentraland) January 13, 2022

MANA is currently trading at $2.97, with a 24-hour volume of $416 million. Its market cap is $5.4 billion, with a circulating supply of 1.82 billion tokens.
MANA reached its all-time high in November when it peaked at $5. MANA had one of the sharpest price hikes when it came to Metaverse coins when it went from $0.75 to $3.5 in a matter of 48 hours.
MANA has genuine utility, and Decentraland is the current leader in Metaverse crypto coins. This project has excellent long-term potential, and as its userbase continues to grow, MANA could easily break its previous all-time high by the end of the year.
You can purchase MANA on Coinbase, KuCoin, Binance, FTX, and more.
Disclosure: This is not trading or investment advice. Always do your research before buying any Metaverse crypto coins.
Follow us on Twitter @nulltxnews to stay updated with the latest Metaverse news!
Image Source: Andrush/Shutterstock.com