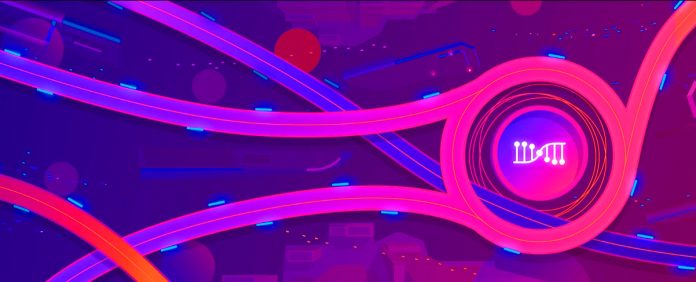 Metaverse crypto projects continue to show bullish momentum, with many coins seeing significant price gains this week. This article looks at the top five Metaverse crypto coins with a market capitalization of under $5 million, ordered by overall market cap, lowest to highest.
ShoeFy (SHOE) – $872k
As the name suggests, ShoeFy is a platform for digital shoes. It combines NFTs and traditional tokens on the Ethereum blockchain to power its unique digital sNFT collection.
Each sNFT is programmatically generated from 10,000 possible results weighted by rarity and stored as ERC-721 tokens. The ShoeFy collection includes fire, water, earth, wind, and more attributes.
Users can mint their Shoe NFTs (sNFTs) or resell them in a secondary market. Owners can also stake their sNFTs to earn a portion of the network's transaction and minting fees.
At writing, SHOE is trading at $0.213, with a 24-hour trading volume of $108k. Its market cap is $912k, with a circulating supply of 4.27 million tokens.
You can purchase SHOE on Uniswap and Gate.io.
ETNA Network (ETNA) – $1.3M
ETNA Network describes itself as a crypto galaxy, a one-stop ecosystem for all things NFTs, DeFi, and gaming. The project features a lending/borrowing protocol and a hybrid gaming/NFT ecosystem enabling integration of traditional gaming apps with the blockchain.
While ETNA was initially built on Binance Smart Chain, the team moved to Polygon. ETNA is the native currency on the platform used in their NFT marketplace.
ETNA is named after Mount Etna in Sicily, southern Italy. Etna was known for its exceptional level of volcanic activity and always inspired fear and respect in Greek mythology.
ETNA's game is a play-to-earn blockchain-based Greek-themed game featuring various mythological characters. The game features a fully working NFT marketplace that users can explore by connecting with their MetaMask wallets.
At writing, ETNA is trading at $0.1145, with a 24-hour trading volume of $151k. Its market cap is $1.38 million, with a circulating supply of 12 million ETNA.
Darwinia Commitment Token (KTON) – $2.3M
Darwinia Network describes itself as a Web3 cross-chain bridge hub. It provides an entrance to the Polkadot ecology for projects that have been deployed on public blockchains like Ethereum and BSC.
Darwinia is compatible with the Ethereum virtual machine, which means it supports dApps and DeFi/NFT applications across various infrastructures. The Darwinia Network makes it relatively easy for projects to migrate to Polkadot and launch their parachain.
The native token for the Darwinia platform is RING and KTON. RING is used for transaction and gas fees, including contract and execution fees. KTON encourages users to make a long-term commitment to the project by locking RING for 3-36 months and rewarding users with KTON tokens.
At writing, KTON is trading at $60.77 with a 24-hour trading volume of $189k. Its market cap is $2.2 million, with a circulating supply of 37.8k KTON.
You can purchase KTON on Uniswap, Gate.io, Poloniex, CoinEx, Hotbit, Hoo, and CoinW.
Rune Shards (RXS) – $3.2M
Rune Shards is the native cryptocurrency for Rune; a Diablo 2 inspired play-to-earn ARPG built on the Binance Smart Chain.
Rune features multiple game modes, including Rune Raid, allowing users to farm for rune rewards by staking liquidity. Rune Evolution, a 2D play-to-earn arcade game available on the Web, Android, iPhone, and Desktop.
Check out this short gameplay tutorial for Rune Evolution:

In addition, three more game modes are currently in development, one of which is the Rune Sanctuary, a 3D MMORPG world allowing users to buy land, NPCs, guild tokens, and much more.
At writing, Rune Shards are trading at $0.018 with a 24-hour volume of $14k. Its market cap is $3.3 million, with a circulating supply of 181.3 million RXS.
You can only purchase RXS on PancakeSwap at this time.
Mist (MIST) – $4.1M
Mist is an open-world play-to-earn action RPG game built on the Mist NFT Framework. It features a dynamic combat style that's unique in the world of MMOs.
The game universe connects the BEP-20 MIST native token as the native in-game currency enabling users to farm and stake tokens to earn various rewards.
In addition, users can build on the proprietary Mist NFT game framework and buy, sell, and trade NFTs in-game and on 3rd-party platforms.
Check out this Mist Metaverse Sandbox dungeon and land builder demo:
At writing, MIST is trading at $0.0737 with a 24-hour trading volume of $5.9 million. Its market cap is $4.1 million, with a circulating supply of 56 million tokens.

You can purchase MIST on PancakeSwap, Gate.io, XT.com, ZT, and LBank.
Disclosure: This is not trading or investment advice. Always do your research before buying any cryptocurrency.
Follow us on Twitter @nulltxnews to stay updated with the latest cryptocurrency news!
Image Source: Darwinia.Network