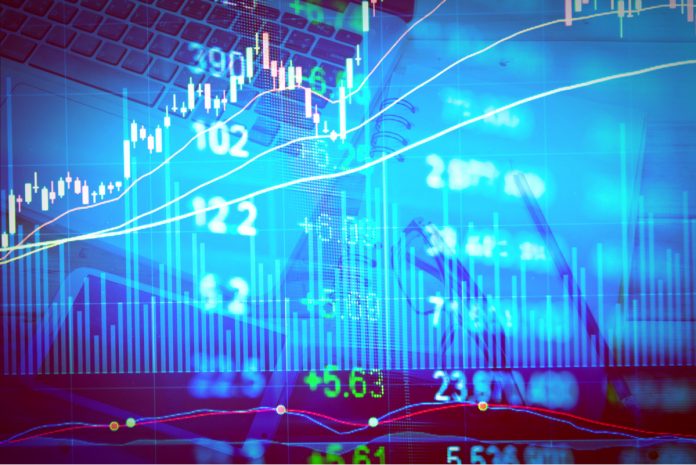 Metaverse stocks are top-rated right now after many had seen significant price hikes in Q4 2021. For those interested in betting on the Metaverse in 2022, buying stocks whose value can benefit from the popularity of virtual reality environments would be the best option. This article looks at our top five Metaverse stocks worth watching in 2022, ordered by market cap, lowest to highest.
Cloudflare, Inc. (NET) – $100 ($32B)
Founded in 2009, Cloudflare is a content delivery network and a DDoS mitigation service. Cloudflare is one of the most popular services used by millions of websites worldwide. This website also uses Cloudflare to protect itself against DDoS and malicious attacks.
On October 1st, 2021, Cloudflare announced the private beta of their Distributed Web Gateways, unlocking the Metaverse and Web3 DeFi for everyone. With the recently launched product suite, Cloudflare is looking to simplify the development of Web3 and Meaverse applications for developers. Cloudflare will continue to serve as a pillar for Metaverse projects, hosting and facilitating quality connections on various networks.
Currently, NET is trading at $100, down from its all-time high of $211 back in November. While Cloudflare's stock price crashed quite drastically since its all-time high, NET is up over 23% in the past year.
With the launch of its distributed web gateways, there's no doubt that Cloudflare has its attention on the Metaverse, and its stock is worth keeping an eye on in 2022.
Unity Software Inc (U) – $117 ($34B)
Founded in 2004, Unity Software Inc is behind the leading video game engine, Unity. It's one of the most popular game engines for newly released Metaverse crypto coins.
One of Unity's most relevant products for the Metaverse is their Virtual reality platform. Unity provides a high-definition render pipeline for virtual reality, enabling games to achieve high-quality VR environments without sacrificing performance.
Unity is used by many AAA game titles like Hearthstone, Subnautica, and more. In addition, VR Chat, the most popular virtual reality social platform, is built with Unity.
Even though Unity's price declined since its peak in December, $100 has been a significant support level for the stock, and the current price of $117 could be a great entry point.
Advanced Micro Devices, Inc. (AMD) – $136 ($165B)
Founded in 1969, AMD is a semiconductor company based in Santa Clara. Along with NVIDIA, it's most known for its supply of graphics cards and processors to consumers.
AMD cards use their LiquidVR technology, which reduces latency to deliver more consistent frames when it comes to virtual reality. AMD's Radeon cards are VR-ready, enabling advanced VR experiences with powerful processors. Moreover, AMD VR Technology partners include Windows Mixed Reality, HTC Vive, and Occulus.
Processors and GPUs will be required to run advanced Metaverse applications. This means betting on suppliers who provide these products is a sure way to capitalize on the Metaverse hype.
At writing, AMD is trading at $136, down from its all-time high of $154 in November. Unlike some other stocks that have been influenced quite drastically by the Metaverse hype, AMD held its price decently well in the past few months. As such, AMD is a highly underrated stock that is worth watching in 2022.
NVIDIA Corporation (NVDA) – $269 ($637B)
Founded in 1993, Nvidia Corporation is one of two primary GPU providers for the mainstream consumer. The two companies have been long rivals of each other and, at this point, essentially have a monopoly on the graphics card market. After all, there are only two options available when purchasing graphics cards, AMD and NVIDIA.
Since the Metaverse will require PCs and consoles to run their software, investing in NVIDIA only makes sense if you're betting on the future of virtual reality.
In addition, Nvidia's Omniverse platform for 3D design and collaboration will most likely be used in various future Metaverse projects. Omniverse is an easily extensible, open platform built for VR environments and real-time physically accurate simulations.
NVDA's price peaked at $333 in November when the Metaverse hype was in full effect. The current price of $269 is still up over 106% in the past year, making NVDA worth watching in 2022.
Meta Platforms, Inc. (FB) – $331 ($923B)
Founded in February 2004, Meta Platforms, Inc., formerly known as Facebook, is the king of all Metaverse stocks. After Mark Zuckerberg announced Facebook's rebrand to Meta, we've seen the market's attention take a significant shift to Metaverse and VR. You could say that Facebook rebranding themselves to Meta was the spark that the Virtual Reality sector needed to reinvent itself as the Metaverse and push mainstream adoption.
After acquiring Oculus for $2 billion in 2014, Meta released their Oculus Quest 2 in October 2020. While the Quest 2 didn't gain traction right away, its mobile app topped the charts this Christmas as the Quest 2 was trending as one of the most popular gifts for the holidays.

The Metaverse is still in its early stages, and we've seen significant improvements in the quality and experiences that VR environments provide. If you're betting on the Metaverse, it only makes sense to purchase Meta stock as it will undoubtedly be a leading force in next-generation virtual experiences.
Currently, the stock symbol for Meta Platforms, Inc. is FB, but the new META ticker will soon be available. At writing, FB is trading at $331, down from $382 during its all-time high on September 7th. Even with Q1's bearish momentum, Meta is still up over 27% in the past year. Meta is worth keeping an eye on in 2022 as it's one of the safest options on this list.
Disclosure: This is not trading or investment advice. Always do your research before buying any stocks.
Follow us on Twitter @nulltxnews to stay updated with the latest Metaverse news!
Image Source: Vintage Tone/Shutterstock.com