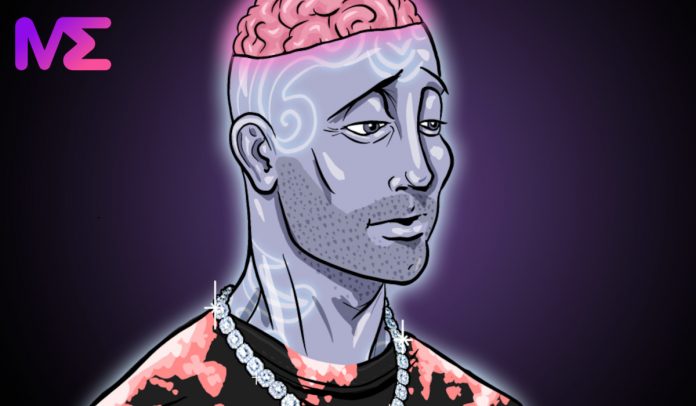 Magic Eden is the top Solana NFT Marketplace. It features hundreds of collections, a Magic DAO, a Launchpad platform for NFTs, and much more. This article looks at the top five most popular Solana NFT collections on Magic Eden over the past month, ordered by 30-day trading volume, lowest to highest.
Balloonsville 2.0 (45.3k SOL)
Balloonsville 2.0 is a community-driven NFT project that brings control back to holders on the Solana Blockchain.
The original Balloonsville NFT project was a rugpull and scammed investors out of millions. The team behind the original project blamed Magic Eden for not asking for an ID and asked the platform to refund investors.
Since the original project gained so much hype, the community decided to launch a second version, this time claiming to be legitimate.
According to a recent tweet, Balloonsville will enable NFT holders to stake their NFTs in their Metaverse and earn rewards in the form of AIR tokens.
Balloonsville 2.0 Tokenomics 🎈

Remember… 1 $AIR = 1 $AIR pic.twitter.com/TBuQbf1Xl8

— Balloonsville 2.0 (@balloonsville_2) March 4, 2022
The project is still in development, but the community support behind Balloonsville 2.0 is incredible.
Balloonsville 2.0 features a total trading volume of 45.4k SOL, roughly $4.1 million at writing. The average sale price is 5.99 SOL ($539).
Portals (45.7k SOL)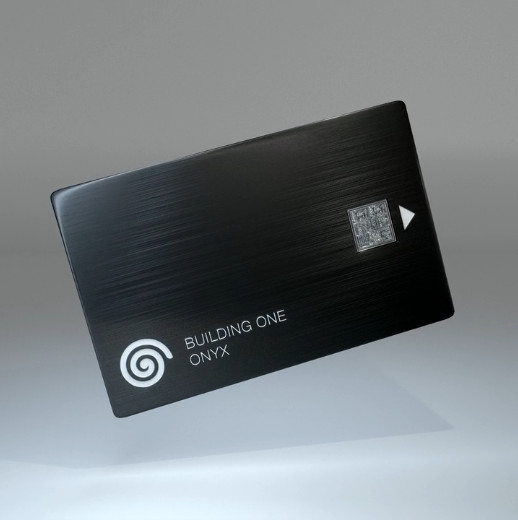 Portals is the NFT collection for a Metaverse project on Solana. It features access passes that will grant access to owners of the NFT to one of their exclusive buildings: Ivory, Onyx, or Vision.
Portals will feature world-class crypto brands like FTX, Binance.US, Audios, and more in its Metaverse, which is one reason for the high trading volume for the NFT collection.
Portals is a browser-based 3D Metaverse that the team has been working on since early 2021. The team focuses on creating a dense city center with an immersive user experience.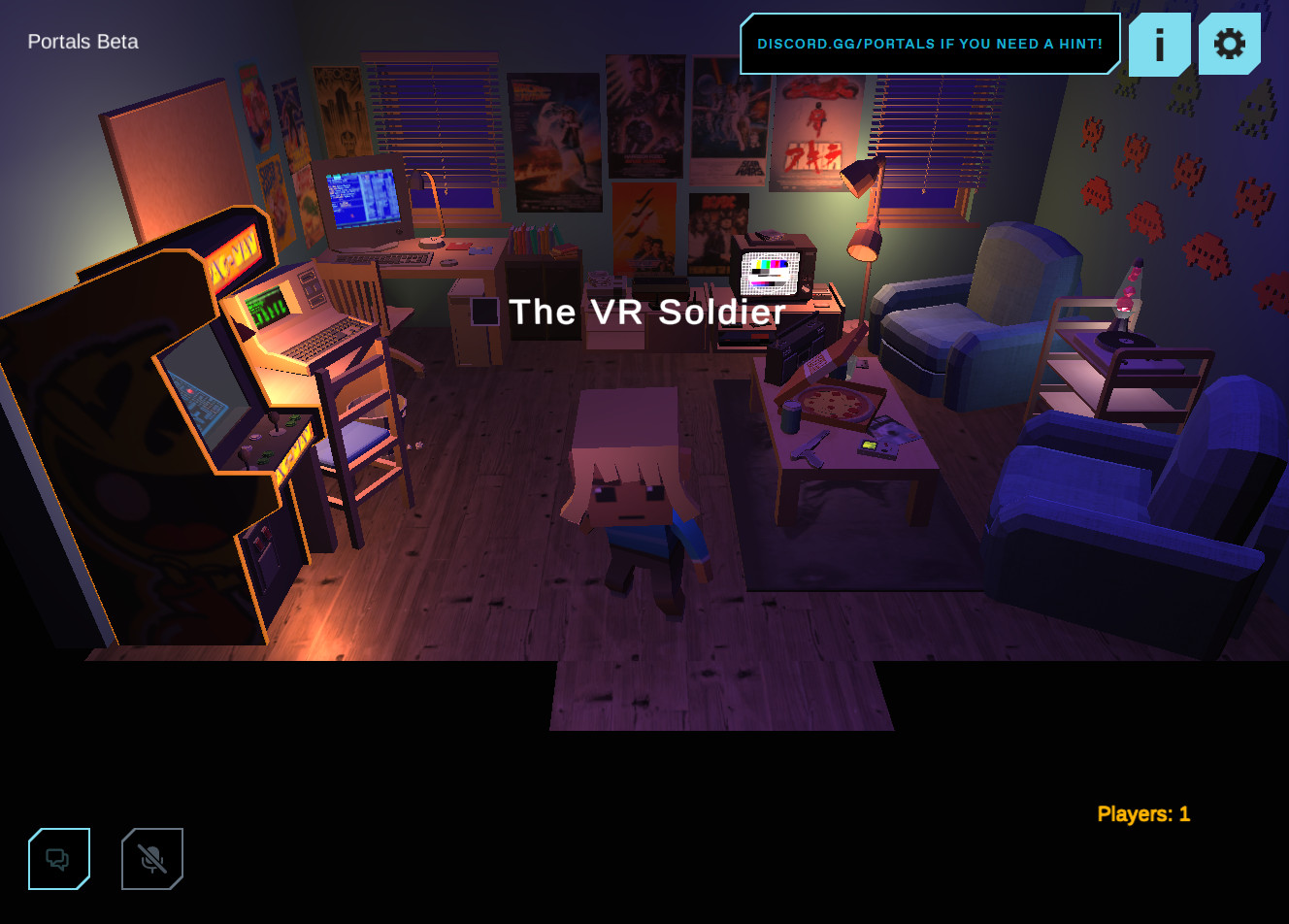 Users can currently check out a demo for the Portals Metaverse, and we highly recommend checking it out. Users can create a custom character and interact with the various items in the room.
Overall, Portals features some of the best designs we've seen, speaking to the tremendous long-term potential of this project. Portal's Downtown is coming later this month, making this project a must-watch in March 2022.
Portals feature a total volume of 197k SOL ($17.7 million), making this one of the most-traded NFT collections on Magic Eden. The average sale price for an access pass is 56.98 SOL ($5.1k). While an access pass may seem expensive, it's still half the price of a plot of land in Decentraland of The Sandbox.
DeGods (56.9k SOL)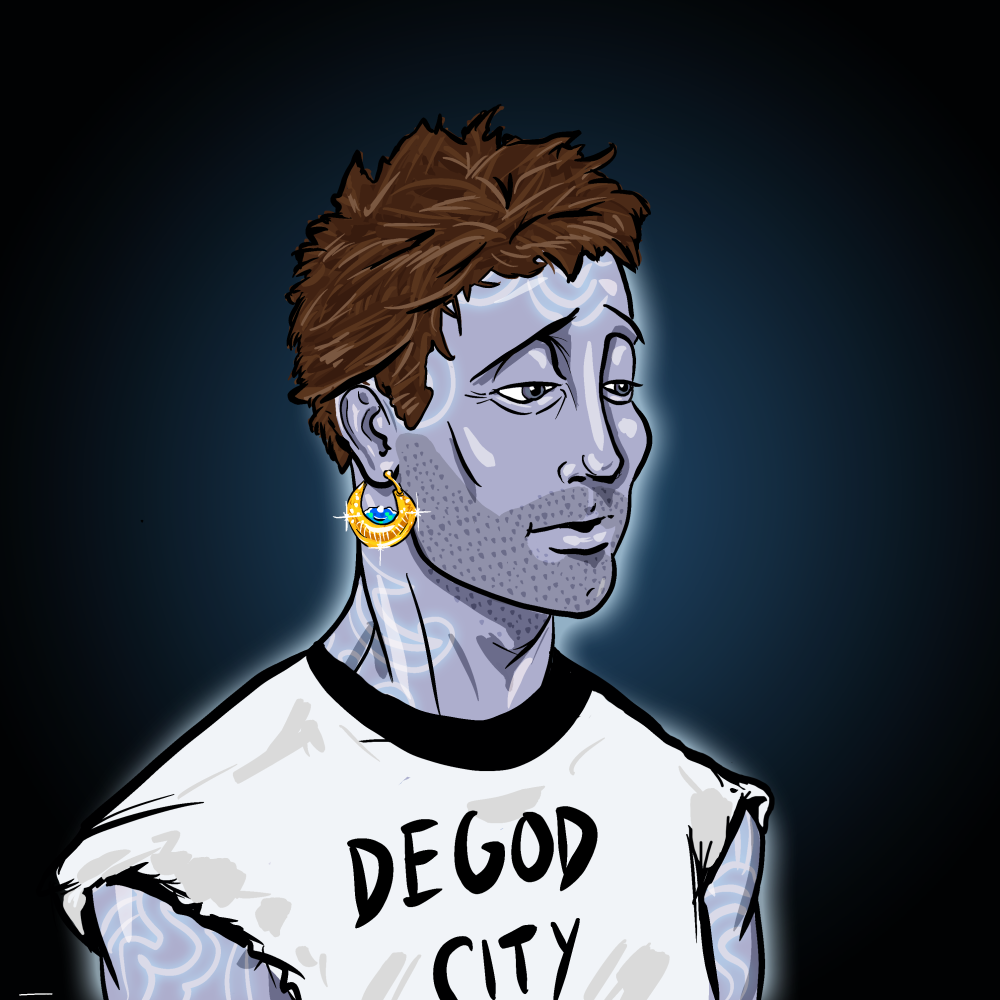 DeGods describes itself as a deflationary collection of degenerates, misfits, and punks. DeGods features its DUST token, which powers the entire DeGods ecosystem. By purchasing an NFT, you can earn a certain amount of DUST per day and receive access to the DeDAO channels via Matricia.

Owners of the DeGods NFT can stake their NFT on the DeGods official dashboard to start earning DUST. In addition, users can mutate their DeGods by spending 1000 DUST to change the metadata of your DeGod and swap it for a DeadGod.
While normal DeGods generate 10 DUST per day, DeadGods generate 20 DUST per day. The best part is users can switch between DeadGod and DeGod anytime. However, keep in mind you will need to pay DUST to do so.
One cool feature about DeGods is their 33.3% paper hand tax. If you sell your DeGods below your purchase price, you incur a 33.3% tax. Quite a fantastic concept that incentivizes users not to take unnecessary losses due to a lack of patience.
The DeGods NFT collection features a total volume of 120k SOL ($10.8 million) with an average sale price of 29.71 SOL ($2.6k). We highly recommend checking out their collection as they feature one of the best-designed NFTs on the market and make for a great alternative to the popular Bored Ape collection.
MonkeLabs (72.1k SOL)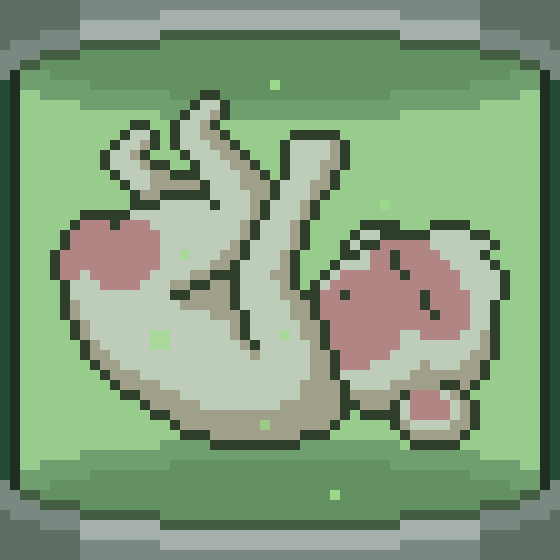 MonkeLabs is a revenue-sharing launchpad for Solana NFT platforms. By holding a MonkeLabs NFT, users receive 50% revenue from the launchpad and 50% off launchpad fees when launching their projects.
The MonkeLabs team is a dedicated group of full-stack developers, managers, UX/UI designers, and marketing experts looking to help NFT projects of any size. MonkeLabs significantly reduces entry barriers for anyone looking to launch an NFT project, making it easy for users to start, run, and grow their NFT projects.
Users can create an account on the platform, link their Discord account, and create a collection right away. Users can also deploy a custom mint page by filling out the form to keep track of all their Solana mint deployment requests. If accepted, users will have an option to go to the Mint dashboard and view their Mints.
MonkeLabs is one of Solana's most robust NFT launchpad platforms, and we highly recommend checking out their upcoming launches. There are dozens of launches scheduled for March, all of which feature incredibly well-designed and high-quality collections.
The MonkeLabs NFT collection features an all-time trading volume of 96k SOL ($8.6 million), with an average sale price of 10 SOL ($900).

LUX | Real Estate (82.7k SOL)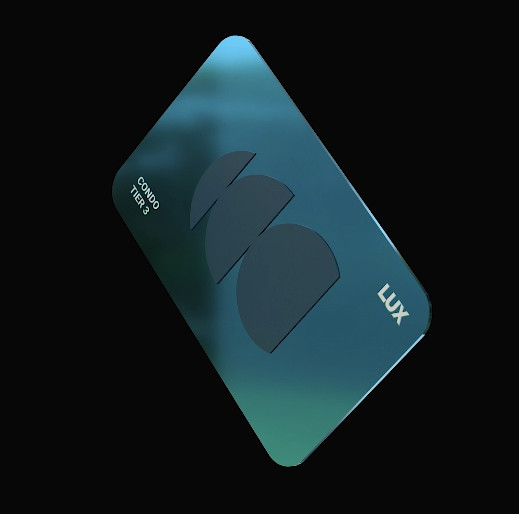 The most popular NFT collection on Solana in the past 30 days is none other than LUX, a virtual reality Metaverse experience bringing together NFTs, gaming, entertainment, e-commerce, virtual real estate, and more.
LUX features three main collections: LUX Entertainment, LuxAI, and LUX Real Estate, the latter being the most popular. LUX combines popular aspects in Metaverse applications like play-to-earn, stay-to-earn, social media, and digital events.
LUX's vision is to create an entire ecosystem for its community and offer multiple experiences on all accessible platforms, including VR headsets. LUX enables users to own their apartments, stores, or even nightclubs as NFTs, allowing users to interact with friends and meet people in a never-before-seen way.
The alpha version of LUX is currently available for users to check out on Oculus and PC by downloading the client from LUX's official website. Check out this preview of the LUX VR Metaverse:
By purchasing a LUX real estate NFT, users can access their unique place in its Metaverse, similar to how you would buy a plot of land in Decentraland or The Sandbox.
LUX's real estate NFT collection features a total volume of 83k SOL ($7.4 million), with an average sale price of 9.69 SOL ($872). It's worth noting that LUX's real estate NFTs are relatively affordable compared to some other projects on this list.
In addition, LUX also features its token (LUX), used as the primary utility asset on the platform. If you're looking to purchase virtual real estate in an upcoming Metaverse, we highly recommend checking out LUX.
Disclosure: This is not trading or investment advice. Always do your research before buying any Metaverse crypto coins.
Follow us on Twitter @nulltxnews to stay updated with the latest Metaverse news!