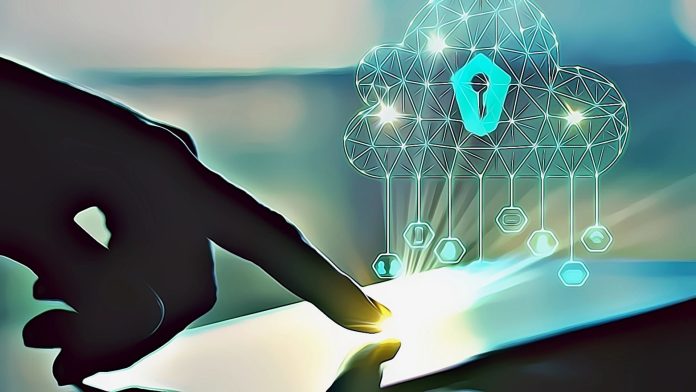 Privacy tokens are cryptocurrencies designed to protect users' transactional information from prying eyes and to prevent destructive hacker assaults; by making it challenging to figure out a wallet's address, they protect the user's privacy. Privacy Tokens have a growing total market capitalization of $5,273,724,156, with some big names like Monero (XMR) and a total trading volume of $223,663,053.
Note: The tokens are ordered by their market capitalization from lowest to highest.
Dero (DERO)
Unit Price: $4.03
Market Cap: $52,132,694
Distinct Features: One of its essential characteristics is the use of CryptoNote. This technology safeguards the identities of all parties involved and ensures anonymity by hiding the sender and recipient of a transaction.
Dero is the first cryptocurrency project incorporating a DAG block structure, a proof-of-work blockchain, and anonymous transactions. It seeks to be a radical advancement over currently available privacy coins like Monero (XMR) or Z-Cash (ZEC).
Dero views the transaction—rather than the block—as the lowest computing unit, in contrast to conventional blockchains. Therefore, duplicate or double-spend transactions are possible in Dero blocks, but the client protocol filters them out, and the network ignores them.
Dero is building a global blockchain network to facilitate smart contract execution and secure, quick, anonymous transactions for enterprises and individuals.
Exchange: DERO is currently trading live on KuCoin, CoinEx, STEX, TradeOgre, and ViteX with a 24-hour trading volume of $184,813.
Verge (XVG)
Unit Price: $0.003243
Market Cap: $53,543,437
Distinct Features: To preserve receivers' privacy, Verge features dual-key stealth addressing, which enables senders to construct one-time wallet addresses on their behalf.
Verge is a cryptocurrency and blockchain that prioritizes privacy and aims to outperform the original Bitcoin (BTC) blockchain with a quick, effective, decentralized payments network.
Additionally, it offers the possibility of making transactions to stealth addresses and has integrated the anonymity network Tor inside its wallet, known as vergePay.
The project takes pride in being open source, says it is community-driven and depends on volunteers. Additionally, Verge powers trustless peer-to-peer cross-blockchain transactions utilizing atomic swaps.
Exchange: XVG is currently trading live on Binance, MEXC, BKEX, Gate.io, and HitBTC with a 24-hour trading volume of $494,343.
Pirate Chain (ARRR)
Unit Price: $0.3636
Market Cap: $70,519,746
Distinct Features: The aggregate hash rates of Bitcoin, Komodo, and Pirate would have to be defeated to launch a Sybil attack on Pirate.
Pirate (ARRR), the first "z transaction only" chain, asserts to be a 100% private send cryptocurrency, while many other "privacy" coins offer optional privacy features.
Peer-to-peer transactions are protected using ZK-Snarks technology (zero-knowledge cryptography). According to the development team, this has produced the biggest protected private fund pool of any privacy currency.
Komodo's dPoW, which ensures that blocks are notarized onto both the Komodo and Bitcoin blockchains, protects Pirate from 51% of attacks. A prohibitive expense that would prevent bad actors.
Exchange: ARRR is currently trading live on KuCoin, Gate.io, FMFW.io, Changelly PRO, and CoinEx with a 24-hour trading volume of $173,448.
MobileCoin (MOB)
Unit Price: $0.9525
Market Cap: $70,734,829
Distinct Features: MobileCoin was built to deliver a seamless user experience, privacy, and security in typical resource-constrained situations like mobile devices.
MobileCoin is a security-focused cryptocurrency designed for use in everyday transactions. Security, transaction speed, energy consumption, and mobile device optimization are the four core challenges that MobileCoin solves. The sender and receiver are the only parties who can see the transaction's specifics.
To ensure security, the public blockchain is encrypted. MobileCoin is an unrivaled cryptocurrency created to be speedy and secure enough to be utilized for mobile transactions.
Some of the most secure messaging apps in the world currently accept payments using MobileCoin. With the speed and security expected of a payment system, MobileCoin was built for mobile devices and functions on a desktop as well.
Exchange: MOB is currently trading live on Binance, Deepcoin, FTX, Bitrue, and Gate.io with a 24-hour trading volume of $5,506,051.
Status (SNT)
Unit Price: $0.02707
Market Cap: $94,137,058
Distinct Features: Status, or SNT, is a mobile interface and open-source messaging platform. Users of this interface can communicate with dApps active on the ETH blockchain.
Status is classified as a decentralized browser, mobile and desktop operating system, and messaging system. As a result, Status facilitates remote communication with a network at anytime.

Users can access all Ethereum dApps decentralized applications, such as a cryptocurrency wallet, and send encrypted messages; using an app downloaded to their smartphone or tablet.
Status networks' objective is to provide a completely decentralized communication platform that, with time, can do away with third parties and reduce attack vectors for hostile actors.
Exchange: SNT is currently trading live on Binance, OKX, MEXC, AAX, and CoinTiger with a 24-hour trading volume of $5,333,948.
Disclosure: This is not trading or investment advice. Always do your research before buying any cryptocurrency or investing in any services.
Follow us on Twitter @nulltxnews to stay updated with the latest Crypto, NFT, AI, Cybersecurity, Distributed Computing, and Metaverse news!
Image Source: peshkov/123RF // Image Effects by Colorcinch