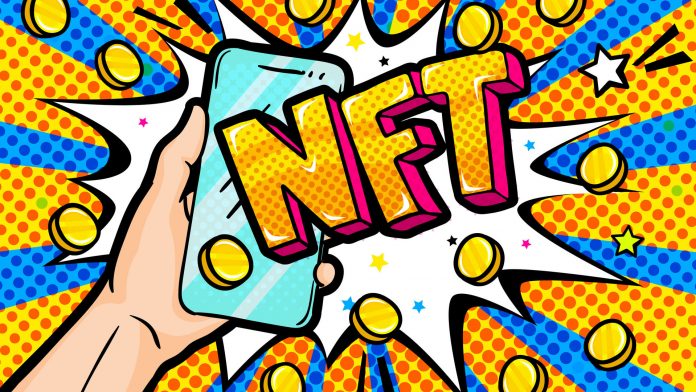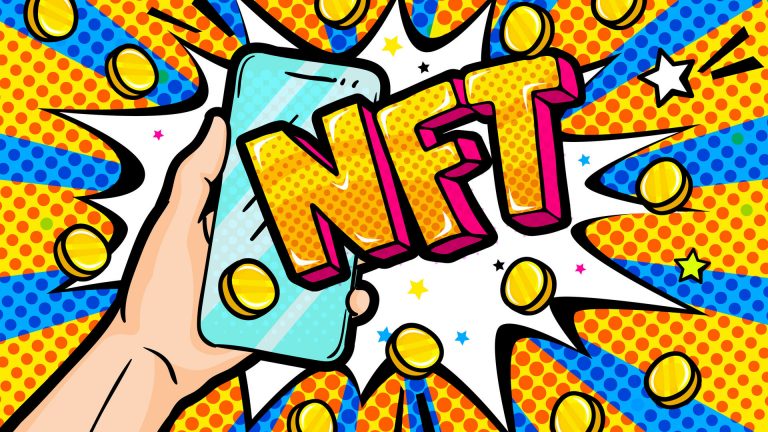 For quite some time now, all that has been on the trend is minting and selling NFTs. The majority of good artists are out there trying to create an impression in a saturated market that is packed with other top talents. It's critical to recognize that simply minting an NFT isn't enough; artists must also learn how to market their NFT collection. If your idea does not receive enough publicity and attention, it may be doomed to fail.
Promotions are always taken seriously by the most successful NFT collections.
Promotional Benefits Includes Attracting Possible Investors, Attracting Other Collectors and Artists (For Possible Future Partnerships).
So, here is our pick of the top seven methods to market your NFT project that is proven to produce results.
#7 Prepare Your Audience via Social Media
Social media marketing is a great place to begin your promotional journey. It's critical to start prepping your audience for the release by introducing yourself on Twitter, Instagram, Discord, and Medium. These are the most often used platforms for displaying your work. This is where you'll recount the story behind your innovation, explain what an NFT is, and why you think it should be adopted.
Try to use as many keywords as possible for each image you upload, and more importantly, include relevant and engaging captions. Use Instagram Reels and Stories as well.
Use The Right Hashtags
Hashtags are used on practically all major social media sites to discover what's hot and trending. When you use this when posting, your collection posts will be shown among other trending topics on social media.
#6 Use Crypto Media Outlets for Coverage
Another step is to compose an article about your NFT Collection and distribute it to the most prominent related media outlets with the demographic you want to reach. This will give your project the boost it requires, and you may also want to hold an interview on those channels to give your collection a voice.
Aside from putting up your extensive blog article on Medium, this could work perfectly.
Hire Or Collaborate With An Influencer
Most of the top-ranking successful digital collections are associated with well-known musicians, fashion labels, celebrities, and animation studios.
This type of collaboration allows them to improve their artworks with the help of other professionals while also exposing their collections to new audiences. As a result, their fan base, reach, and recognition has grown.
An example is "Nyan Dogg," A collaborative NFT project by Snoop Dogg and Nyan Cat meme creator Chris Torres.
#5 Participate in NFT-Themed Discord Servers and Events
On Discord, there are a variety of chat rooms where creators may meet, connect, and exchange the ideas of their digital work. You don't have to start by introducing your collections right away; some people will quickly label you as spam or scammer. So, before landing your idea, participate in the debates and be human.
You may also organize and attend Discord events to create the buzz you need for your forthcoming NFTs.
#4 Reddit Crowd-Marketing
When it comes to promoting your NFT Collection, sites like Reddit and Quora are handy. It's best to start a thread and pitch your project or get your friends to comment on your NFTs collection using several accounts.
This is generally called, Crowd-marketing, a sort of promotion that is often employed in advertising. Finally, participate actively in debates and allow your name to be seen by other users and artists.
#3 Set up Giveaways to Gain Traction
Last but not least, establishing an NFT promotional offer is a natural strategy to increase daily activity in your NFT community.
How To

Encourage your audience to:
Follow you on Instagram, Twitter, and across any other Platforms.

Share the post on Instagram stories

Retweet your content

Then, recommend the project to a few of their friends.
This will, of course, get your fans excited about the project while also attracting new fans and supporters and possible investors.
#2 Create Utility for Your NFTs
One of the best ways to gain traction in your NFTs is by providing unique utility for your digital collection. This promotion method is highly dependent on the project in question and might not apply to all NFT projects.
Some Utilities for NFTs include:
Staking rewards
Metaverse utility
A function to breed or evolve your NFTs
Ways to update attributes for your NFTs via various activities
#1 Influencer Marketing
The best way to promote your NFT collection and one of the most popular methods utilized by most successful collections is using influencer services on various social media platforms.
Twitter is a great place to start as it has several NFT influencers who can help promote your collection and generate hype.
However, keep in mind that Twitter influencers will cost you a pretty penny, so make sure you go with the right influencers who aren't overcharging for their services.
Final Thoughts
There are plenty of ways to market your NFT collection. The key is to work to your advantage. If you have a significant marketing budget, utilize it to get the word around your project. If you have a unique utility for your NFTs, focus your marketing campaign on that aspect.
Due to the highly saturated NFT market, it's no longer enough to have cool-looking graphics to capture a wider audience. Think outside the box, and success will follow.
Disclosure: This is not trading or investment advice. Always do your research before buying any cryptocurrency or NFTs.

Follow us on Twitter @nulltxnews to stay updated with the latest Metaverse news!
Image Source: aniwhite/123RF