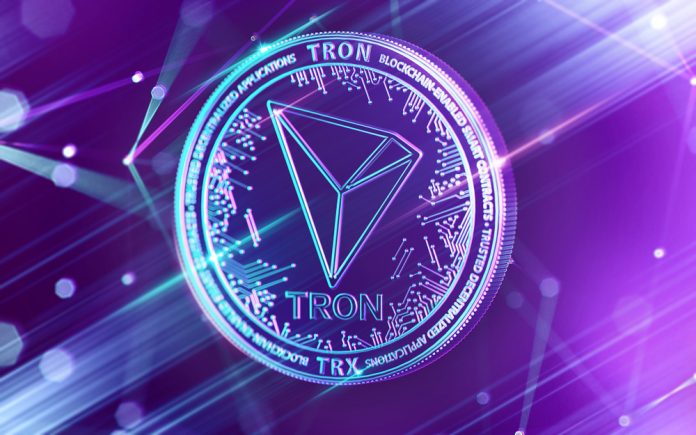 It has always been very difficult to predict the future cryptocurrency market momentum. Especially with the declining overall trading volume, it is impossible to make sense of these recent changes. Right now, it appears most currencies enjoy a positive spell, but looks can be deceiving. Even so, the TRON price is firing on all cylinders, for the time being.
TRON Price Gets in the Green Again
It is always interesting to see how individual cryptocurrencies grow and evolve over time. Even though the year 2018 has been very challenging for a lot of projects in this regard, there are positive spells to take note of as well. For the TRON price, the current market momentum is rather positive. How long this current spell will last, is a very different matter altogether.
Over the past 24 hours, the TRON price has seen a healthy 5.58% increase. It is one of the biggest gains in the entire top 15, which also makes TRON more prone to big setbacks once the hype wears off. This latest increase elevates the TRON price back to the $0.021 level, although remaining above $0.02 will prove difficult based on the current low trading volume.
There is also an increase in the TRX/BTC ratio to take note of. Thanks to a 4.1% increase in favor of the altcoin, TRON now sits at 324 Satoshi once again. It is a far cry from its all-time high noted several months ago, but given the worsening market conditions, no one will be really surprised that is the way the cookie crumbles as of right now.
As mentioned before, the overall cryptocurrency trading volume is not looking too appealing. That situation may not change anytime soon either. For TRON, its trading volume of just over $90.7m seems to be sufficient to keep the current price momentum going. However, it is equally possible the TRON price will see a small retrace later on. The weekend is almost upon us, which is always an unpredictable time for cryptocurrencies.
The way things currently look for TRON, Binance is the go-to exchange for TRX trading. Its USDT and BTC pairs are in firm control, followed by Bit-Z's BTC pair. Huobi offers another USDT market, followed by OKEx's ETH pair. The first fiat currency market is Upbit's KRW pair in sixth place, whereas Bithumb's KRW market is down in tenth place. The lack of fiat currency support may cause this TRON price trend to peter out fairly quickly.
As is always the case in the world of Bitcoin and altcoins, markets tend to evolve in rather unusual directions. If Bitcoin remains in the green for a few days, most altcoins will see similar momentum. Unfortunately for TRON price speculators, it seems highly unlikely this week will end on a positive note. Then again, stranger things have happened in the world of cryptocurrencies, and anything is possible during the weekend.
Image(s): Shutterstock.com