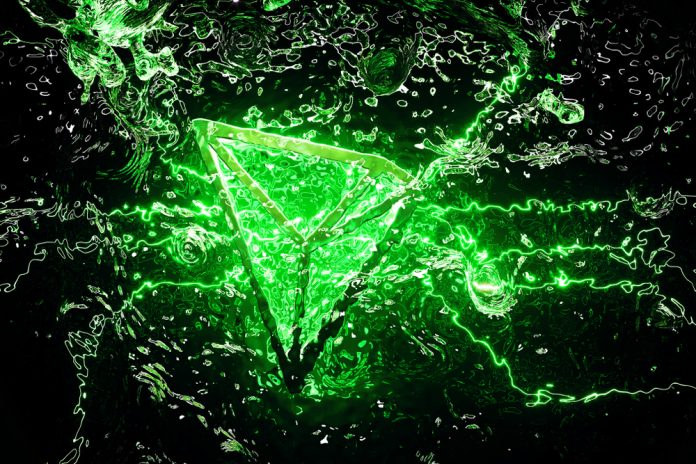 Tron's TRX currency is now trading for just over two cents. While it's higher than it's been over the past few days, momentum for TRX does seem to be falling slightly, and the bull behavior that's somehow graced Tron's presence is losing its strength.
In the long run, bearish behavior is expected in Tron's future per technical charts, and this will likely continue until Tron breaks current resistance. Once that occurs, the coin could go as high as three cents in the coming weeks. Present support sits at $0.0223, though if the bulls aren't careful, things could soon fall to about one cent for TRX.
In other areas, things are looking much more positive for Tron, and mainstream acceptance could be right around the corner. All-in-one wallet and digital exchange Abra has announced a new program that will allow European countries to buy, sell and trade three new digital currencies: Cardano (ADA), Basic Attention Token (BAT) and – you guessed it – Tron.
CEO and founder of Abra Bill Barhydt explains:
"With users from over 70 countries globally, and a greater demand for the ability to invest in cryptocurrencies from any bank account, it is really important to give investors the opportunity to fund their Abra wallet directly from any bank account. This new feature is helping to change the way people invest, adding to a brighter future for the cryptocurrency market around the world."
Every user in Europe will now be able to fund their Abra wallet directly through an EU-based bank account. They can then use the funds to invest in any of the 28 cryptocurrencies Abra has to offer. Thus, Tron is experiencing newfound exposure to a whole new continent.
Prior to this announcement, Abra wallet were primarily funded using both wire and bank transfers in the U.S. along with Visa, MasterCard and American Express cards. Europe's bank transfer for Abra will occur via SEPA guidelines, which allows users to deposit either euros or their national fiat currency into their bank accounts. Some of the countries that now have official access to Abra include Greece, Poland, Belgium, Germany, Austria, Portugal and Cyprus.
Barhydt further states:
"As we continue to expand our capabilities, we are constantly looking for efficient and secure on-ramps that will enable our users to easily invest in cryptocurrencies. Ease, efficiency and effectiveness are paramount for us in helping our clients invest."
The Abra wallet is unique in the sense that it is 100 percent peer-to-peer, thereby cutting out the middleman and heightening the security and privacy of its customers. Thus, nobody but the customer ever has access to their funds.
Image(s): Shutterstock.com