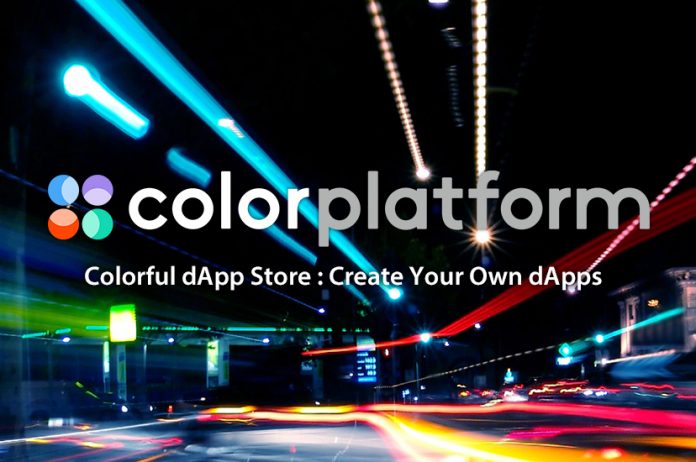 Currently, it is believed that mass adoption of blockchain technology is not achievable, due to the prevalent scalability issues and lack of simplicity present in the industry. The Color Platform represents a 3rd generation blockchain platform that efficiently solves scalability problems and allows non-technical users to easily develop their own smart contracts and dApps.
Disclosure: This is a Sponsored Article
In an effort to encourage mass adoption, Color has opted for a hybrid software and hardware-based blockchain, which provides lightning-fast decentralized computing advantages. Dubbed as Colorchain, the blockchain is based on a P2P payment system, alongside a next-gen cryptographically-secured Physical Unclonable Function (PUF) chip that ensures fast transaction speeds and high efficiency.
The PureChain PUF-based consensus engine, allows the Colorchain to open a consensus gateway between only two engaged nodes. In other words, third-party verification is no longer needed, thus drastically reducing confirmation time, and allowing near-instant transaction processing.
PUF chips are unclonable thanks to their digital fingerprint, created as part of the semiconductor manufacturing process, and serving as the key identifier. Using PUF chips for the consensus algorithm means that all user nodes run on their own PUF chips and logical PUF software, hence protecting private data from security breaches. Therefore, PUF chips can be used as a cryptographic identification mechanism, enabling users to make transactions without third party confirmation.
In return, this leads to lightning fast transaction speeds, and reduces scalability issues. So far, tests have shown that the consensus mechanism employed by the Color Platform can provide transaction speeds far exceeding those of Visa and MasterCard. Applying the technology to smart contracts and decentralized applications will allow the industry to reach a new paradigm, where mass-adoption finally becomes truly possible.
With this in mind, the PUF-based PureChain consensus engine allows the Color Platform to create a new-generation blockchain system.
Currently, 10 Apps are being developed by partners and internal teams, ready to be deployed on the platform on launch, with many more planned. Color has opted for the unifying Color Coin (COL) token. COL can be integrated as utility tokens on most of dApps, thus making them interoperable.
In summary, Color Platform is a hardware assisted and integrated dApp platform to boost exponential organic growth of decentralized applications.
Image(s): Shutterstock.com