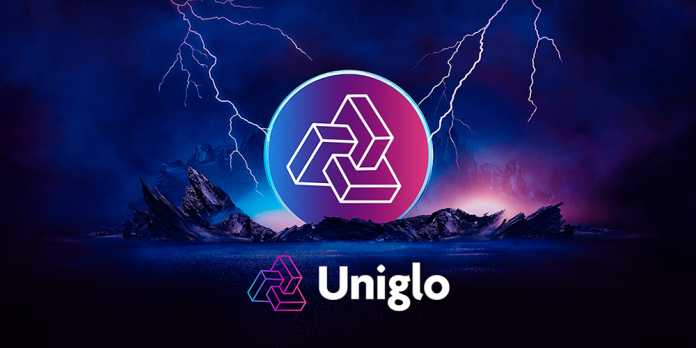 DeFi tokens will see fantastic gains in the coming bull market. As DeFi's value proposition expands and it introduces novel services, more and more capital will enter the space. DeFi already provides fantastic APYs (Annual Percentage Yields) compared to TradFi, and growing amounts of liquidity chase these attractive rates.

A new Ethereum-based protocol is swallowing up swathes of capital as investors begin to understand its value-backing principles. Uniglo (GLO) has recently seen a huge gain of 55% and shows no signs of stopping. Cardano (ADA) and Fantom (FTM) are both picking up momentum, and these three cryptos are any investor's ace in the hole.
Uniglo (GLO)
Uniglo has pioneered a new stratagem to provide a long-term store of value. GLO's tokenomics include buy and sell taxes, and this revenue stream is used to create compounding value for investors. A portion goes to asset acquisition, and the Uniglo Vault houses a unique mixture of asset classes that allow it to navigate both bear and bull markets.

The vault holds typical large-cap cryptos for long-term gains, smaller caps for growth speculation, and high-end physical goods in NFT format such as fine art, which has proven an excellent store of value in recent years. These assets make GLO value-backed and allow its floor price to soar when the valuation of the vault increases with general economic prosperity. The second method is an aggressive burning strategy making GLO a hyper-deflationary token and putting consistent upwards pressure on its price.
Cardano (ADA)
Cardano's Vasil hard fork upgrade went live. This saw significant bolstering of the network's scalability and another inflow of developers looking to build on the network. As Cardano's ecosystem grows, so does its economic bandwidth and the amount of value contained within the network. Which subsequently will lead to a solid appreciation of ADA.
Fantom (FTM)
Fantom has suffered throughout the bear market and retraced heavily. However, its current price represents an excellent entry point, and this volatile crypto and its enormous ecosystem will shine in the bull market. FTM performs better than most cryptos in a risk-on environment. This blockchain continues laying the foundations for the coming market reversal. With more DApps than ever and increasing numbers of transactions on the network, Fantom will enjoy a brilliant rally when the reversal happens.
Closing Thoughts
Diversification is something every investor should take seriously. GLO represents a store of value, ADA represents a scalable blockchain, and FTM represents DeFi growth speculation. Between the three, they make an excellent portfolio.
Find Out More Here:
Join Presale: https://presale.uniglo.io/register
Website: https://uniglo.io
Telegram: https://t.me/GloFoundation
Discord: https://discord.gg/a38KRnjQvW
Twitter: https://twitter.com/GloFoundation1
Disclosure: This is a sponsored press release. Please do your research before buying any cryptocurrency or investing in any projects. Read the full disclosure here.
Follow us on Twitter @nulltxnews to stay updated with the latest Crypto, NFT, AI, Cybersecurity, Distributed Computing, and Metaverse news!