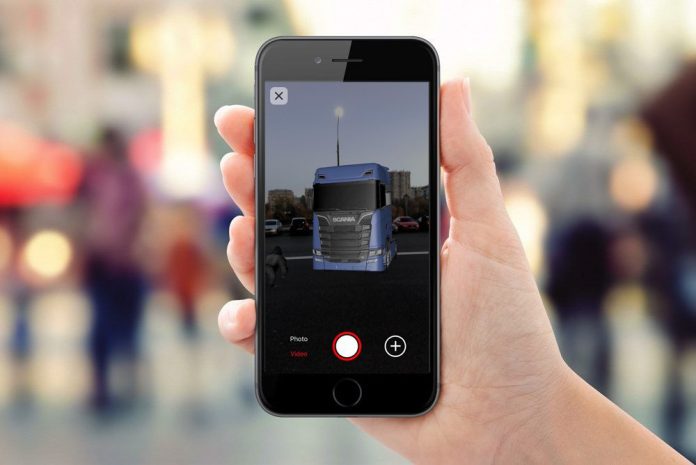 ARROUND represents a dynamic new breed of ICO projects. The tokensale is still underway, but the project team has already launched a mobile app, hit its Soft Cap and kicked off advertising campaigns with some of the world's biggest brands including Scania, Carmex, Unilever, Campari and Horseforce.
Augmented reality has long been one of the hottest technology trends, and now it's making headway into the business and consumer markets. Companies are rapidly adopting AR as a way to drive sales and foster user engagement. ARROUND is building the ever first mass-market solution to unite consumers, advertisers and developers into a single augmented reality world.
How does it work? When the user launches the mobile application (already available for download for iOS and Android), the phone camera shows not only the real world but also the hidden world in augmented reality – a stunning array of AR effects including animated 3D avatars, digital holograms and messages. Content on the network can be personalized for each user based on their interests, location, age and a wide variety of other factors. The app offers the opportunity for companies and organizations to quickly and inexpensively take advantage of this new landscape. The unique experience that AR provides has already shown to be a valuable tool for developing customer loyalty, and it also allows companies to run imaginative advertising campaigns. Allied with big data and advanced targeting, this game changing technology puts user engagement at the heart of the advertising message, delivering improved customer loyalty and offering a much higher return on investment than traditional mobile marketing channels.
One of the first companies to launch an AR campaign with ARROUND is Sweden's Scania. The commercial vehicle manufacturer has placed its brand new Scania 730 premium truck in some of the world's busiest cities. The trucks are currently wowing passers by in augmented reality in Hong Kong's Avenue of Stars, London's Horse Guards Parade, Beijing's Summer Palace and among the skyscrapers in Moscow City, as well as in prime locations in Prague, Washington, Ottawa, Berlin and a host of other capitals. All this became possible thanks to ARROUND.
The latest indicators show that augmented reality applications are gaining increasing popularity among smartphone users. Both the general public and content developers are starting to see the enormous potential that augmented reality technologies can have on their everyday lives. Given this wave of interest, it's no wonder that other large international companies, besides Scania, such as Unilever, Carmex, Magnat, TRESemme and Campari have got involved with the project.
The support of these large companies demonstrates the demand for the solutions provided by ARROUND, which is currently selling ARR tokens on from its fundraising website.
These tokens are the internal currency of the platform, and every commercial partner placing inexpensive and effective advertising in augmented reality will need to purchase these coins to run their campaign, providing for the support and growth of the token's exchange rate. The price of one coin is currently 0.035 USD, and they are available from https://arround.io. A maximum of 3,000,000,000 ARR tokens will be issued.
The promising ICO has already received the support of Asian-Investments, a crypto fund operating in the Asia-Pacific region, which has invested more than $2,000,000 into the project. To date, during the tokensale, which started on September 15, the project has raised more than $6,000,000 in funds.
---
This is a sponsored article and does not necessarily reflect the opinions or views held by any employees of NullTX. This is not investment, trading, or gambling advice. Always conduct your own independent research.
Image(s): Shutterstock.com