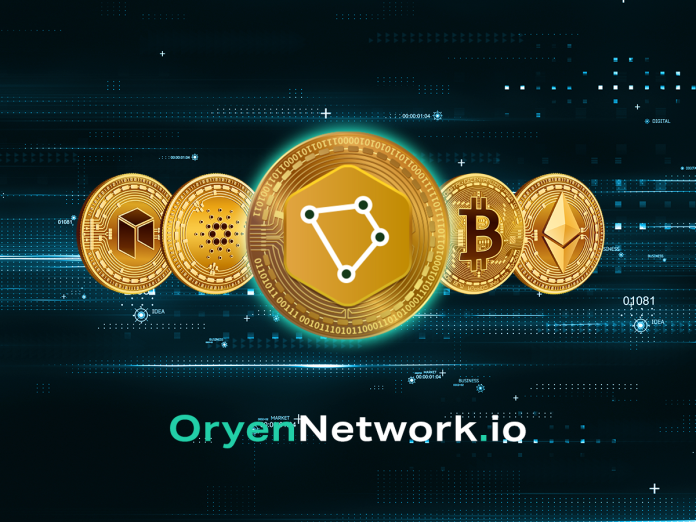 While many investors pull out of crypto projects losing big in the bearish markets, Oryen Network is taking up more members. This give-and-take between Oryen and other projects is driven by its fast growth, which has added 200% value to its native token, $ORY, in two months.
Oryen has shot up to the crypto limelight for its remarkable performance, as many projects had record losses. The platform now boasts more robust community backing, further strengthening its security.
What is Oryen Network?
Oryen is a decentralized blockchain application that mainly generates passive income through interest payouts. The platform is built on the fast and efficient Binance Smart Chain, speeding up on-chain transactions while maintaining negligible fees. Oryen's most prominent feature is its 90% fixed APY. If you hold 10,000 $ORY for a year, you will have 9,000 $ORY more when the period elapses, regardless of market conditions.
Oryen has designed its framework to ensure that $ORY's value appreciates over time, even when markets decline. First, the token has an elastic supply that rises and falls to induce demand depending on the prevailing price. Secondly, the platform holds backup assets utilized in pricing $ORY during bear markets. These assets are securely held in the Risk-Free Value (RFV) wallet and Oryen Treasury.
ICO Performance of Oryen
Oryen's ICO performance undoubtedly ranks among the best this year. The token surged from $0.05 to $0.15 in eight weeks. In context,  the FTX token ($FTT) plunged 95%, and the global crypto market fell 20% during the same period. Very few investors have turned a profit in these market conditions, and Oryen members are among these few.
The ongoing ICO has attracted interest from more traders who have opted for up-and-coming projects like Oryen over loss-making bigwigs. Below is a schedule of the presale and mega bonuses for new investors:
| | | | |
| --- | --- | --- | --- |
| Presale Session | Date | ORY Price | Purchase Bonus |
| Presale 2 | 02 Nov — 09 Nov | $0.1 | 10% |
| Presale 3 | 09 Nov — 16 Nov | $0.11 | 9% |
| Presale 4 | 16 Nov — 23 Nov | $0.12 | 8% |
| Presale 5 | 23 Nov — 02 Dec | $0.15 | 7% |
| Presale 6 | 02 Nov — 09 Dec | $0.175 | 5% |
| Presale 7 | 09 Nov — 16 Dec | $0.21 | 5% |
| Presale 8 | 16 Nov — 23 Dec | $0.25 | 5% |
| Presale 9 | 23 Nov — 27 Dec | $0.3 | 0% |
How Does Maker Work?
Maker is a decentralized banking platform that offers P2P lending and borrowing of digital assets. Experienced traders with high-risk appetites can borrow assets for leverage trading using Maker. Run by the Maker decentralized autonomous organization (MakerDAO), this protocol allows $MKR holders to govern its network, deciding for or against various proposals made by colleagues.
Maker is one of the top projects losing investors fast. The loss-making crypto markets have caused traders to shy away from borrowing or lending assets for investments. As such, $MKR's utility has fallen, with its value similarly sliding by 25%.
What is Uniswap?
Uniswap is a decentralized exchange (DEX) protocol on the Ethereum network. The automated market maker facilitates P2P token swaps on Ethereum through self-custody wallets like MetaMask. As such, users maintain complete control of their digital assets. Uniswap also allows users to supply liquidity to trading pools and earn rewards.
Uniswap's $UNI token serves as the platform's governance token. The protocol remains 100% community-governed, and holders can vote on various network proposals. Uniswap's utility has fallen as fear, uncertainty, and doubt (FUD) spread through markets with FTX's collapse. Its token slumped 20% in November.
The Bottomline
Oryen Network is unstoppable. Its token is growing fast, and its community is growing even faster. The token's value will surge higher as more investors leave projects like Maker and Uniswap in favor of Oryen. This timely growth and the imminent bullish market in 2023 could propel $ORY to the top of crypto markets.
Learn More Here
Join Presale: https://presale.oryennetwork.io/register
Website: https://oryennetwork.io/
Disclosure: This is a sponsored press release. Please do your research before buying any cryptocurrency or investing in any projects. Read the full disclosure here.
Follow us on Twitter @nulltxnews to stay updated with the latest Crypto, NFT, AI, Cybersecurity, Distributed Computing, and Metaverse news!