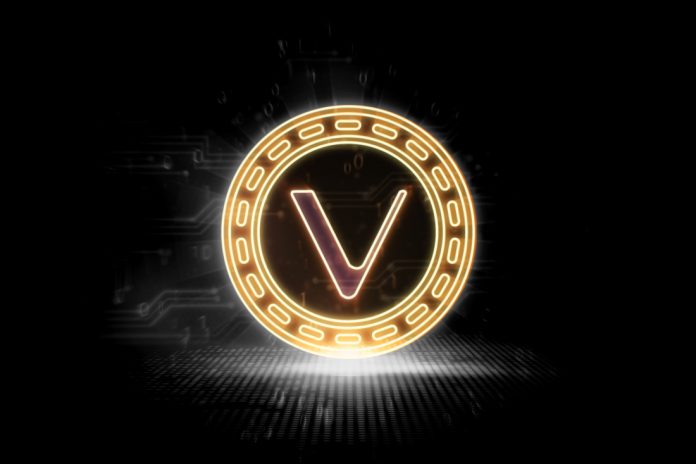 Even though it appears as if more bearish momentum is looming on the horizon, some cryptocurrencies are still moving up nicely. VeChain is an interesting example in this regard, primarily because the current gains are quite severe. Although it remains to be seen how long this VeChain price will remain intact, a gift horse should never be looked in the mouth.
VeChain Price Momentum picks up Speed
With Bitcoin is still stuck in sideways trading and both ETH and XRP slowly lose value, it seems things are not looking too great for most cryptocurrencies, tokens, and assets. That doesn't necessarily mean all markets will go through a bearish phase at this time, as VeChain clearly shows. It is one of the few markets successfully making a positive impact. Based On the current circumstances, this uptrend may not necessarily remain in place for long, though.
To put this in perspective, the VeChain price has noted a 6% gain across the board. In USD terms, the price is pushed up to $0.004567. The VET/BTC ratio looks a bit bleak at 117 Satoshi, although no drop below 100 Satoshi is on the horizon at this time. One thing to keep in mind is how VeChain notes very little trading volume, although that hasn't been too much of a problem in the past few months. Picking up the pace in this regard would put a lot of traders' minds at ease, though.
The big VeChain news of the week is how there will be a VeChain Summit in 2019. According to social media, the event will occur in San Francisco, and it seems tickets can be purchased with VET. A very prominent turn of events, although no one knows for sure what kind of announcements can be expected at this time. Events like these will usually offer some exciting news, thus the expectations for this event will be rather high.
Get your tickets for the #VeChain Summit 2019 in #SanFrancisco🌉⚓️🇺🇸#California #SanJose #SanDiego #SanFranciscoBay #Oakland #Berkely#GoldenGateBridge #Alcatraz #Chinatown #theRock

Your journey in #BlockChain space
This is your chance 🔥#CreatingValuableTXs $vet $vtho $sha https://t.co/a8XRVx3DWV

— RoNo ($VET man) (@roy_noom) March 8, 2019
For those traders and holders who are merely interested in the current and future price, it remains to be seen how this market will evolve. JG, for example, expects the price to drop to 113 Satoshi before bouncing back strongly in a few weeks from today. So far, it seems the upward trend is already in place, and 113 Satoshi might not necessarily be reached again this week.
– Pitch PERFECT
– expecting a consolidation to 113 sats
– currently outside of BB
– big move by my prediction will happen in late march#DYOR $BTC #bitcoin $VET #vechain pic.twitter.com/sLj9CtmoH6

— JG (@Grcar16) March 8, 2019
A different point of view is provided by Mind Trader. This user can see this bull trend continuing over the next few days. One requirement for such a trend to remain in place is to effectively keep the VET/BTC ratio above 118 Satoshi. That level is still under a lot of pressure right now, although it remains to be seen if it will hold or fall. The coming hours will prove to be quite interesting in this regard.
$VETBTC (#Binance) First Target done, now if stay above 118 then 128 possible. #VET #VeChain Plz RT & SHARE 🙏🙏🙏 pic.twitter.com/jH3Aeocsve

— Mind Trader (@mindandtrading) March 8, 2019
All things considered, it would appear VeChain is in a pretty good place right now. Although there are no actual major developments to take note of at this time, it seems the community is hyped about the upcoming Summit. That in itself can usually trigger some positive market momentum these days. With the weekend just around the corner, it seems as of some interesting market momentum can be expected.
---
Disclaimer: This is not trading or investment advice. The above article is for entertainment and education purposes only. Please do your own research before purchasing or investing into any cryptocurrency.
Image(s): Shutterstock.com