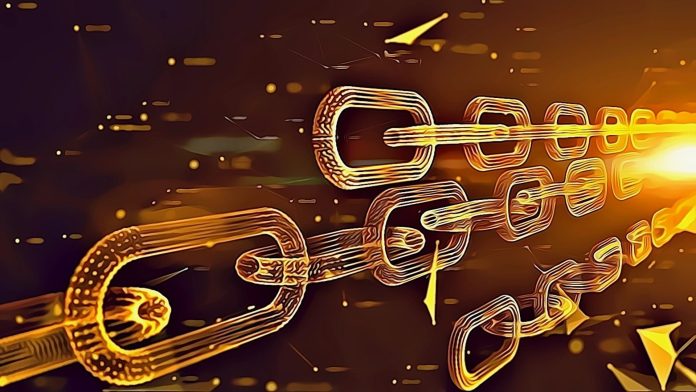 The Coinbase listing of VeChain (VET) and VeThor (VTHO) has had a significant impact on both tokens, with VTHO seeing far more notable gains than VET. In the past day, VET is up 9.4%, while VTHO is up 73.9%. This has led to VTHO taking volume from VET, as investors are eager to buy into the token that has seen the more impressive gains.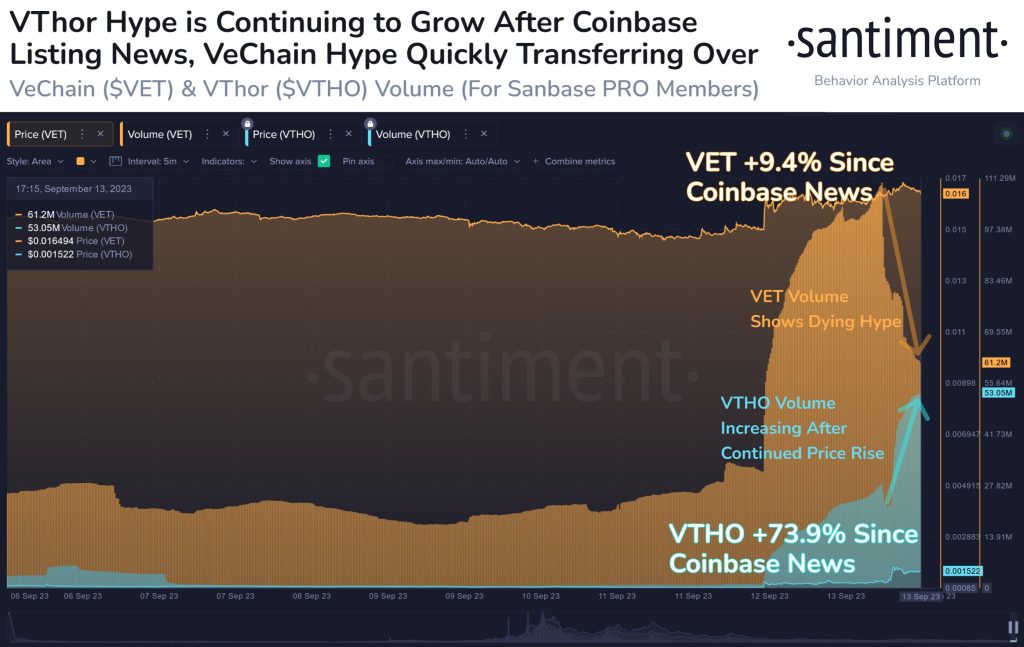 VTHO Performance Over The Announcement
There are a few reasons why VTHO has outperformed VET in the wake of the Coinbase listing. First, VTHO is the token that is used to pay for transaction fees on the VeChainThor blockchain. As the VeChainThor blockchain becomes more popular, the demand for VTHO is likely to increase. This is because businesses and individuals will need to have VTHO in order to use the blockchain's services.
Second, VTHO is a deflationary asset. This means that the supply of VTHO is constantly decreasing as it is used to pay for transaction fees. This scarcity is likely to drive up the price of VTHO over time.
VTHO Undervalued
Third, VTHO is still relatively undervalued compared to VET. This is because VET is the more well-known token and has a larger market capitalization. However, VTHO is the more important token in terms of the VeChainThor blockchain's ecosystem. As a result, many investors believe that VTHO has the potential to outperform VET in the long term.
VTHO Volatility
It is important to note that the recent surge in VTHO's price could be due to a number of factors, including speculation and FOMO. As such, it is possible that VTHO's price could come back down to earth in the near future. However, the long-term fundamentals for VTHO remain strong.
VTHO Dominating Volume
Overall, it is understandable that VTHO is taking volume from VET following the Coinbase listing. VTHO is the token that is most closely tied to the VeChainThor blockchain's growth and adoption. As a result, many investors believe that VTHO has the potential to outperform VET in the long term.
Conclusion
Overall, the Coinbase listing of VeChain has been a positive development for both VTHO and VET. However, it is important to be aware of the risks involved in investing in either token. Investors should do their own research before making any investment decisions.
Disclosure: This is not trading or investment advice. Always do your research before buying any cryptocurrency or investing in any services.
Follow us on Twitter @nulltxnews to stay updated with the latest Crypto, NFT, AI, Cybersecurity, Distributed Computing, and Metaverse news!
Image Source: kanawatth//123RF // Image Effects by Colorcinch