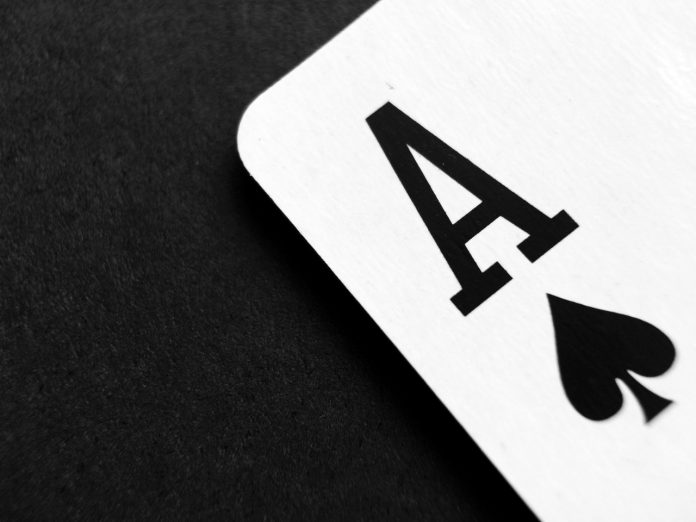 One of the primary reasons for the astonishing rise of the online casino industry has been its embracement of technology. The $266 billion sectors has always been at the forefront of innovations to enhance the player experience. There are also some more practical applications of tech that are often imperceptible to the end-user. These additions, though, end up enhancing the overall experience.
Tech's Benefits to the Player Experience
When looking at leading online casinos such as 888casino, an understanding, and acceptance of advancing technology has helped it get to where it is now. The site has more than 200 games, and all of these use the latest mechanics and graphics to enhance the thrills for players. Sites like this will deploy the latest technologies to give existing games a new edge, whether it's live streaming or VR.
Live Gaming
One of the aims of online casinos has always been to recreate the experience found in land-based venues. Virtual games would offer the same thrills as real-world options, but purists may say they lacked the iconic sound and atmosphere of classic games. This has all been solved, though, with the introduction of live streaming.
Before Twitch became a $970 million company and way in advance of Facebook attracting 2 billion viewers in one year, the online casino industry was already using live streaming technology. Indeed, it has been a revelation at sites for the best part of a decade, and it puts players in touch with real-life dealers.
Growing Slots Libraries
A serious limitation of land-based casinos was the fact that they could only fit a certain number of slots in. This was rectified by technology, where online casinos can simply expand on their storage space to squeeze in more games.
Slots themselves have developed massively as a genre since the online move. Developers have been able to introduce inventive and fresh ideas, such as an increased number of pay lines. There is now the Megaways engine, which provides players with more than 100,000 ways to win. Expanding wilds, animations, and themes have all taken off in an online setting as well.
Table Games
Virtual table games look a million times different from how they did in the early days. In the late 1990s, digitalized roulette and blackjack offerings resembled the card games found on early versions of Microsoft Windows. This could have been what put players off initially, as these offerings didn't do their predecessors justice.
This has been rectified, though, again through the development of new technology. Improved graphics and engines mean that the gameplay is less clunky than before and more visually appealing. The introduction of newfangled variants of classic games has also done wonders in appealing to the masses.
Jackpots
Another thing that online casinos have been able to do that has set them apart from their physical counterparts has been to introduce jackpot games. Virtual sites can integrate all their games on a network to generate enormous rolling jackpots. These can enter the millions and payout to players in a lottery-like system.
Practical Benefits Technology Has Brought
Aside from the aspects on the surface that players have been able to see and experience first-hand, there are plenty of additional technological developments going on behind the scenes at online casinos. These have helped them to run seamlessly, improve their reputation, and foster high levels of trust in their players.
Enhanced Testing and Fair Play
An explanation of RNG.
The standout piece of technology used at online casinos is RNG, which has made the games completely fair. The system is infallible, and there is no way that anyone could ever predict the sequence. In the early days of online casinos, players may have had some qualms about this. There were certainly reports that some online poker sites had been operating unfairly. Due to the competition of online casinos, though, the sites simply wouldn't be able to survive if they were doing anything underhand. Fairness is one of the main selling points of these sites, and players need to know that their hard-earned money is in good hands.
Due to digitalization, it means that the games can go through rigorous testing before they are offered to the public. Nowadays, this is done with bots that can run millions of different scenarios in a short space of time. This allows developers to detect any potential problems or deficiencies within their games. It can be especially useful for slot games, as developers need to ensure that all the game mechanisms are working properly. Therefore, there are never any problems with the games. If players have a reliable internet connection, they'll always be able to play with peace of mind.
Improved Security
Technology has been used to ensure players' safety whenever they log on to online casinos. Because these are places at which people need to share personal details and transfer funds, they must be locked up tight against potential intruders. There have been several innovations in security technology on the internet over the past decade, some of which have come about thanks to the rise of online casinos.
All the top-rated online casinos on the market use a variety of security protocols, including SSL certificates, web application firewalls, and secure hosting services. As for the end-users, they are almost always required to use two-factor authentication when dealing with their funds. In the future, there is no doubt that online casinos will also be at the forefront of other innovations in security. Biometrics, for instance, could soon become an additional safety feature when logging on to sites.
An explanation of multi-factor authentication.
Another notable advancement at online casinos involves the processes of depositing and withdrawing funds. In the beginning, the only options for players were Visa and Mastercard, with some sites offering bank transfers. Nowadays, there is a wealth of payment systems to choose from, including blockchain-based services like Bitcoin.

The online casino has brought in a vast number of innovations that have helped towards the practical running of the sites. This is why the industry is booming and is continuing to grow exponentially.