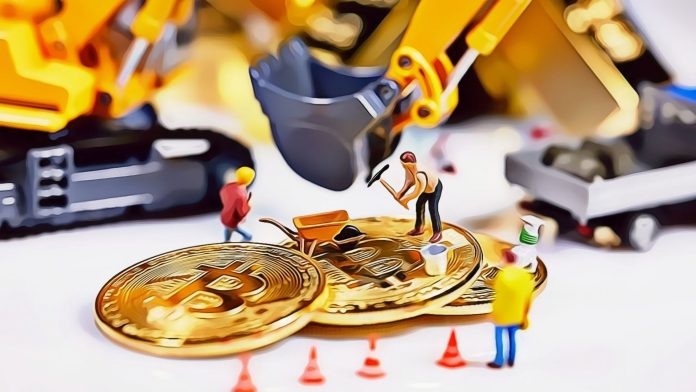 Bitcoin miners play a crucial role in the cryptocurrency ecosystem, as they validate transactions and secure the network. Their activities often have a significant impact on the Bitcoin market, particularly when they send their Bitcoin profits to exchanges. 
The recent observation of miners recording extremely high exchange interaction, sending an all-time high (ATH) of $128 million to exchanges, equivalent to 315% of their daily revenue, raises questions about the potential implications for the Bitcoin asset.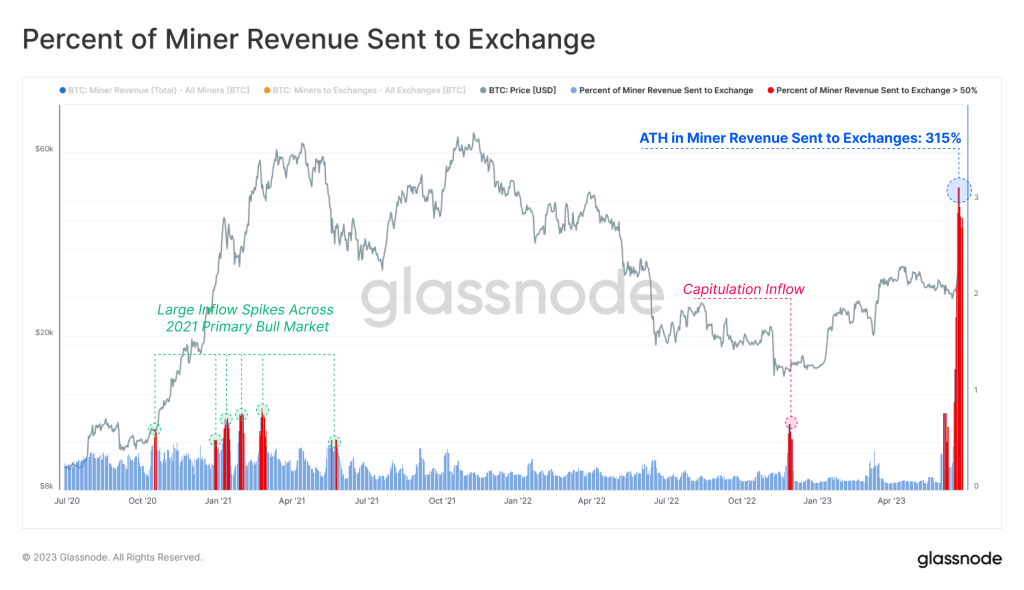 Potential Selling Pressure
When miners transfer their Bitcoin profits to exchanges, it is commonly interpreted as a signal of potential selling pressure in the market. Miners typically incur substantial expenses, such as electricity costs and hardware maintenance, and they need to sell a portion of their Bitcoin holdings to cover these operational expenses. The recent surge in miner inflows to exchanges suggests that miners may be trying to sell off their profits to meet their financial obligations.
However, it is important to note that historical patterns of price movements in response to miners sending their profits to exchanges are not always straightforward. The market's reaction depends on various factors, including the overall sentiment, demand from institutional investors, and the strength of the Bitcoin bull or bear market.
Bitcoin's Resilience Despite The Move
In the current scenario, despite the significant influx of Bitcoin to exchanges by miners, the Bitcoin asset has managed to hold above $30,000 levels. This resilience might indicate that there is sufficient buying pressure or demand from other market participants to absorb the selling pressure from miners. Additionally, it's possible that some miners are strategically holding onto their Bitcoin rather than immediately selling, anticipating a potential price increase in the future.
Examining historic patterns, there have been instances where increased miner selling led to short-term downward pressure on the Bitcoin price. However, it's essential to consider that the cryptocurrency market is highly complex and influenced by numerous factors beyond just miner behavior. Factors like macroeconomic conditions, regulatory developments, and investor sentiment also play significant roles in shaping Bitcoin's price trajectory.
Disclosure: This is not trading or investment advice. Always do your research before buying any cryptocurrency or investing in any service.
Follow us on Twitter @nulltxnews to stay updated with the latest Crypto, NFT, AI, Cybersecurity, Distributed Computing, and Metaverse news!
Image Source: zoomteam/123RF// Image Effects by Colorcinch