The Trump NFT collection has recently witnessed an uptick in sales. However, many investors and analysts are still talking about AI crypto and its potential for greater profits in 2023. So, what happened to the Trump NFT, and why has AI crypto been at the center of crypto news in 2023?
What happened to the Trump NFT?
The Donald Trump NFT collection, which was released to much fanfare, experienced a significant crash just two days after its launch. The collection's decline was attributed to the discovery of several issues. In contrast to the website's claim that all artworks were hand-drawn, crypto watchers discovered that the NFT creators used stock images and unlicensed visuals to create the collection. Additionally, an admin wallet associated with the project had created 1,000 NFTs for itself, including some of the rarest NFT collections, despite the fact that the website stated that no investor could purchase more than 100 NFTs from the collection. As a result, the project's value plummeted, with daily sales figures dropping significantly. However, with the former president's return to Twitter and plans for another run for office, his collectibles are increasing in trading activity.
How to buy Trump NFT
To buy a Trump NFT, visit the OpenSea marketplace, the world's largest digital marketplace for NFTs. You will need Ether (ETH) to purchase NFTs on OpenSea. Once you have ETH, transfer it to a crypto wallet. OpenSea supports various wallets, such as the MetaMask or Coinbase wallets. Finally, navigate to the official landing page for the collection and initiate your purchase.
What is the most expensive NFT?
The most expensive NFT is The Merge, a virtual artwork created by an anonymous artist known as Pak. The artwork was sold for a staggering $91.8 million on the Nifty Gateway marketplace in 2021. The Merge consists of 312,686 pieces, each representing a portion of the artwork. It features a white mass against a black background and has an inbuilt scarcity mechanism that ensures its supply decreases over time.
AI crypto
AI projects like ChatGPT have seen impressive adoption worldwide. AI crypto is the latest trend because it combines two powerful and rapidly developing technologies; Artificial intelligence and cryptocurrency.  AI crypto projects have gained significant attention from crypto investors and analysts in 2023. Additionally, many crypto projects are including AI solutions in their ecosystems, leading to more interest in AI crypto platforms.
Avorak AI: Leading AI crypto
Avorak AI is an AI ecosystem running on the Binance Smart Chain (BSC). The platform combines AI and crypto to offer powerful, efficient, secure, and first-to-market solutions that empower our users with the tools they need to succeed. For example, traders can benefit from the Avorak trade bot, which offers AI-backed price predictions on various assets. The AI trading bot can be used on different exchanges and doesn't require codes for its programming, which has been a challenge for many trading bots.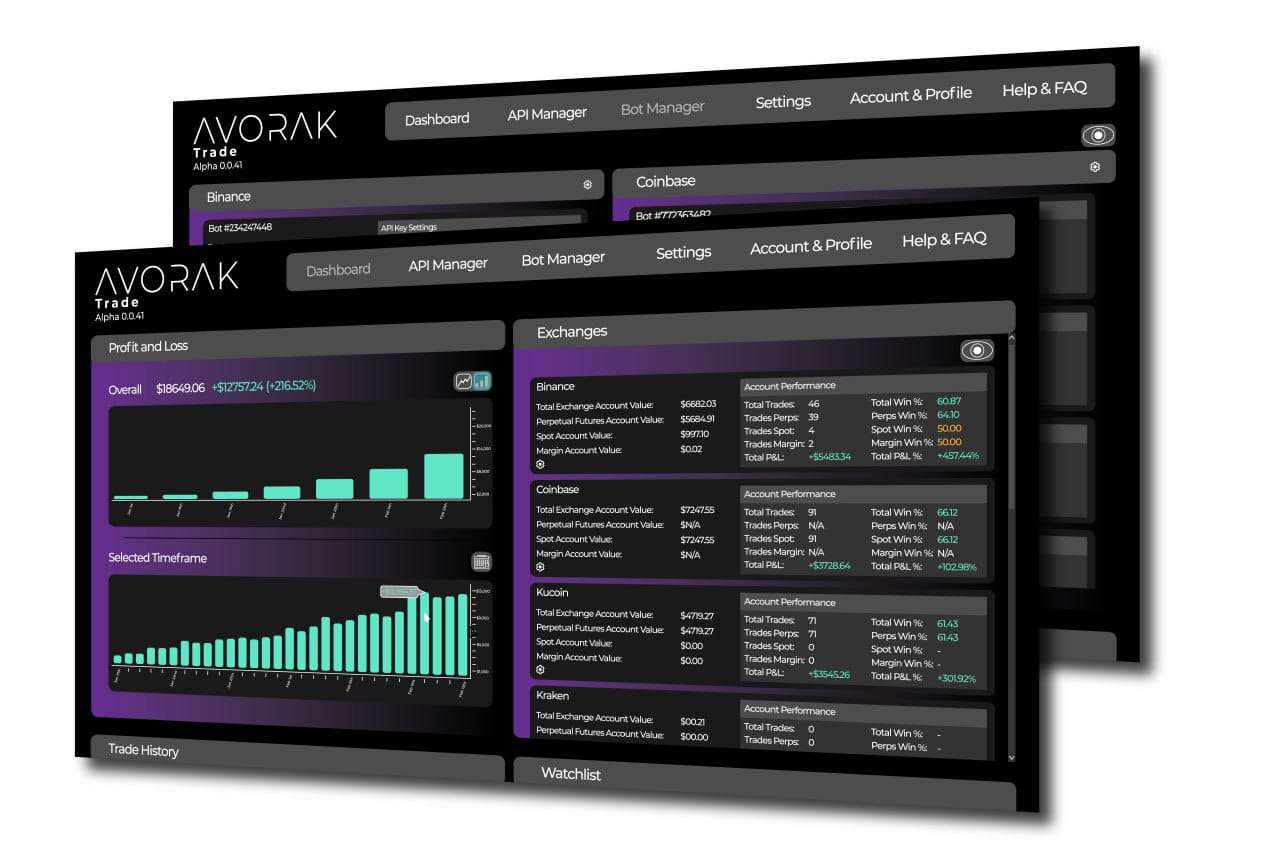 The AVRK token, which provides access to Avorak's suite of AI solutions, recently went up by 200%. AVRK is currently selling at $0.180 in phase 4 of Avorak's ICO event. The Avorak AI initial coin offering (ICO) offers several significant advantages to its investors. Many crypto experts have been discussing Avorak's potential and the benefits of its ICO event.
Conclusion
Despite the recent renewed interest in Trump's NFT collection, AI crypto projects like Avorak AI are leading in the 2023 cryptocurrency market.
For more information on Avorak AI:
Website: https://avorak.ai
Buy AVRK: https://invest.avorak.ai/register
Disclosure: This is a sponsored press release. Please do your research before buying any cryptocurrency or investing in any projects. Read the full disclosure here.
Image Source: kinwun/123RF // Image Effects by Colorcinch