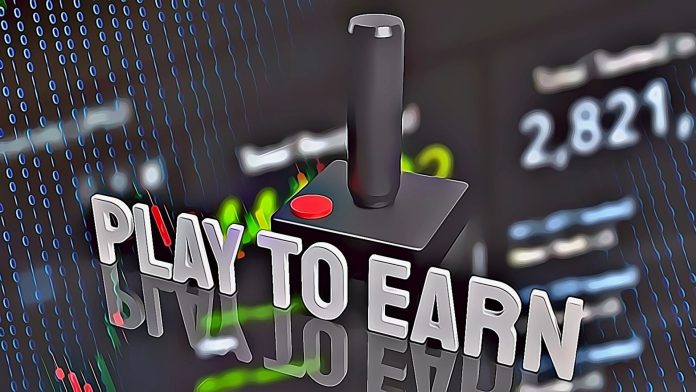 The world of cryptocurrencies has experienced enormous growth and innovation in 2023, particularly in the Play-to-Earn (P2E) and Move-to-Earn (M2E) sectors.
Due to the distinctive chances they provide to earn rewards through gaming and physical activity, both P2E and M2E tokens have grown in popularity among investors and enthusiasts alike. Today, we will examine the potential of these tokens for the future and contrast them as potential investment options.
Play-To-Earn Token Investment
P2E tokens have developed as a ground-breaking idea that enables gamers to earn virtual goods and cryptocurrency while participating in a gameplay platform. This approach has gained hold across a number of industries, including gaming and virtual reality, and it serves as a link between the economies of the virtual and physical worlds. As more game creators incorporate blockchain technology to enable the frictionless trade of in-game goods, the future of P2E tokens is bright. P2E tokens have the potential to develop since they can access the massive gaming market, which is predicted to have billions of users globally. Before investing in P2E tokens, it is essential to take into account elements like the popularity of the game, community involvement, and the token's utility inside the game ecosystem. Play-To-Earn Tokens has a massive dominant total market capitalization of over $4B and a 24 hour trading volume of over $370M.
Move-to-Earn Tokens Investment
M2E tokens, on the other hand, have drawn attention by encouraging people to lead healthier lifestyles and participate in physical activity. These tokens offer rewards to users for participating in fitness challenges, walking, or running. M2E tokens are probably going to continue growing in 2023 because to the rising importance of health and wellness. Beyond monetary gains, the possible advantages of M2E tokens include contributions to human happiness and incentives for altering negative behavior. When investing in M2E tokens, it's important to take into account things like the token's connection with well-known fitness monitoring apps, business collaborations with companies that support healthy living, and the user base's size and activity. Move-To-Earn Tokens has a lower total market capitalisation of $290M and a 24 hour trading volume of $27M.
Comparisons
A number of variables should be taken into account when contrasting P2E and M2E tokens as investment options. P2E tokens are directly related to the gaming sector, which is anticipated to experience rapid growth in the years to come. However, the popularity and endurance of the games they are linked to determine how successful P2E tokens will be. On the other hand, M2E tokens target the health and wellness sector, which has witnessed constant expansion and customer interest. Furthermore, because M2E tokens coincide with social health trends, there is a significant likelihood that they will be widely adopted. It's important to note that while the P2E Ecosystem has a bigger Market Cap, M2E still has room for more growth!
Final Thoughts
Finally, 2023 will present attractive investment opportunities for both P2E and M2E tokens. While M2E tokens capitalize on the expanding health and wellness business, P2E tokens take advantage of the gaming industry's potential.
Disclosure: This is not trading or investment advice. Always do your research before buying any cryptocurrency or investing in any services.
Image Source: niphonsubsri/123RF // Image Effects by Colorcinch