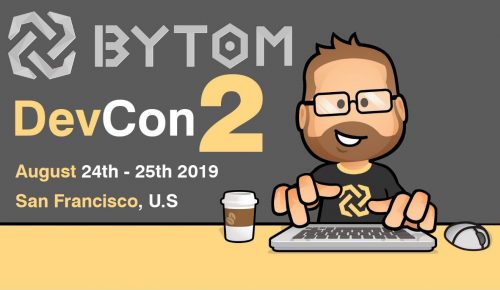 Blockchain technology has shown that it can be adapted for practically any kind of real world application. From its best use case of transferring value tokens from one end of the planet to another, to allowing running of community collective renewable energy grids. However, for all of the different platforms and applications that are made using the technology, there is one single issue: all of the systems that will be run on the technology are designed from the ground up, meaning a large weight of success relies on developer teams themselves.
Bytom is one approach that allows to fill in the space between the existing real world and the digital, decentralized one, along with connectivity of different chains, bringing multiple cryptocurrencies, tokens and real life assets to use a single backbone.
Global Dev Competition 2019
Following its highly successful Global Dev Competition last year that was held in Guangzhou, China, Bytom has announced the start of its second development competition, the 2019 Global Dev Competition. The competition will be held in San Francisco this time in August. Designed to attract the best developers from around the world to create projects that can be run on its ecosystem, the competition has already seen teams from Taiwan, Venezuela, India and the U.S. sign up. Teams can sign up for the competition before 2nd of August.
Last year, nearly 100 teams from all corners of the world took part in the competition and the top 16 were selected to be finalists. Each team presented  a novel approach towards digital and real life application, such as a motor and motorist database, a blockchain based browser and even a river water management system.
Rewards of Bytom
This year's competition will see USD 100,000 worth of Bytom's native BTM token being awarded to the finalists:
USD 30,000

worth BTM to the winner.

USD 10,000

in BTM to 2 runner ups.

USD 5,000

worth BTM to 3 teams.

USD 3,000

in BTM tokens for rest of the 10 finalists.

USD 500

in BTM referral bonus to any team if the referred team makes into the finals.
Rules of the Competition
Like any competition, the Bytom's Global Dev Competition has strict requirements, pre and post sign up:
Team limited to 5 members.

Proper project coding.

One project per team.

Built on native Bytom ecosystem

Stable and secure application.

Practical UI.

Project increases efficiency when compared to other equivalent applications.
Rather than have dedicated platforms developed to record and transfer data and assets, Bytom brings them online. A triple layer system ensures that not only real life assets are connected, but multiple cryptocurrency chains can also interact, along with a multi currency smart contract.
Entries for the competition are open till 2nd of August, with the competition starting on the next day. The final round will be accompanied by a roadshow and will last through 24-25th of August.
Interested teams can register here.
For more information on the 2019 Global Dev Competition, please visit the Bytom website.
Disclosure: This is a sponsored article