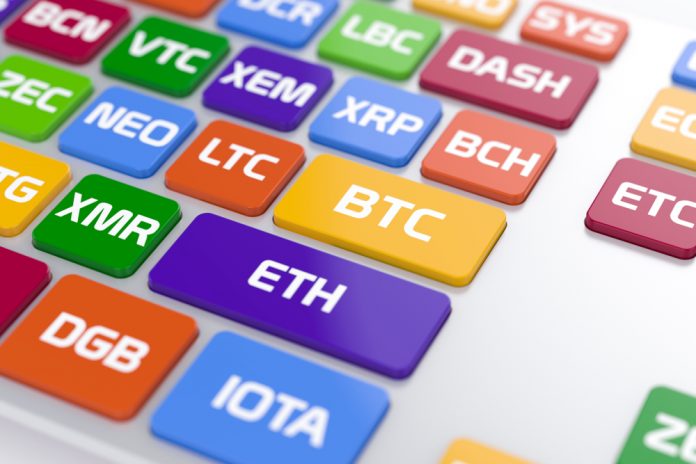 The crypto market has experienced a bloodbath for the past two weeks, with Bitcoin losing over 70 percent of its value since it peaked at over $19,900 in December. The king of cryptos was trading at just above $6,500 at press time, having gained over $500 in the previous 24 hours. While the market has been unkind to Bitcoin, it has been downright brutal to the altcoins. Ethereum, the most valuable altcoin, was one of the biggest casualties. Currently trading at $300, it hit its lowest price this year on August 14 at $255, but it has since bounced back over 16 percent. On a day when almost all cryptos have seen green, Bitcoin's dominance still stands at 53 percent, its highest since December. Will order be restored, or is this a sign that it's time to stick to Bitcoin and dump the altcoins?
Has the Time Come?
Ethereum has seen a rough couple of days, dropping from over $320 in just 24 hours to trade at $255. This was its lowest price since September of last year, and an 80 percent drop from its record high achieved in January. At its peak, it was the go-to crypto for the hundreds of ICOs that were launching, and this drove its demand and its price through the roof. It hasn't been so rosy since, both for Ethereum and the other altcoins.
Bitcoin hasn't been spared either, and it now trades close to 70 percent below its peak price. However, it has shown the most resilience in the face of a brutal bear market that has wiped out over $600 billion in crypto's overall market cap since January. Having fallen below the $6,000 support level briefly towards the end of June, Bitcoin then went on to rise to $8,200, only to fall back to just above $6,000.
Other altcoins have followed a similar trend, with XRP trading below $0.3 and Bitcoin Cash not doing any better at $530. Stellar briefly overtook EOS to become the fifth most valuable crypto, but it has since receded to sixth.
So, is it time to dump the altcoins and bet solely on Bitcoin?
The president of Hong Kong-based crypto wallet service provider Xapo suggests that it might be. Turning to Twitter, Ted Rogers recently stated that we could be going through an "extinction-level event for cryptoassets" which, according to him, had been predicted by maximalists. Rogers stated that 90 percent of the altcoins currently listed on CoinMarketCap.com will eventually disappear, and that now is as good a time as any.
While Rogers may be dismissed by some altcoin enthusiasts as just another Bitcoin bull, another crypto veteran and one of the most renowned people in the industry recently shared similar thoughts. According to the founder of Litecoin, Charlie Lee, one should own at least 1 bitcoin before investing in any altcoin, his very own Litecoin included. In a tweet on July 17, Lee reminded investors that there'll only be 21 million bitcoins, "not even enough to go around for every millionaire to own one." He concluded by stating that once you get your hands on one bitcoin, you can "buy all the shitcoins you want!"
Bitcoin's dominance currently stands at 53 percent, its highest since mid-December and a 45 percent rise since June. Whether this figure will keep rising is anybody's guess, but if it does, investors' best bet is on Bitcoin. With some altcoins being on the SEC's radar for possible security laws violations, Bitcoin could make huge gains over the altcoins in the coming months.
Image(s): Shutterstock.com