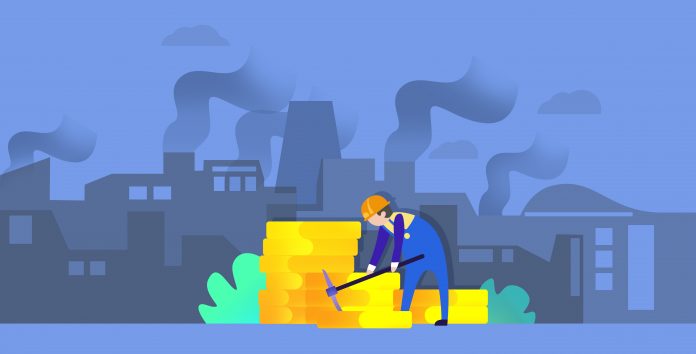 The past two years has represented massive strides for cryptocurrency in terms of developments and infrastructure. However, this growth has been overshadowed in the eyes of many by the utter failures of the ICO model. Although some projects have done well with coin offerings, the reality that a majority have already turned out to be scams or failures completely undermines the growth that takes place.
Simply put, the Initial Coin Offering is a broken model. Studies suggest that over 75% of all ICOs in 2017 were scams, which has translated to theft in the magnitude of billions. Even otherwise legitimate offerings have struggled: a majority fail within their first four months.
The outlook for this niche becomes graver and graver as the United States SEC and other governmental jurisdictions worldwide continue to take increasingly active stances against ICOs who fail to comply. Just days ago, the SEC came down on two more unregistered coin offerings from last year that, aside from failing to comply, both appeared to be progressing nicely and following the goals set out in their perspective road maps.
Now that this crowdsale method has grown older, the general community understands what these sales entail. Beyond the aforementioned issues, they also have to deal with making a profit against wealthy private sale investors that are offered massive discounts. This knowledge has led to a major decline in the popularity of the ICO. Compared to last year, global ICO activity has dropped over 90%, and regulators continue to deny legitimacy or compliancy to many of these ventures. To put it bluntly: the ICO is dead.
What's Next?
Despite the shortcomings of coin offerings, there is a lot of merit within the crypto space and dozens of legitimate, worthwhile, and paradigm shifting developments being built or already deployed. World Open Network (WON) understands this reality, and is providing a solution that ditches the broken ICO in favor of a more honest and genuine incubation model.
WON is a blockchain network through which community members can deploy and participate in dApps and their associated tokens, coined "Developer Coins", directly. Rather than by coin offerings, airdrops, or the sale of securities, Coins are distributed to community members for positive behavior. This includes activities such as passing KYC/BSA/AML, interacting with games and products launched on the platform, and converting their coins back to Ŵ, among other interactions. Projects and associated Developer Coins are launched to the ecosystem with a GENESIS event, which cannot take place unless the core applications offered are already built and deployed onto the network. As such, developers are incentivized to create fun games and useful dApps that are appreciated by the general community.
Beyond development requirements, all third–party developers are subject to standard KYC and AML laws to ensure transparency and defend against malicious actors. Additionally, WON maintains open communication with pertinent law enforcement and will not provide service to users of jurisdictions that WON has not been properly approved for activity.
Communication between projects and users is fostered through the World Open Blockchain (WOB), World Open Platform (WOP), and World Open Market (WOM). Of course, WOB represents the blockchain network, which utilizes dynamic sharding to achieve massive scalability capable of handling the potentially thousands of dApps that the team wishes to host. WOP and WOM are focused on exchange of assets within the network. WOP powers fungible token markets while WOM support the non-fungible counterpart, such as game items or virtual collectibles.
At the end of the day, the focus of WON is to build a comprehensive ecosystem that can replace the ICO burden with a strong incentive system that will encourage active and wholesome participation at every level. By removing the filth from the development process, more meaningful work can take place (beyond just killer white papers and pipe dream explanations). Hopefully, this can translate to a more favorable view from onlookers and institutions that are crypto-curious.
Download WON:
Google Play Store: https://play.google.com/store/apps/details?id=net.worldopennetwork.wallet
App Store: https://itunes.apple.com/app/won/id1434638399?ls=1&mt=8
The official site: https://www.1won.com/
---
Disclsoure: This is a Sponsored Article