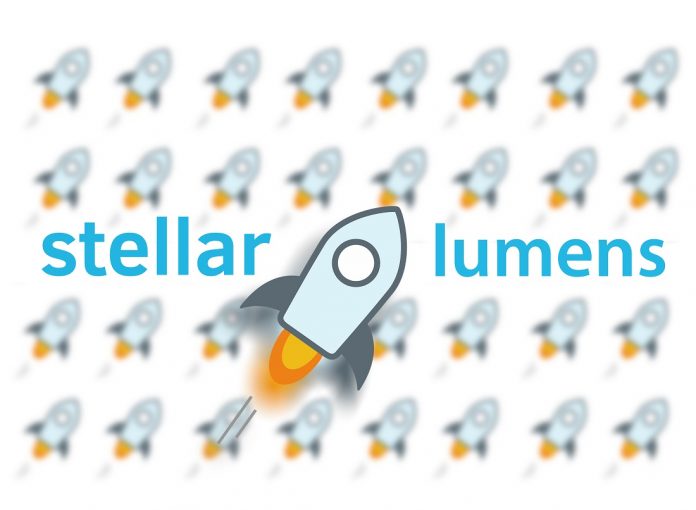 Not too much exciting price action is taking place across the cryptocurrency markets as of right now. Bitcoin is firmly in the green yet most other markets note smaller gains over the past few hours. One interesting development comes in the form of the XLM price, as Stellar Lumens has overtaken Litecoin in market cap once again.
XLM Price Surge Seems Legit
Every time the Bitcoin price tends to gain some decent value, one has to wonder how all alternative markets will respond. More often than not, the markets will go green in terms of USD gains, yet lose BTC value in the process. As a result, there is a near status quo which doesn't allow for many different trading options. In the case of XLM, there are solid gains in both departments, which is rather promising.
Over the past 24 hours, the XLM price has risen by over 6.5% in USD value. As such, one XLM is currently valued at $0.1219, with a push to $0.125 seeming rather plausible at this stage. There is also the 2% improvement in the XLM/BTC ratio, which pushes the value per Stellar Lumen to over 3,000 Satoshi once again. Solid gains across the board seem to confirm this uptrend is legitimate, rather than a flash in the pan.
According to the Huobi Research team, this XLM price uptrend shouldn't come as a complete surprise. Even though Stellar Lumens isn't in the top five of most discussed cryptocurrencies on Telegram, its sentiment index is off the charts right now. Based on that statistic alone, this price surge may very well be in just the early stages.
Today top 5 cryptocurrency discussed most on Telegram are 1.#BTC 2.#ETH 3.#LTC 4.#TRX 5.#NEO
Coins with highest sentiment index (higher score = more positive) are 1.#XLM 2.#POA 3.#CND 4.#APIS 5.#SC
See more data: https://t.co/Cu7brG8RoH

— Huobi Research (@Huobi_Research) January 7, 2019
It is also important for Stellar Lumens users to be somewhat cautious regarding the newly announced StellarPay project. There is a genuine concern on Reddit regarding this "fork" of XLM, especially when considering how the StellarActivity debacle went down in the end. There is always a chance this new offering is legitimate, although it is advised users always conduct their own research first and foremost.
Beware of StellarPay, it is another Stellar scam the same as StellarActivity, Shade, Dolphin, this time they have evolved, better web with better graphics (shitty logo, bad English), now they have a "team", no private keys this time … #stellar #XLM #StellarLumens https://t.co/CJBme2XUMJ

— Andrej Bennár – Kaijleor (@AndrejBennar) January 7, 2019
Last but not least, it would appear a thorough technical analysis of the XLM price chart could have shown a lot of people this most recent uptrend was just a matter of time. It has been a very interesting chart for XLM these past few days, although there is no indication where the momentum will head over the coming days. Sustaining any extensive uptrend has been very difficult over the past 10 months.
Many alts are struggling at the moment. However: very nice to see that at least XLM took off as expected. The 100eyes scanner spotted this support zone a few days ago and kept pointing it out. Finally the profits are locked in 👍🏻#XLM #BTC #Bitcoin #crypto #cryptotrading pic.twitter.com/aJN5uBzTaX

— 100eyes Crypto Scanner (@100eyesCrypto) January 7, 2019
All signs are pointing toward a rather healthy XLM price surge in the hours to come. Extending that momentum into days or even weeks will pose a challenge of a completely different caliber. Even so, all markets benefit from this latest Bitcoin price surge, thus there is no reason to expect any real pressure unless the world's leading cryptocurrency falters once again.
---
Disclaimer: This is not trading or investment advice. The above article is for entertainment and education purposes only. Please do your own research before purchasing or investing into any cryptocurrency.
Image(s): Shutterstock.com