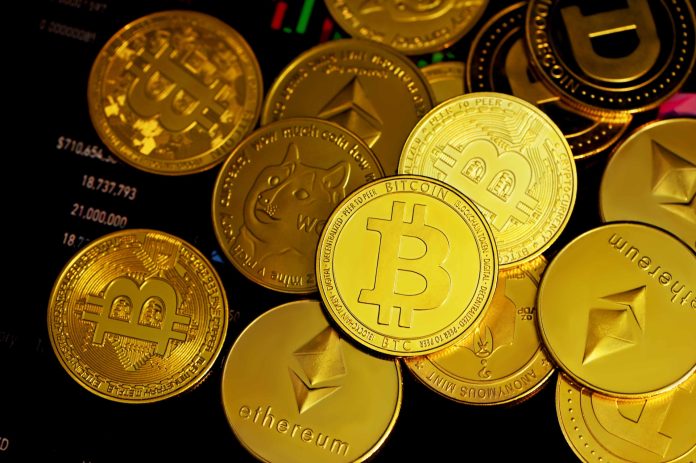 As we witness the cryptocurrency landscape's ebbs and flows, an unexpected phenomenon is capturing the attention of savvy investors. DigiToads, a unique blockchain project with a community-centric approach and a promising blend of utility and social impact is making significant waves.
Fueled by a successful presale, which raised over $4.77 million from the sale of more than 302.3 million tokens, priced at $0.036 each, DigiToads (TOADS) is building momentum. This represents over 98.6% of the presale tokens, a testament to the confidence of the community in the project.
So, why are investors pivoting from established cryptocurrencies like XRP, Bitcoin, and Ethereum, towards this nascent player? Let's delve deeper into what makes DigiToads an appealing investment prospect.
DigiToads is anchored in the revolutionary concept of Non-Fungible Tokens (NFTs), coupled with the self-sustainability of its native token, TOADS. The platform leverages the unique attributes of toads – their survival skills, self-sufficiency, and resourcefulness – as the core ethos for the project. DigiToads puts the community at the forefront of its vision, something that many investors find enticing.
Perhaps the most compelling aspect of DigiToads is its commitment to philanthropic causes. With 2.5% of all profits dedicated to charities focused on the reforestation of the Amazon, DigiToads is making a genuine environmental impact. The project's alignment with broader societal goals presents investors with an opportunity not only to profit but also to make a positive difference.
TOAD Economics sets the stage for a sustainable economic ecosystem. The model features an initial supply of 585 million TOADS, with 69.29% of the total supply dedicated to the presale and community bonus, while the remaining tokens are allocated to various project-related activities. This distribution ensures the consistent growth and sustainability of the TOADS token.
NFT staking, a key feature of DigiToads, allows TOADS holders to gain rewards, with every transaction adding 2% of TOADS tokens to the staking pool. This fosters a holding mentality among investors, thereby stabilizing the token's value.
The presale's overwhelming success is indicative of the strong trust the community places in DigiToads' vision and its economic model. The raised funds will support the project's development, marketing, and liquidity, driving DigiToads' metamorphosis into a significant player in the blockchain ecosystem.
Ripple (XRP)
Ripple's XRP has made a name for itself as a digital payment protocol with fast, low-fee transactions and significant partnerships with global financial institutions. However, its centralization has been a point of contention, with Ripple Labs holding a large percentage of the total XRP tokens. Additionally, the ongoing lawsuit with the US Securities and Exchange Commission (SEC) alleging that XRP is a security and has cast a cloud of uncertainty over the coin's future. This has led some investors to explore new avenues, like DigiToads, which presents a unique blend of decentralization and strong tokenomics.
Bitcoin (BTC)
As the first cryptocurrency, Bitcoin remains the most dominant and well-known crypto asset. Yet, despite its proven resilience and increasing acceptance as a digital store of value, Bitcoin's shortcomings are becoming more apparent. Its scalability issues, which lead to slow transaction times and high fees, are notable detractors. Moreover, its proof-of-work consensus mechanism results in an enormous carbon footprint, attracting criticism from environmentally-conscious individuals. These drawbacks have made alternatives like DigiToads, with its focus on ecological preservation and community engagement, increasingly attractive to a diverse array of investors.
Ethereum (ETH)
Ethereum, the second-largest cryptocurrency by market cap, revolutionized the blockchain space by introducing smart contracts and paving the way for decentralized applications (dApps). Nevertheless, it's grappling with issues like high gas fees and network congestion. Ethereum's impending shift to Ethereum 2.0, moving from Proof of Work to Proof of Stake, presents another layer of uncertainty, as the success of this upgrade is not guaranteed. In contrast, DigiToads' unique proposition of NFT staking and its philanthropic aspect and offers a novel investment route that balances both financial incentives and societal impact.
Conclusion
In a rapidly evolving crypto landscape, DigiToads is distinguishing itself by integrating NFT staking, community engagement, and a commitment to environmental conservation. This unique combination of features is appealing to an increasing number of investors, including those traditionally holding Ripple (XRP), Bitcoin (BTC), and Ethereum (ETH). Its deflationary tokenomics, coupled with an emphasis on community and environmental sustainability, positions DigiToads as a potent contender in the blockchain arena, offering investors an innovative approach to digital assets.
For more information on DigiToads visit the website, join the presale or join the community for regular updates.
Disclosure: This is a sponsored press release. Please do your research before buying any cryptocurrency or investing in any projects. Read the full disclosure here.
Photo by Kanchanara on Unsplash