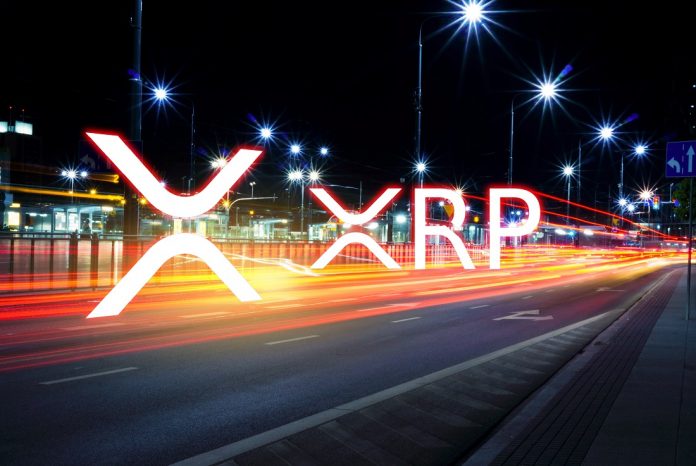 Now that most of the cryptocurrency markets appear to be on the mend once again, there is some interesting momentum to take note of. Although it seems the overall gains remain fairly limited, plenty of traders will be happy to see the XRP price improve upon its position.
XRP Price Makes Another run for $0.33
When it comes to the different cryptocurrencies, tokens, and asset son the market, there is hardly ever a unified trend. This is a good thing, as far too many markets will only note price changes depending on what happens to Bitcoin. Albeit some people will put XRP in that same boat, it is more than capable of forging its own path in this day and age.
Over the past 24 hours, it would seem most of the XRP value woes have been negated successfully. Right now, the XRP price is up by 1.71%, as it successfully rose to $0,325916. There is also a 0.7% gain in XRP/BTC, which ensures this ratio remains above 6,000 Satoshi for at least another day. That in itself will offer some relief to most of the traders out there today.
Postis Alpha shares some interesting views on what the future may hold for XRP. Rather than making some outlandish prediction, it would appear this user acknowledges there might note another all-time high in the near future. These markets are unpredictable first and foremost, thus anything is possible.
Everyones personal circumstances are different. You're a long time dead. Risk of bot trying is greater. But #xrp may never have another ATH… Or that could be surpassed. Me I have skin in the game. I love it. I'm into Crypto. I've lost money with a Beta fund I new the risk.

— | Postis Alpha | CookieBAF 🍪 | XRP⚡| (@The_Mainlander) April 22, 2019
Aussie Investor, who is a notorious XRP bull, keeps the faith alive where Ripple's native asset is concerned. He is quite pleased with how the market withstood the selling pressure for multiple months now and successfully bounced back every single time. This is a promising for the long run, albeit it may not result in steep gains either. Even so, a viable piece of information which often gets overlooked.
#XRP has withstood selling pressure for 6 months now, but has held firm bouncing off support EVERY TIME! Each failed attempt at breaking support results in that coil spring getting tighter. If this continues, the propulsion is going to be greater than that of a sonic boom. 💥😎 pic.twitter.com/Z4HM4O8nnA

— Aussie Investor ⚡️🇦🇺 (@investor_aussie) April 22, 2019
Despite all of the hate XRP fans seem to get on Twitter these days, some users are more than proud to represent it. Fabio is now an official part of the XRP community and seems to be quite happy about it as well. Messages like these show everyone in this industry could get along rather well, if only they tried.
oficially part of the #XRP community!

— Fabio (@Fabio72775986) April 22, 2019
When looking at the bigger picture, it would appear most of the top markets are going through a positive spell to kick off the new week. That is incredibly interesting to keep an eye on, albeit not indicative as to what may happen in the coming days. For XRP, the main objective is reclaiming the $0.33 level, which will pose its own set of challenges.
---
Disclaimer: This is not trading or investment advice. The above article is for entertainment and education purposes only. Please do your own research before purchasing or investing into any cryptocurrency.
Image(s): Shutterstock.com