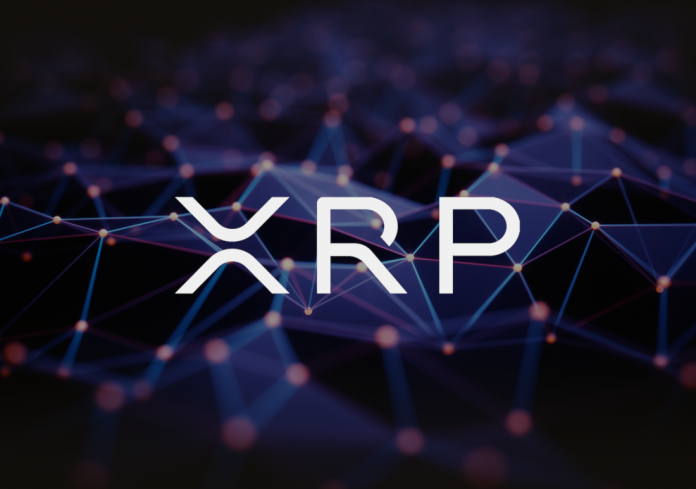 This weekend is shaping up to be a rather interesting one. An unexpected brief bullish trend has triggered some changes few people saw coming. As far as the XRP price is concerned, virtually nothing has really changed, despite a minor gain in USD value. It would appear as if there are still some lingering concerns regarding the use of private ledgers in the future.
XRP Price Inches Ahead in USD Value
Every time the value of Bitcoin increases, most other markets will follow. It doesn't matter whether it is another cryptocurrency, token, or digital asset in that regard. For XRP, the current price momentum looks relatively promising. It isn't spectacular by any means, but it appears there simply isn't enough daily trading volume to make anything extraordinary happen as of yet.
Over the past 24 hours, there has been a 2% increase in XRP price. That in itself is promising, as it elevates the value to $0.3315 once again. On the other side of the spectrum, there is a 0.6% decline in XRP/BTC. After successfully sustaining the 9.000 Satoshi level, that support has now been broken. One XRP sits near the 8.853 Satoshi mark, for the time being.
Yesterday, it became apparent there was some confusion regarding the use of private ledgers in accordance with XRPL. Today, these discussions still persist. The tweet below by Rachel Lee shows how things could play out in the long run. For now, it is anybody's guess as to how the technology will evolve, although the use of private ledgers is still controversial and also unconfirmed at this point.
If price discovery is left to public exchanges, can you imagine what would happen if #XRP was being used to move like $2trillion daily over public exchanges. CHAOS!

Price discovery will be on private ledgers & private central bank exchanges which could handle larger amounts.

— Rachel Lee (@LeeR912) January 18, 2019
For those who seek an imminent price increase for XRP, the waiting game appears to be far from over. As Nicklaus explains, there isn't enough trading volume to push the value ahead in a significant manner. As such, this weekend shouldn't provide any real changes, although things may look very different in the coming weeks. A volume below $1bn a day doesn't mean there is no interest in trading the asset either.
Even though these charts have been looking like a take off for #XRP is imminent. Unless the Volume starts reaching towards 1 Billion(24hr), it's not going to move much. That's what I can tell at least from previous spikes or drops in price.

— 🇺🇸Nicklaus🇺🇸 (@NicklausScheetz) January 19, 2019
Last but not least, it would appear there is some good money to be made with XRP arbitrage opportunities today. Making money in this industry can usually be done by exploring many different methods. Flipping assets between exchanges because of minor price gaps has proven to be very lucrative. For XRP, there are a few options available right now, all of which yield more than respectable potential gains.
#XRP
Buy at #Kraken and sell at #EXMO. Ratio: 1.35%
Buy at #KuCoin and sell at #EXMO. Ratio: 1.35%
Buy at #HitBTC and sell at #EXMO. Ratio: 2.16%
Buy at #OKEx and sell at #EXMO. Ratio: 2.00%#bitcoin #arbitrage #arbitraj #arbingtool https://t.co/xiFUPzcOcC

— Arbing Tool (@ArbingTool) January 19, 2019
Even though this digital asset notes an interesting trading volume on a Saturday, it seemingly won't be enough to make any major shifts occur. That is not necessarily a bad thing, as this market needs to find some stability. The only worrisome aspect for speculators is the BTC ratio, which will seemingly remain below 9,000 Satoshi for the remainder of the weekend.
---
Disclaimer: This is not trading or investment advice. The above article is for entertainment and education purposes only. Please do your own research before purchasing or investing into any cryptocurrency.
Image(s): Shutterstock.com