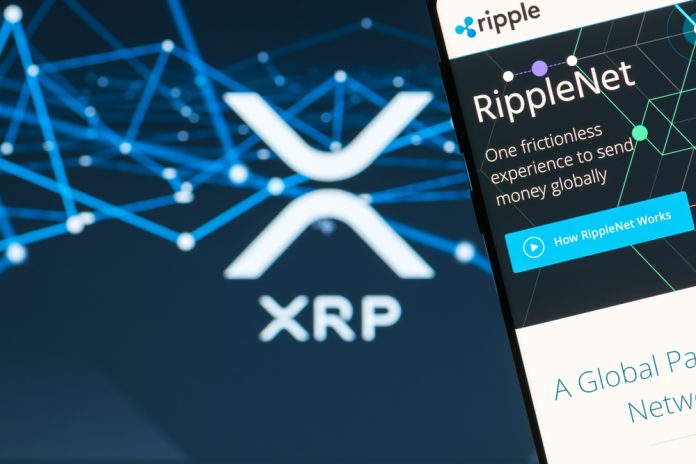 It would appear the bearish crypto momentum is not necessarily relenting anytime soon. The unexpected setbacks which occurred yesterday are still leaving their mark today.  For most altcoins, this will spell a lot of trouble. The XRP price is the first to see its seven-day gains wiped out completely and turned into a negative.
XRP Price Faces More Pressure
It is always interesting to see how things are evolving when the market turns bearish out of the blue. Although it is not entirely abnormal for such a correction to kick in, one has to keep in mind it was not necessarily expected to be this severe. In fact, it would appear the current trend is only the beginning of what is yet to come in the coming days and weeks. That in itself is not a pleasant outlook by any means.
To put this in perspective, the XRP price has dropped by over 10% in USD value, down to $0.303. There is also another 1.7% setback in XRP/BTC, as one XRP is no longer valued at 8,000 Satoshi. Instead, it now sits at 7,931 Satoshi, with no real hope of recovering anytime soon. Although the trading volume is still in place, it has become apparent most users want to sell instead of buying and holding right now.
On social media, there are some very interesting discussions taking place right now. Andrew Bit, for example, expects the downtrend to continue for quite some time to come. There is a genuine chance Bitcoin's momentum will drag everything down even further, although that has not been officially confirmed by any means. For XRP, the downward channel is still in play, and it seems that may not come to change in the near future.
#Ripple #XRP
mid-term (weeks) picture if BTC lose 3200 pic.twitter.com/A5WjRFe3PK

— Andrew Bit 🇮🇹 (@AndrewBIT101) February 25, 2019
There is something to be cautiously optimistic about where XRP is concerned. More specifically, Lionel remains excited about the prospect of seeing SBI unveil its live service which should use XRP as a currency. For the time being, that may be the only big news that can potentially push the price back up, even though developments like these hardly ever affect the price in the first few days.
Only 3 days of February remaining then we hit March can't wait to see #sbi go live with #xrp pic.twitter.com/VKwRDFEwO8

— Lionel (@Lionel46294550) February 25, 2019
When looking for ways to make money with cryptocurrency, there are numerous options worth exploring. Despite the current bearish momentum, there are a fair few good arbitrage opportunities around when it comes to XRP. Some of these options can yield a rather high profit of up to 4.5%, which is rather unlikely when it comes to digital assets and cryptocurrencies. Today seems like to be a good day to take advantage of this opportunity.
#XRP
Buy at #Bitexen and sell at #EXMO. Ratio: 4.16%
Buy at #HitBTC and sell at #EXMO. Ratio: 5.05%
Buy at #OKEx and sell at #EXMO. Ratio: 4.85%
Buy at #Poloniex and sell at #EXMO. Ratio: 4.79%#bitcoin #arbitrage #arbitraj #arbingtool https://t.co/xiFUPzcOcC

— Arbing Tool (@ArbingTool) February 25, 2019
All of the signs point toward further bearish pressure throughout the day. While it is not impossible for this trend to effectively turn around pretty quickly, it currently seems unlikely that will happen. Why this drop has materialized, remains a big question mark. Many rumors hint at market manipulation, but as always, that is nearly impossible to prove.
---
Disclaimer: This is not trading or investment advice. The above article is for entertainment and education purposes only. Please do your own research before purchasing or investing into any cryptocurrency.
Image(s): Shutterstock.com