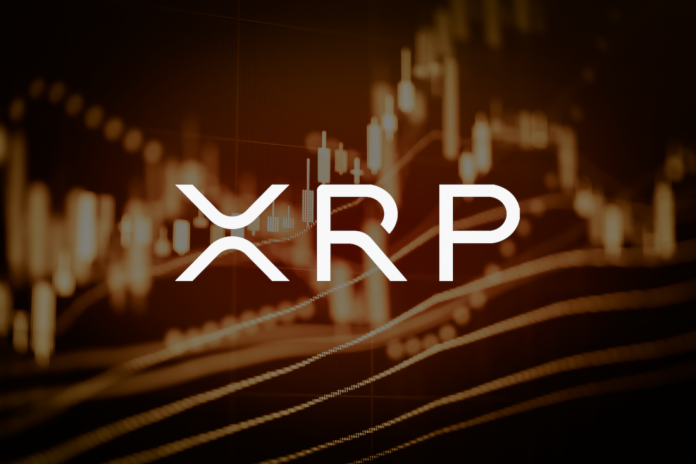 It has been a very interesting day for all cryptocurrencies, tokens, and assets. Although the big gains are literally spread out across the board, the XRP price has noted some incredibly bullish momentum. It even surpassed $0.42 at one point, although the trend has calmed down a bit. The ongoing mirroring of Bitcoin's price trend could negate the remaining gains rather quickly.
Where is the XRP Price Headed?
A very peculiar albeit somewhat predictable trend is forming across all markets. Bitcoin's bull run is showing signs of slowing down, which will inevitably allow altcoins to reclaim some lost value in the process. As far as XRP is concerned, the market seemingly couldn't care less about what is happening to Bitcoin. This popular asset has engaged all of the pumps in a rather convincing manner.
To put this in perspective, the XRP price has risen by 19.2% to $0.391241. This is not the highest value XRP has reached today, albeit the top at $0.42 was not sustainable for more than a few hours on end. Traders will also be pleased to learn the XRP/BTC ratio has finally shown signs of improvement. An 18% increase pushes the ratio back to 4,950 Satoshi, albeit temporarily.
It is always difficult to determine if there is any specific reason for this market push. One thing is certain: Coinbase users in New York can now buy, sell, and convert XRP through the trading platform. The same functionality is available across the mobile apps for iOS and Android as well. A positive development for New York-based traders, who are often left out in the cold.
XRP (XRP) is now available to Coinbase users who are New York residents. New Yorkers can now log in to buy, sell, convert, send, receive, or store XRP on https://t.co/bCG11KMQ6s or using our iOS and Android apps.https://t.co/5VE1WklrWo pic.twitter.com/Zp5odgaoHs

— Coinbase (@coinbase) May 13, 2019
Others are simply cheering on from the sidelines.FreeZeeg is one of those individuals, as he expects XRP to become the winner of this ongoing bull run. There is certainly a chance the popular asset will continue to surprise a lot of people, albeit it is possible the whole industry-wide bull run will come to an end this week.
#xrp will be the hero of this bull run

— FreeZeeg (@ZeegFree) May 14, 2019
Turkish traders are still active on Twitter, which is always good to see. The user below expects a massive run to 6,000 Satoshi in the coming days and weeks. That would certainly be impressive in its own regard, albeit one also has to admit it is incredibly unlikely. That would require another 20% increase in XRP/BTC, which would also send the XRP value itself up by another 20% if Bitcoin doesn't drop further.
Eger ripple da fomo olur 6000 sat ı kırarsa aya yolculuk başlar…#xrp #btc

— Hüseyin Kazan (@huseyin_kazan) May 14, 2019
All things considered, it is evident there is a lot of momentum happening right now. Some markets are heading in the right direction, whereas others need a much-required breather. The coming days will remain very entertaining for those who are in it to make a quick buck, albeit the risks may not outweigh potential rewards.
---
Disclaimer: This is not trading or investment advice. The above article is for entertainment and education purposes only. Please do your own research before purchasing or investing into any cryptocurrency.
Image(s): Shutterstock.com