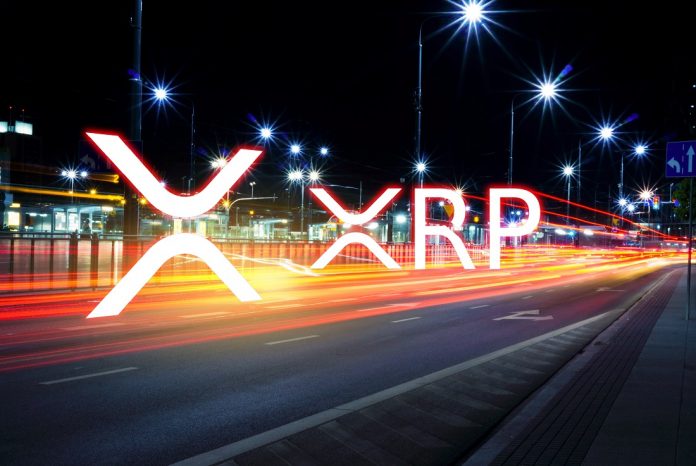 As Bitcoin seems to continue its very dominant run without missing a beat, one has to wonder how things will pan out for all of the alternative markets. In most cases, the competitors will lose tremendous value in their BTC ratio, which pushes down the USD value as well. If the XRP price is any indicator, the top markets will start to slip pretty soon. It is evident there is plenty of pressure, but it can be overcome without too many problems.
XRP Price Continues to Slip Slightly
Over the past few months, it has become more than apparent XRP is not necessarily performing as expected. Although its USD value is not doing all that bad by any means, the XRP/BTC ratio is getting beat up fairly regularly. Even today, there are still further losses to keep an eye on, which is not making traders feel at ease. As a result, its USD-based value is also dipping in the red already.
To put this in perspective, the XRP price has lost 0.09% in USD value to drop down to $0.325918. Nothing to be too bothered about, although a bit odd to see when seeing most of the alternative markets in the green. This deficit is created primarily because of XRP/BTC bleeding value once again. Another 4.57% loss has materialized in this regard, as XRP has dropped below 6,000 Satoshi for the first time in ages. Right now, the ratio sits at 5,865 Satoshi, and will potentially drop even lower as more time progresses.
On social media, the opinions regarding XRP will always be somewhat divided. The Real Block X is keeping a close eye on the order books, as most of the buy orders are stacked in the low $0.30s range right now. That is pretty interesting to keep an eye on, assuming the value will ever drop to that particular level. Based on the current market conditions, it seems normal to expect another drop to materialize in the coming hours.
Slippage is not a bad thing if its managed right. In this case the book size prices are close.
.305 .304 .303 .302 .301 30 cents

And theres large amounts of fiat on the other exchange waiting to buy #xrp

Not all xrp is for sale at 30cents.

— The_real_block_x (@block_real) April 23, 2019
Elcrypto, who openly advertises he is an XRP enthusiast, wonders why people are dumping XRP as of right now. It is a bit of a double-edged blade, as people are simply letting money flow back to the real top cryptocurrency, which is still Bitcoin at this time. If an actual dump is taking place, however, this may be only the beginning of what may yet be to come throughout the remainder of this week.
People dumping #XRP are u insane?

— Elcrypto (XRP Enthusiast) (@ladamson90) April 23, 2019
Although XRP memes usually do not get too many people excited, the one shared by Crypto Joe XRP might put smiles on many faces regardless. This user is not bothered by Bitcoin pulling ahead, but he expects XRP's "jets to fire up" accordingly when the time is right. When all of this would happen exactly, is a different matter altogether, but there is some potential merit to this particular train of thought.
It's great to see BTC going up!

The old boy always needs a head start… then XRPs jets fire up!#xrp pic.twitter.com/HEvowxULnK

— Crypto Joe XRP (@CryptoJoe91) April 23, 2019
All of this uneasy market momentum should not come as too big of a surprise for most people. Every time Bitcoin gains over 1% in value per day, there will be some casualties among alternative markets. While some people may worry XRP should not go down in value right now, the reality often works out very differently. There is a chance its USD value will continue to drop slightly lower in the coming hours, although one never knows how things will evolve.
---
Disclaimer: This is not trading or investment advice. The above article is for entertainment and education purposes only. Please do your own research before purchasing or investing into any cryptocurrency.
Image(s): Shutterstock.com