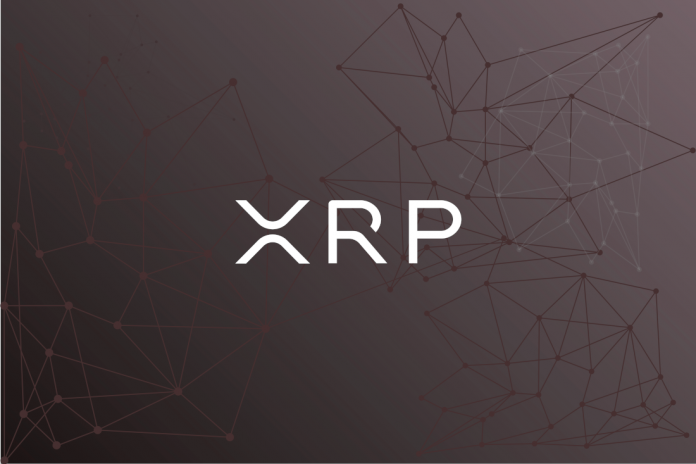 As the cryptocurrency momentum seemingly turns more bullish by the hour, the next few days may prove to be rather interesting. While this is not a confirmation of a sustainable uptrend, one has to acknowledge the current XRP price momentum looks somewhat intriguing. Although the price remains at a near status quo, the push to 8,000 Satoshi is still ongoing.
XRP Price Tries to Mount a Comeback
As long as Bitcoin remains in the green – however slightly – good things will probably come to the alternative markets. It is evident XRP is no exception in this regard, although it seems there is something brewing at this time. Sustaining the $0.31 level will not be that big of a problem whatsoever, but it appears the XRP/BTC trend could see some big changes moving forward.
To be more specific, there is a big development in place already. One XRP is valued at less than 8,000 Satoshi, with no real improvements in sight. The most recent 0.35% loss isn't helping matters much. Despite this trend, there is a 0.12% gain in USD value, which is almost neglectable. For some reason, XRP/BTC keeps offsetting most XRP/USD gains, even under the current circumstances.
On social media, there is some unrest among XRP enthusiasts. While that is not entirely surprising by any means, it seems some traders want to see a market shift happen pretty soon. X-Ray Pete, for example, expects some sort of "event" to usher in XRP's bull run. One has to wonder what can potentially trigger a major XRP price surge at this time, as none of the recent news seems to do the job.
I was going to do a poll, but there are too many possible answers here, so comment what you think and retweet!

What event will take #xrp to the moon?

I believe when the global liquidity is present, and the demand meets the need, it can go nowhere but up!

— X-Ray Pete (@PublicXr) March 12, 2019
Neil J Duncan, on the other hand, expects something else entirely This user quoted a former Ripple employee as saying how XRP is the world's most liquid asset. While there is a case to be made there, it remains to be determined what will happen in the future exactly. Liquidity is crucial for any asset,  yet it doesn't automatically correlate with its value or perceived value.
"The biggest likely correlated upward pressure on #XRP's price might come from people wanting to hold the world's most liquid asset. A psychologic reason might be both that you can convert it to ANYTHING else that you need instantly."

-Bob Way, former #Ripple employee#0doubt

— Neil J Duncan (@neiljduncan) March 12, 2019
Last but not least, it seems the XRP "haters" are slowly running out of mud to sling or arguments to use. As XRP NEO confirms, there are very few facts to be used against RIpple and XRP. While there are a  lot of different opinions on both projects at this time, emotions tend to cloud many judgments. That doesn't mean XRP will be more or less successful than it is today in a few years time.
I've never heard a convincing argument from someone that dislikes #XRP based on facts.

It's always based on emotions why they dislike XRP or it's misinformation.

Facts>Emotions

— XRP NEO (@XRP_Anderson) March 12, 2019
With all of this information in the back of traders' minds, it seems unlikely any major price change will occur for XRP. The current status quo is rather easy to sustain, yet pushing through to the next level is anything but. As such, the ongoing losses in XRP/BTC may continue to disrupt any USD-based price changes for some time to come.
---
Disclaimer: This is not trading or investment advice. The above article is for entertainment and education purposes only. Please do your own research before purchasing or investing into any cryptocurrency.
Image(s): Shutterstock.com