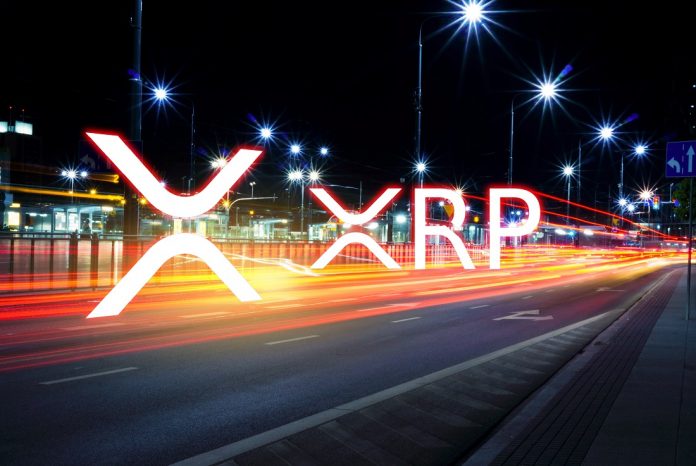 As the day trucks along further, it seems there is no real improvement in terms of overall market trend. The top markets remain subdued and there is no real enthusiasm among traders to speak of. For the XRP price, it remains to be seen if and when the price will drop below $0.30. The current mounting pressure seems to indicate this is merely a matter of time.
XRP Price Shows no Signs of Recovery
Under normal circumstances, one wouldn't expect XRP to follow Bitcoin's negative trend so blindly. This time around has proven to be very different in that regard, although it remains a big mystery as to why this is happening as of right now. While the world's leading cryptocurrency remains bearish first and foremost, it seems the other markets will face their own share of bearish pressure for some time to come. That in itself is not what traders and speculators have hoped for, but it seems unlikely anything will change in the foreseeable future.
Over the past 24 hours, the XRP price has lost another 2.24% in USD value to drop down to $0.301. There is another 0.31% loss in XRP/BTC, which pushes that ratio down to 7m642 Satoshi. Not entirely surprising where this latter development as concerned. However, it also confirms the 8,000 Satoshi level is well out of reach for this popular asset as of right now, which will displease a lot of holders.  A drop to 7,500 Satoshi seems rather plausible at this point, although there is no real indication as to how the markets will evolve exactly.
When looking across social media, it seems there are a lot of different opinions regarding XRP and Ripple. Cryptoguru075 expects there to be a lot of bearish pressure moving forward. Claiming Ripple hasn't released any news for a full year might be a bit of a stretch, though, There have been quite a few key developments, although it remains to be seen if there can be any meaningful impact for XRP in the process.
#XRP holders on suicide watch. The final shakeout is taking place. @Ripple not releasing news for over a year on purpose is exactly what whales want.

— God (@cryptoguru075) March 26, 2019
Berite is speculating how exchanges might be dumping their XRP all of a sudden. It is remarkable to see someone openly name Binance in this regard, even though there is zero indication that company – or any other – is effectively liquidating XRP. There wouldn't be any reason for doing so either, as XRP is simply following Bitcoin's bumpy trend as of right now. No manipulation appears to be taking place, especially with such bleak trading volume. It is uncanny what traders come up with when the momentum remains bearish for more than a few hours. This tweet has been deleted ever since it was first pointed out, unfortunately. 
For those who are mainly interested in the actual price chart, it is evident the coming hours will prove to be crucial in many different ways. If the trendline is broken, there may very well be a drop to $0.28 or slightly lower in the coming days. Most of this will depend on what happens to Bitcoin first and foremost, as that market dictates the overall momentum. For XRP, things simply are not looking great, unfortunately.
Moment of truth time for #xrp 🤞🖖 pic.twitter.com/7ChVBXhMCr

— XRPress (@XRPress) March 26, 2019
All of the market momentum seems to confirm there will be even further bearish pressure across all markets. While traders will not like this in the slightest, there is no remote indication things will turn around on a dime. Hourly candles still remain bearish for all top markets, which only further confirms the bear market is not over. How low all of these markets will go in the coming hours and days, remains to be determined. Anything is possible in this industry.
---
Disclaimer: This is not trading or investment advice. The above article is for entertainment and education purposes only. Please do your own research before purchasing or investing into any cryptocurrency.
Image(s): Shutterstock.com