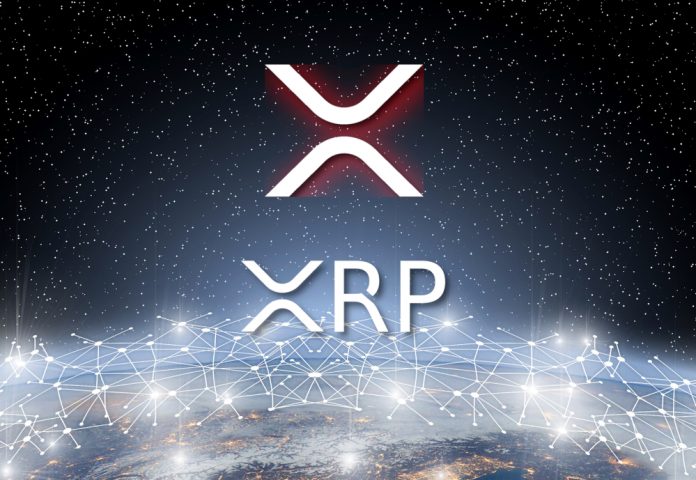 When the top cryptocurrency markets turn bearish, it is not entirely surprising to see a sea of red forming on most charts. As far as the XRP is concerned, this minor downtrend may revitalize the market. In fact, it seems the small losses in USD value are driving a small push in XRP/BTC. An interesting situation well worth keeping an eye on.
XRP Price Tries to Sustain its Current Levels
It is evident a minor decrease in Bitcoin's value can send all other markets in a rather negative spiral as well. As has been the case over the past eleven months, that pattern is now repeating itself once again. That in itself is not the biggest surprise, but it is certainly something a lot of people will not approve of. Even so, It is the card traders are dealt, and they will have to make the best of it.
Over the past 24 hours, there is a minor decrease in XRP's USD value. This decrease brings the XRP price back to $0.303. Not something to be overly concerned about at this time, especially when looking at the minor gain in XRP/BTC. This particular ratio has risen by 0.48% and seems on its way to surpassing 8.400 Satoshi again in the coming hours.
As is always the case where XRP is concerned, the asset remains the talk of the town on Twitter. Cryptobu77 has shifted his portfolio from Holo to XRP and BTT. It seems to make sense for people who do not want to keep funds on exchanges. It is always better to control one's own private keys, as trading platforms can disappear overnight without prior warning.
So I've made a change in my portfolio… traded my #HOT for my favorite asset #XRP and some #BTT. Why? It has nothing to do with the Holochain project! But in the way I (you can) can't store it on my Nano S at the moment. I do NOT want any of my assets locked up on an exchange…

— CryptoBu77 (@CryptoBu77) February 13, 2019
There is also seemingly a new line of XRP merchandise making the rounds. As SmoothDealer shows off there are some new XRP caps users can enjoy. While this may not impact the price at all, it is an effort to raise more awareness for this digital asset. In that regard alone, the cap will certainly pique some people's interest.
Got my Cap today Yay!!!!! #DigitalCowgirls #XRP #xrpthestandard #xrphodl #ladytrader #digitalassetinvestor pic.twitter.com/7jkP9eYkCi

— SmoothDealer (@SmoothDealsNow) February 13, 2019
Last but not least, it would appear the current XRP momentum is also posing interesting challenges for XRP Classic. While not affiliated with the main project in the slightest, it seems the value is rising. Always conduct one's own research prior to investing in this offshoot, as it is a somewhat controversial project which annoys a lot of XRP community members.
quite exciting..
Facing the sky#Success #xrp #xrpc #xrpClassic #xrp_classic #jump pic.twitter.com/NhDR8o8CaM

— گرگ نما (@Wolverinam) February 13, 2019
All things considered, it is safe to say XR remains at a status quo for the time being. The losses in USD value are nearly offset by gains in XRP/BTC, thus not much has changed in the past few hours. Whether or not XRP can reclaim the 8,400 Satoshi level and turn it into solid support, is a different matter altogether. The coming hours may prove very crucial in this regard.
---
Disclaimer: This is not trading or investment advice. The above article is for entertainment and education purposes only. Please do your own research before purchasing or investing into any cryptocurrency.
Image(s): Shutterstock.com