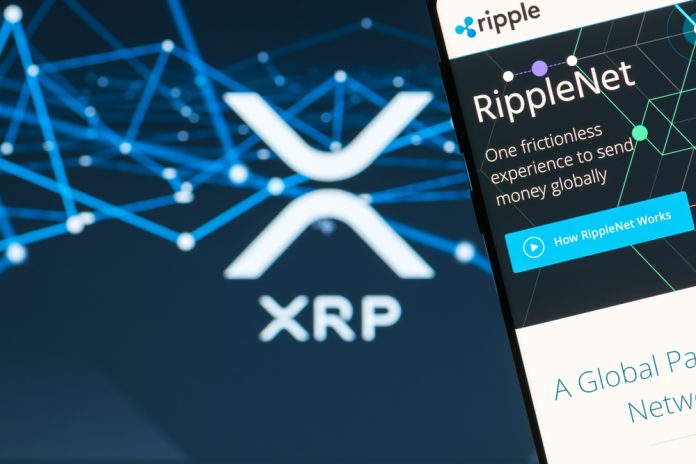 A lot of cryptocurrency enthusiasts are known for diversifying their portfolio. Albeit Ripple's XRP is not a cryptocurrency by definition, it is traded on crypto exchanges and against other cryptocurrencies. It also allows traders to make some good money if the value shifts in a positive manner. Right now, the XRP price seems to be somewhat bullish, as there are strong gains in both USD and BTC value alike.
XRP Price Mounts a Strong Comeback
The past few weeks have been a mixed bag for Ripple's XRP asset. At least in the price department, there have been ups and downs across the board, which ultimately nearly negate done another. As such, it seemed as if there would be no exciting price action for some time to come. Today has already shown there is still plenty of momentum in the tank, as a healthy uptrend has begun to materialize. How long it will remain in place, is a different matter altogether.
To put this development in perspective, the XRP price has gained 4.72% to rise back to $0.3395. It seems a push to $0.34 and potentially higher should materialize in the coming hours, although nothing is ever certain in this volatile industry. There is also a 3.61% gain in XRP/BTC, which brings the ratio back to 6,443 Satoshi. There is still a very long way to go until this level reaches 9,000 Satoshi or more again, but it seems some losses have been recuperated in the process.
When browsing social media, it seems there is a lot of excitement among the XRP community. A lot of people are keeping a close eye on the Fiat Leak website, as it shows how different cryptocurrencies and assets are being purchased in real-time. The site seemingly indicates the XRP action is picking up significantly, as roughly 25 million XRP is traded every hour. That might not seem like much, but it would explain why XRP's overall trading volume is on the rise in the past few hours.
Love this website! ❤️#XRP certainly gets zero rest!

Currently over 26m $XRP traded per hour. https://t.co/1tcbo4CjVZ

— 🇦🇺 Boyd Oakes (@boyd_oakes) April 18, 2019
A lot of people are keeping a close eye on the current price chart, which shouldn't come as too big of a surprise. Darren CoinRivet hopes to see some interesting momentum materialize in this regard, although there is a chance some resistance will come into play fairly quickly. After all, no market is allowed to move up without much resistance these days and it seems unlikely XRP will be an exception.
Woah there Ripple! What's happening here?#XRP #Ripple #xrparmy pic.twitter.com/z7rAmVLZvW

— Darren CoinRivet (@DarrenCoinRivet) April 18, 2019
For some unknown reason, there is still the XRP meme which depicts a potential price push to $589. While it is virtually impossible to ever reach that price, it seems this particular meme is making the rounds once again. Vanessa B is the one responsible for making it pop up again, even though no one really believes XRP will ever hit a double-digit USD value, let alone nearly $600.
Time for 589$ #XRP 😇🥳 pic.twitter.com/QLDR6dgQ1i

— Vanessa ₿ (@CryptoVanessa) April 18, 2019
When looking at the bigger picture, it seems there is a lot of momentum brewing behind the scenes of all the top markets. As long as Bitcoin remains in the green, most of this momentum should remain in place for some time to come. As far as XRP is concerned, turning $0.34 into a new support level is certainly possible, although one never knows how the winds will change in the near future.
---
Disclaimer: This is not trading or investment advice. The above article is for entertainment and education purposes only. Please do your own research before purchasing or investing into any cryptocurrency.
Image(s): Shutterstock.com