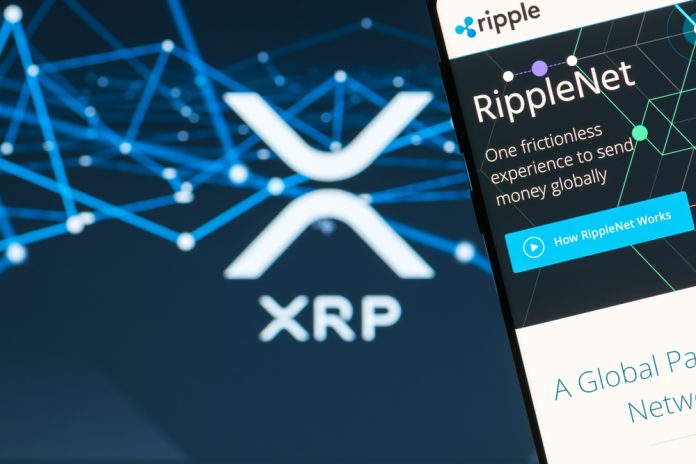 The year 2019 has been more positive than early 2018, although there have been some moments of serious doubt as well. All markets are affected by this uneasy momentum every single day. So far, it seems the XRP price is no exception, even though it is trying to move toward $0.32 again. The recent listing on Coinbase and Coinbase Pro could spark some excitement.
XRP Price Momentum Lacks Real Conviction
It has been an interesting week for the cryptocurrency, token, and digital asset markets alike. While Bitcoin is still at a status quo, for the time being, it would appear the other markets are trying to make their mark for better or worse. XRP, while always a rather popular asset, is trying to make something happen in the coming hours and days. Slow and steady will often yield the best results in the long run.
To put this in perspective, the past few hours have resulted in a 1.85% gain in USD value and a 2.06% gain in BTC value. Because of these gains, the XRP price has risen to $0.319851 or 8,291 Satoshi. XRP Holders will be pleased with that BTC-oriented uptrend, as it appeared the asset would drop below 8,100 Satoshi earlier in the week. A push to $0.32 is very feasible right now, but that may be the limit for the coming hours.
After getting added to Coinbase Pro earlier in the week, it now seems XRP is also listed on the regular Coinbase platform, as well as the mobile applications. This is a bit of a surprise announcement, although it was only a matter of time until this situation came to be. Surprisingly, the news seems to generate far less excitement than the hype ever did.
XRP is now live at https://t.co/bCG11KveHS and in the Coinbase iOS and Android apps. Coinbase customers can log in now to buy, sell, convert, send, receive, or store XRP. https://t.co/x2rM5R3S3y

— Coinbase (@coinbase) February 28, 2019
What is rather remarkable is how there appears to be an increasing demand for XRP, at least according to the Fiat Leak website. This website is usually monitored tot rack Bitcoin purchases around the world, but it seems the XRP side of things is also worth keeping an eye on over the coming days. With up to 2.5 million XRP being bought and sold every minute, things are seemingly heating up.
Up to 2.5 million #XRP per minute moving this morning on https://t.co/gMWj8TiMRR #xrpthestandard #XRPcommunity #xrparmy

— BARSHEEP (@Allen55818933) March 1, 2019
For those who take a closer look at the actual price chart, however, it quickly becomes apparent not much has changed. In fact, the price seems prepared for a major liftoff, but it might take a while until it becomes visible in a convincing manner. The Coinbase listing can effectively make some things happen, although it seems the company waited so long very few people get excited over it.
JUST LOOK AT IT GO #Coinbase #XRP #XRPcommunity #Xrpthestandard pic.twitter.com/bexhleH6Zl

— Flannel enthusiast (@JanDoedel5) March 1, 2019
For the time being, this Friday is showing some early signs of potential promise. While it is not materializing in terms of massive gains all of a sudden, it is interesting to see Bitcoin moving up fractionally as well. As long as that situation remains in place, interesting things can happen over the weekend. What that means exactly for XRP, is a different matter altogether. This asset moves in mysterious ways first and foremost.
---
Disclaimer: This is not trading or investment advice. The above article is for entertainment and education purposes only. Please do your own research before purchasing or investing into any cryptocurrency.
Image(s): Shutterstock.com