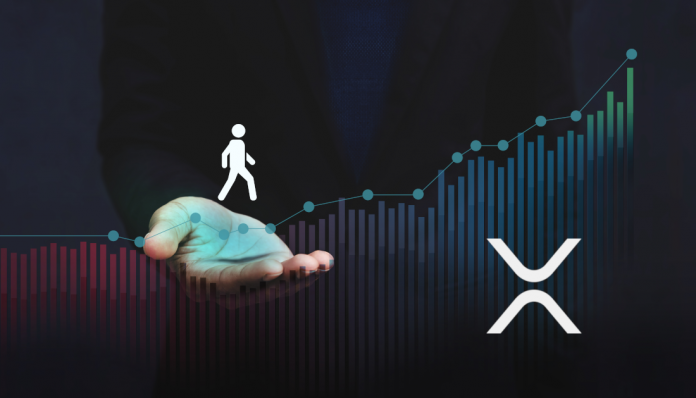 As the unwelcome bearish momentum returns to all top cryptocurrency markets, most of this morning's excitement will be wiped out fairly quickly. Although not all of the alternative markets will follow this trend automatically, it appears there is a lot of pressure on the XRP price right now. A drop below $0.31 seems unlikely, albeit one never knows what the future may hold.
XRP Price Trend Shows Bearish Signs
It is not entirely uncommon to see the top markets struggle a bit when the value of Bitcoin dips in the red all of a sudden. While no one knows for sure why this new wave of bearish pressure has materialized, it seems it could turn into a rough ride over the next few hours. XRP is also falling victim to this trend, albeit its losses are still very minimal at this point. Whether or not that will remain the case, is a different matter altogether.
To put the current market sentiment in perspective, it seems the XRP price has lost 0.85% in USD value and 0.65% in BTC value. Neither of these trends is promising at this time, but it seems unlikely there won't be any major drops in price. With a current value of $0.3154, or 7,799 Satoshi, no actual damage has been done. The ongoing XRP/BTC downtrend is not exactly promising by any means, but things could always turn around on a dime.
On social media, it would appear there are some interesting discussions pertaining to XRP. It is a bit uncanny how so many people have no idea CoiNGate processes XRP payments on behalf of corporate clients. Moreover, the company confirmed they have at least 5,000 businesses on their list at this time, which is pretty interesting to keep an eye on.  How much XRP the company processes in terms of volume per month, has not been disclosed at this time.
Yes, we are surprised too that so many are not aware that many businesses accept $XRP. Just us alone process #XRP for around 5,000 business and there are other resources for it too.

— CoinGate (@CoinGatecom) March 20, 2019
There are also a fair few XRP community members who are not too keen about being associated with "bots". Todd, for example, is tired of being called a bit simply because he supports XRP. This is one of those types of discussions which won't lead to any changes, as XRP has been subjected to a lot of opposition for quite some time now. It seems unlikely that will come to change in the near future.
Having XRP in my username = i'm a bot. Following anyone who is positive about XRP = i'm a bot. Retweeting and liking tweets about XRP = i'm a bot.
If you believe this then you're dumber then the idiot who came up with this conspiracy. That b @geoffgolberg
#XRPcommunity#0doubt

— 💧 Todd 💧🌊🌊 I don't do giveaways!! (@XRPisVelocity) March 19, 2019
For those who took a peek at the actual price chart, it would appear there is a lot of pressure on XRP across all fronts. Especially XRP/USD may remain very bearish for quite some time to come, especially if Bitcoin were to turn bearish for an extended period of time. It remains to be seen if that will be the case, but the current chart doesn't bode all that well.
XRPUSD
もうね。
BTCが長期ラインとフィボに頭抑えられたら暴落しそう。。。
BTCと合わせて直近の高値切り上げライン下抜けたら底なし。
そして、E値が丁度10ドル(゚∀゚)#XRP pic.twitter.com/zkS9zpQYpM

— ひかるん (@hikarrun0716) March 20, 2019
As is always the case in this volatile industry, there is a good chance this momentum will be temporary in nature first and foremost. However, the value of XRP in the next few hours will stand or fall based on what happens to Bitcoin. For now, it is too early to draw any conclusions in this regard, as anything can happen when the markets develop some funny momentum out of the blue.
---
Disclaimer: This is not trading or investment advice. The above article is for entertainment and education purposes only. Please do your own research before purchasing or investing into any cryptocurrency.
Image(s): Shutterstock.com