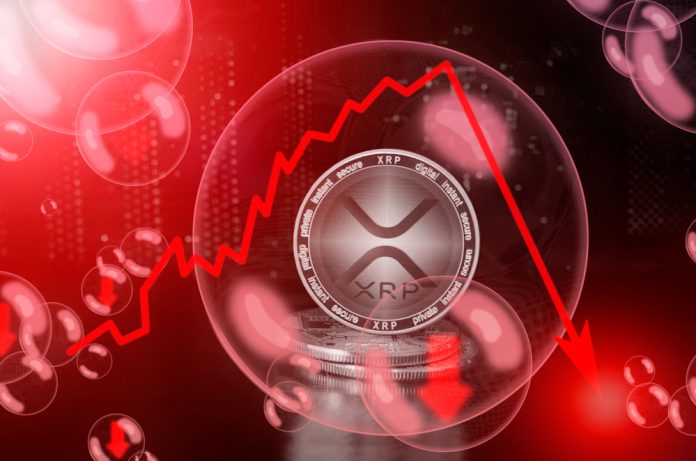 There is a lot of interesting market momentum to keep an eye on in the cryptocurrency world. While the top markets are still all over the place, there is still some bearish pressure to contend with as well. The XRP price is still in the red, and most traders seemingly expect it to drop further to $0.31. Not s good start of the week, but the current trend may not allow that lower level to be hit.
What is Happening to the XRP Price?
While most people expected the XRP value to buck the bearish trend over the weekend, it seems that has not happened as of yet. While the current losses are not too bothersome to contend with whatsoever, it is evident there may not be an uptrend for some to come. That will displease a lot of holders and traders, yet there isn't much one can do about it under these current circumstances.
Over the past 24 hours, there is a 0.3% loss in USD value and a 0.2% loss in BTC value for XRP. While that doesn't warrant any optimism whatsoever, it is unlikely to cause any panic selling either. With the current XRP price still sitting at $0.316951, or 7,898 Satoshi, everything seems to be in order. However, there is some concern over XRP/BTC, which is seemingly not intent on returning to the 8,000 Satoshi level anytime soon. Even so, anything can change in this volatile industry.
On social media, there is a fair bit of unrest where XRP is concerned. Mr. Ripple sees this as a mere continuation of the sideways trading momentum, which has been in place for quite some time. It would appear there is still some minor upward momentum in place when zooming out on the chart, although it can easily turn into a bearish trend if no positive changes are noted.
刺さった??

刺さった??

逃げられてるの??

XRP go to the Galaxy🚀🚀🚀#XRP #リップル #仮想通貨 pic.twitter.com/BsxlowF3O2

— Mr.Ripple🚀🚀@金のがちょまる🦆🦆 (@MrBitcoin17) March 18, 2019
Pinca is growing concerned over how XRP is going up so slowly, and even fails to note any real gains at this time. Claiming this is another sign of market manipulation is a stretch too far, though. The "manipulation" word is thrown quite a lot of this industry, even though it hardly ever seems to apply. As such, it seems XRP is merely following Bitcoin's trend, which is to be expected.
sbivc_official #XRP up the least again. What the hell is wrong with this market! One guess and it starts with the letter, manipulation! 😂

— pinca. (just unfoll don't mute or block) (@jikeqiong) March 18, 2019
For those users who look at the current price chart, it quickly becomes apparent there may not be too much of an XRP uptrend in the foreseeable future. XRPilkington looks at the four-hour chart and expects further bearish momentum to drive the price down to $0.31. That should, in theory, be the final push down prior to bouncing back strongly, although no official price target has been shared with the rest of the world.
Currently in a short targetting the $0.31c line.

This is #xrp on the 4H.

One last push down before the explosion up @cryptoWZRD_ is calling? pic.twitter.com/wHN3AAjR9v

— XRPilkington (@XRPilkington) March 18, 2019
All of the market signs look rather bearish where XRP is concerned. Not too many traders should be surprised by this, as this situation will not change if Bitcoin turns bullish again. Even when that happens, it seems rather likely the XRP/BTC ratio will remain under pressure for quite some time to come. There is some intriguing market momentum to look forward to, but it might not be too pretty when it materializes.
---
Disclaimer: This is not trading or investment advice. The above article is for entertainment and education purposes only. Please do your own research before purchasing or investing into any cryptocurrency.
Image(s): Shutterstock.com