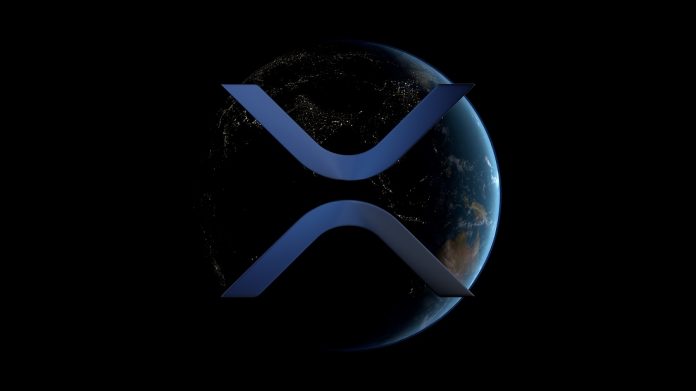 Whereas most of the top cryptocurrency, token, and asset markets are noting major gains right now, it would appear XRP is a bit behind the curve. Not because it isn't noting any gains, but its deficit in BTC value is slowly eroding some of the USD-based XRP price gains. As such, there is still an uptrend to speak of, albeit traders are not too happy about the XRP/BTC ratio, for obvious reasons.
XRP Price Momentum Offers a bit of Both
For those traders and enthusiasts who look at the bigger picture, it becomes apparent XRP's price trend is not entirely abnormal. Most of the non-Bitcoin markets note strong USD gains, yet lose value over Bitcoin itself. Although some markets have smaller BTC-based losses compared to others, it would appear XRP is a bit of a different creature. It is one of the few markets whose BTC-based losses are bigger than the USD-based gains.
To put this in perspective, the XRP price has gained 6.5% to bring the value to $0.332242. However, in XRP/BTC terms, it seems a 7.75% loss has materialized over the past 24 hours. It has to be said how XRP has been in a downward spiral where this ratio is concerned, but this level of downtrend is rather worrisome. It is also the first time in a whole one XRP is valued at less than 7,000 Satoshi. This is not something most traders will be happy with.
Despite this slightly worrisome trend, it would appear the community isn't overly concerned at this point. Matt Humphrey is quite pleased with the current gains in USD value, as it marks one of the bigger movements in quite some time. However, there is always a chance things will turn around, either for better or worse, in the very near future. As far as XRP is concerned, it seems the uptrend can be resumed, although the losses over Bitcoin will not be negated so quickly.
👨‍💻 #xrp has seen it's most movement in a while. That #marketcap 📊 pushing up & over $160 Billion. Like I have said before, this is certainly the preperation of the #bullrun 🐃 We still… https://t.co/aqUEW35s6M

— Matt Humphrey (@mattinvests) April 2, 2019
Hamza, on the other hand, simply likes to support XRP because this user expects big things from this particular ecosystem. The interesting aspect is how this user also doesn't own a significant amount of XRP either, which is a bit different from most XRP "shills" to be found on the internet these days. It almost seems as if anyone who supports a specific cryptocurrency, token, or asset has to be a bag holder, even though that is far from the case.
I'm supporting #xrp without having any significant amount of it.
I guess people can spot the good things and join the right cause even if they don't profit of it directly#xrpthestandard#XRPCommunity#0doubt

— Hamza (@Ibn_Abdelaziz) April 2, 2019
Nico, who likes to take a closer look at the current market trends, is quite pleased with how XRP is evolving. Not in terms of XRP/BTC, although this current low value may very well present an interesting buying opportunity to look into. After all, it has been a while since XRP dropped below 7,000 Satoshi. It remains to be seen if the market can recover, though, as that may prove difficult as long as Bitcoin remains as bullish as it is today.
$XRP Reached support zone after the BTC pump… Look at RSI levels, almost ATL values in binance… It could be wise to pick some here with an eye stick to how market evolves from here… #XRP pic.twitter.com/8m9dF2Ifxk

— Nico (@CryptoNTez) April 2, 2019
When looking at the bigger picture, it is evident the Bitcoin uptrend is causing all alternative markets to lose value in BTC terms. As long as those losses do not override any USD-based gains, there is nothing to be overly concerned about. In the case of XRP, the current downtrend is somewhat problematic, but it seems unlikely the USD value will go in the red anytime soon. How high it can go, is difficult to predict, as $0.33 needs to be turned into a support level first.
---
Disclaimer: This is not trading or investment advice. The above article is for entertainment and education purposes only. Please do your own research before purchasing or investing into any cryptocurrency.
Image(s): Shutterstock.com