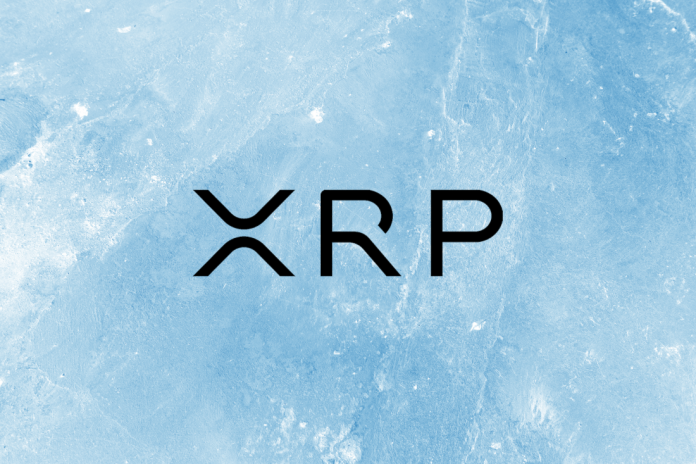 As the week rolls along, the overall cryptocurrency and digital asset market momentum seems to be picking up a bit. Yesterday evening showed some positive trends which are being continued during the early hours of today. For XRP, its value is holding its own quite well in both USD and BTC value alike. There is even a minor gain to push the price slightly higher.
XRP Price Increase Continues
No one should expect any major changes affecting the cryptocurrency and digital asset markets right now. There hasn't been any prolonged positive activity throughout 2018 and it seems 2019 won't be much better. Even so, the first major dip of the new year has been overcome without too many problems, albeit the uptrend is slow going, for now.
As far as XRP is concerned, the uptrend is slow and steady. With a 2.77% increase in USD value, the XRP price has risen to the $0.334 level once again. On the other side of the spectrum, there is a minor offset in XRP/BTC following a 0.5% drop. For the time being, the digital asset is still valued at over 9,000 Satoshi, which has proven to be an important level for this asset over the past few weeks.
On social media, there are still some concerns over the recently announced XRP Classic project. That is only normal, as this appears to be a copy of the well-known digital asset by name, yet its use cases are very different at this stage. Andrew is trying to promote the use of XRP Classic, although users are still advised to exercise extreme caution when approaching this particular currency.
Please support my cryptocurrency #xrpclassic
We will soon be at 2usd in price.#XRPCOMMUNITYhttps://t.co/ICFHa6JVsk

— Andrew🚀🚀🚀⏳ (@AndrewTPCB) January 12, 2019
Rachel Lee, a loyal supporter of XRP, is not necessarily amused by how the same "news" is being rehashed. While there is a correlation between Ripple and XRP, the company itself is just one of the many entities using this particular ledger for its specific purposes. As such, the real news, as far as the asset is concerned, should be about XRP itself, rather than Ripple, in her opinion.
Theres too much old news being recycled because everyone is just focused on #Ripple. Ripple is just 1 company using d #XRP ledger. Broaden d searches to other companies who are using blockchains & you'll find the use cases are endless.

We're here for #XRPthestandard, not Ripple

— Rachel Lee (@LeeR912) January 15, 2019
There are still people who genuinely believe there is a chance one XRP will be worth $50 at some point. Depending on how one wants to look at the current situation, it is not entirely impossible by any means, but it might not necessarily happen this year either. As the asset is being used on a more regular basis, its value may continue to increase. Reaching $50 is still quite a stretch, though.
When we hit $50 this year, how many are gonna see their #XRP

What if it stays between $40 and $50 for a few years, will u still hold?

— The_real_block_x (@block_real) January 15, 2019
All things considered, it would appear XRP is in a good place right now. There is some solid market momentum, new use cases are being identified, and the overall focus on this asset continues to increase. While it may not impact the price all that much right now, that shouldn't necessarily be of big concern to long-term holders and investors. XRP Also remains ahead of Ethereum in market cap, although that situation may come to change fairly soon.
---
Disclaimer: This is not trading or investment advice. The above article is for entertainment and education purposes only. Please do your own research before purchasing or investing into any cryptocurrency.
Image(s): Shutterstock.com