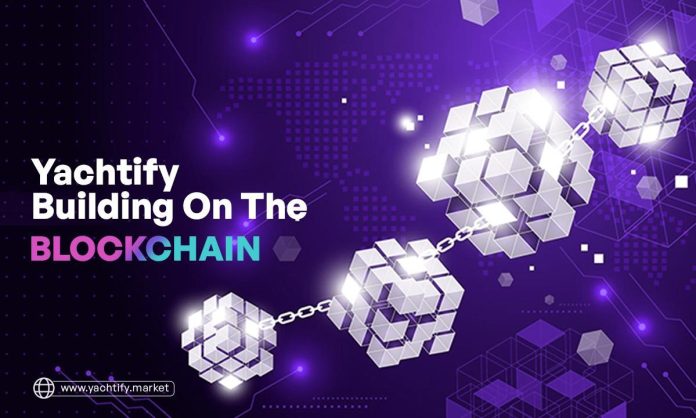 With thousands of projects being available across the broader Web3 space, investors and traders are consistently looking out for the next major altcoin that can see a high level of success and provide them with solid returns. Those who initially trusted the growth of the Bitcoin (BTC) cryptocurrency and made an initial investment have seen enormous returns. 
Now, new presale-stage projects have become a huge point of appeal, and one specifically stood out among investors recently. Today, we will go over Yachtify to see why analysts predict a 40x growth.
Bitcoin (BTC) Sees Higher Momentum After Collapse of Banks 
The failure of specific U.S. banks, such as the failure of First Republic that occurred throughout the past week, has inspired investors to turn towards the Web3 space.
Moreover, equities also saw a decrease in their overall value and appeal.
Since Bitcoin (BTC) is the largest cryptocurrency in regards to market capitalization, investors and traders typically turn to it at the point in time when they want to make investments in the Web3 space.
As for the value of Bitcoin (BTC), as of May 5, 2023, it traded at $29,118.07. In the last 30 days, Bitcoin (BTC) saw an increase of 3.4%. In the last seven days, Bitcoin (BTC) has been down by 1.2% as well. What this means is that the future value of the crypto is uncertain, and its price increases are not as significant as it is with other altcoins. Due to this, many are eyeing presale-stage projects. 
Yachtify (YCHT) To Change The Way Investors See Yachts and Boats 
Yachtify will be a platform that can enable anyone the opportunity to get into the process of making alternative investments within boats and yachts. Specifically, anyone can utilize Yachtify to make passive income by getting fractional ownership over the asset classes that are being rented out.
What this means is that, on top of Yachtify, a non-fungible token (NFT) gets minted and then fractionalized, which represents a real-world yacht. Then, the investors on the Yachtify platform can choose how much they want to invest in the NFT. This can be 10%, 20%, 50%, or whatever amount they are comfortable with.
Then, when this yacht gets rented out and generates income, the investors will get a percentage of the amount earned based on the percentage of ownership they have in the NFT.
What this means is that anyone can create passive income by simply making investments on top of Yachtify and by owning the YCHT tokens.
Diversifying Your Cryptocurrency Portfolio
While Bitcoin (BTC) is kicking back up in regard to its value, its growth has been stagnating. 
As such, many investors have been eyeing the presale of Yachtify, where the YCHT token is offered at just $0.10 at stage one.
Analysts predict that the value of YCHT can climb by 40x in the upcoming months. The platform has already been audited by SolidProof, and its liquidity will be locked for life, providing an additional level of security for investors. 
Find out more about the presale:
Website: https://yachtify.market/
Presale: https://buy.yachtify.market/login
Twitter: https://twitter.com/yachtify_market
Telegram: https://t.me/yachtify
Disclosure: This is a sponsored press release. Please do your research before buying any cryptocurrency or investing in any projects. Read the full disclosure here.