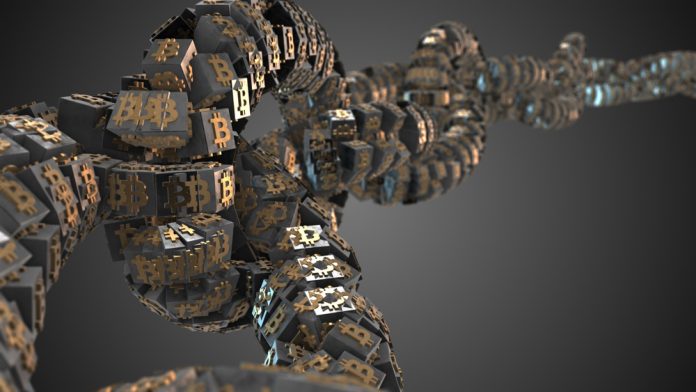 Every year, 20 individuals get the prestigious opportunity to have their dreams supported by the Thiel Foundation, a nonprofit organization founded by PayPal co-founder and renowned entrepreneur Peter Thiel. The winners are recognized for their courage to pursue their dreams and receive $100,000 for their companies. They also get mentorship from the Thiel Foundation's network which includes industry leaders, tech startup founders, investors, and scientists. And in the 2018 class of Thiel Fellows which was announced on June 22, four represented blockchain startups.
Representing Blockchain
One of the winners is Daniel Ternyak, the chief technology officer at MyCrypto. The startup develops a free and open-source client-side interface which makes it possible for its clients to interact with blockchains while retaining full control of their keys. MyCrypto was launched in 2015 and focuses on generating Ether wallets and handling ERC20 tokens.
Robert Habermeier, the co-founder of Polkadot, was another winner. Polkadot is a blockchain startup that seeks to facilitate the development of Web3, a completely decentralized web which connects both private and public blockchains. It facilitates the exchange of information between blockchains via the Polkadot relay chain.
The other winners were Axel Ericsson, the co-founder of Vest, a startup that builds software that lets users earn interest on their crypto holdings, and Apana Krishnan, the CEO of Mechanisms Labs, an open-source research lab that develops solutions for blockchain's most pressing problems.
The Thiel Fellowship was founded in 2011 by Peter Thiel, an entrepreneur whose startups have gone on to achieve great success. He co-founded PayPal in 1999 and served as its CEO until it was acquired by eBay in 2002. He also founded Palantir Technologies, a big data analysis company which is now valued at over $20 billion. The fellowship has gone on to support outstanding individuals who collectively have established companies that are valued at over $3 billion. The most renowned Thiel fellow to date is Vitalik Buterin, the founder of Ethereum and one of the most influential names in the blockchain industry.
Thiel is a crypto enthusiast, and he believes that Bitcoin will become the "online equivalent of gold." In a speech at the Economic Club of New York in March, he expressed his confidence that Bitcoin would ultimately trounce all other cryptos due to its large volume and dominance. Even though other cryptos may have more advanced features such as Ethereum, which has smart contracts, and Ripple, whose blockchain is extremely fast, Bitcoin is likely to outlast them and become the crypto king. However, Bitcoin will become more of a store of value than a transactional currency, according to Thiel, who was one of the earliest investors in Facebook. Comparing Bitcoin and Ethereum, he said:
"Gold continues to be gold because it's the main asset class. Maybe it could be replaced by silver, but it doesn't seem to be happening.
Through his venture capital firm, Founders Fund, Thiel has also invested in crypto startups. One of them is Tagomi Systems, a startup which serves as a broker-dealer for bulk bitcoin trading orders and whose services are targeted at high-value clients. The details of that investment have not been revealed, but one of the partners at the Founders Fund, Napoleon Ta, took up a position on the startup's board of directors. The Founders Fund was also reported to have invested in Bitcoin as far back as mid-2017, making the investments through several of its funds. While the details of those purchases were also unclear, the fund reportedly made hundreds of millions of dollars after the price of Bitcoin soared at the end of last year.
Image(s): Shutterstock.com