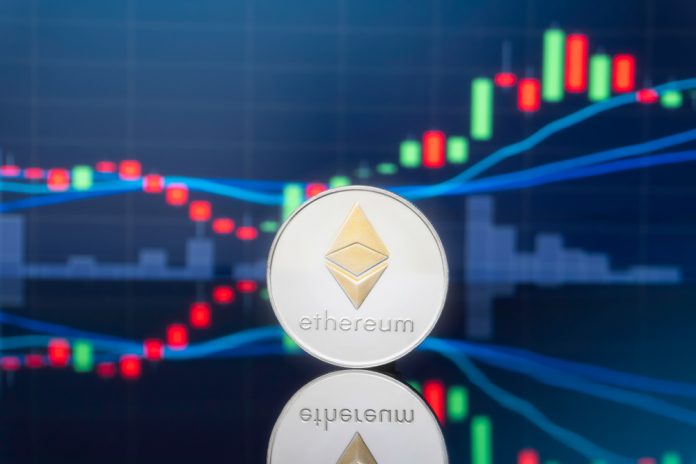 Cryptocurrency enthusiasts and speculators will agree things are not looking great. The situation is especially dire for Ethereum, as its value continues to plummet at an alarming rate. The following three Ethereum price charts show there will be more pain prior to any upward momentum. Even so, there will seemingly be an uptrend eventually, albeit a timeline is very difficult to predict.
#3 The Double-Wedge Chart
#0001. ETHUSD. Long. 2 wedges. by BoTo on TradingView.com
Technical analysis tends to make cryptocurrency market movements a lot more interesting in many different ways. According to this chart by BoTo, the Ethereum price is bound to undergo a rebound in the USD department over the next few months. However, he also seems confident there is a good chance the Ethereum price will go a slow as $142 prior to any positive momentum materializing.
As such, both $176 and $142 are identified as key buying points for Ethereum between now and late December 2018. Given the current battering of the Ethereum price, such a strong downtrend is not entirely surprising either. If the predicted levels hold, a rebound to $428 or $838 is possible as well. It is evident these predictions will need to be taken with a grain of salt, as these markets remain unpredictable first and foremost.
#2 The Crunchtime Chart
ETH 'Piercing' the 5 Month Channel by oh92 on TradingView.com
Based on the findings by trader Oh92, the coming hours and days will be quite crucial for the Ethereum price. Given the Ethereum price downtrend over the past few months, one has to wonder how the momentum will evolve in the coming weeks. This short-term trend shows the negative pressure on Ethereum has been an ongoing trendline channel for the past five months.
Should the Ethereum price drop below $195, a further decline to $150 is not out of the question. This is quite similar to the prediction above this one. An Ethereum price reversal is not out of the question either, albeit it will mainly depend on how the price evolves as part of this trendline. The bearish pressure on ETH will not relent anytime soon, and no long-term positive changes are to be expected for the foreseeable future.
#1 ABCD Pattern With Potential
ETHUSD ABCD pattern -> LONG by Trader-looser on TradingView.com
Various different factors can be used to identify the current Ethereum price momentum. The ABCD pattern outlined by Trader-looser is quite interesting. He is also one of the very few traders who predict a long-term chance for Ethereum which is more positive than negative. According to this trader, the Ethereum sell pressure is bordering exhaustion and should lead to an automatic reversal in the coming weeks.
Even so, the Ethereum price level of $197 will be quite crucial for this particular altcoin. It seems that particular price point is crucial in all of these three price predictions, yet the outcome of hitting that level can be very different. According to this chart, a bounce back to either $681 or even $838 later this year is very likely. Ethereum price watchers can only hope that is the case.
Image(s): Shutterstock.com