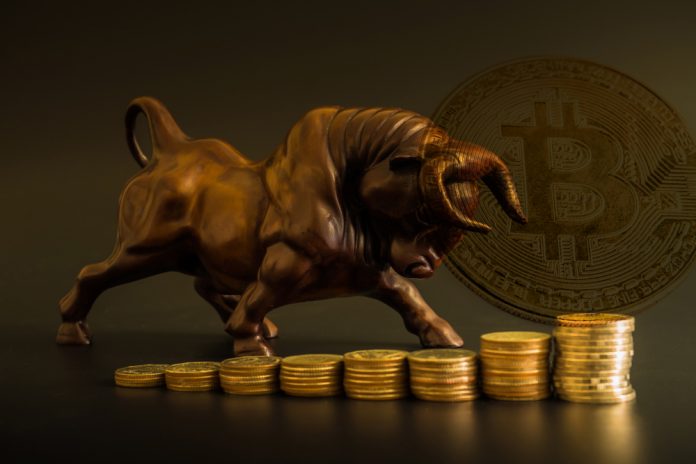 Now that the Bitcoin price has gone on an absolute tear, it will be interesting to see how all other markets evolve accordingly. So far, it seems things are heavily in favor of the world's leading cryptocurrency, as alternative markets struggle to keep up. Some even lost tremendous value, which hardly makes any sense given Bitcoin's current spree. The bigger question is what will happen next, albeit it seems the coming days will offer more of the same. 
Bitcoin Dominance Index Keeps Climbing
When looking across the cryptocurrency as a whole, there are a few key statistics to keep an eye on at all times. One of those statistics is the Bitcoin Dominance Index, which depicts the importance of all other markets combined versus the world's leading cryptocurrency. For quite some time now, the BDI has been well above 50%, and it now seems that push will continue for some time to come. With the current BDI at a neat 62%, it is evident the money is pouring into BTC first and foremost, whereas the other markets are seemingly less important to speculators.
One has to keep in mind this statistic is never a go-to indicator for what the future may hold in this industry. Bitcoin has always been the dominant currency in this industry, which is only normal. Now that its market cap has surpassed $226bn and it is nearly $200bn ahead of #2 Ethereum, the battle lines between different markets have been drawn in an indisputable manner.  During the last bull run, the altcoins benefited tremendously from Bitcoin's run, but it seems things are a bit different in 2019. 
Massive Trading Volume Detected
To ensure this uptrend is even remotely viable, there needs to be sufficient cryptocurrency trading volume. It seems things are in order in that regard, as the daily trading volume has hovered near the $100bn mark all week. This is quite a step up from several months ago, when it seemed as if the industry lost all traction and prices would continue to collapse as a result. A lot has changed since then, albeit there are still some potential correction waves ahead for all of these markets. 
Contrary to what the BDI might indicate, the majority of this trading volume doesn't belong to just BTC. While it is still the most liquid market of them all, Tether is not that far behind. Ethereum is the final of the three markets generating over $10bn in daily trades, which is rather interesting to keep an eye on.  For the time being, it remains a bit unclear how long this trend can be supported, but none of the markets seem to be showing signs of slowing down just yet. 
Most Altcoins are Struggling a bit
Albeit it has been touched upon before, the altcoin markets are not necessarily following the same path as the world's leading cryptocurrency. Although most of them note gains in the past few days, there are plenty of signs of weakness along the way as well. Monero is an interesting example in this regard, as it lost over 7.5% today despite there being no real reason for such a downtrend. Other markets feeling the pressure include Litecoin, EOS, Tron, Stellar, ZCash, and Tezos. A very peculiar turn of events under these circumstances. 
On the other side of the spectrum, there are a few markets which continue to push ahead regardless. NEO, Ontology, Maker, and especially Qtum are making a very strong case for the so-called "altcoin season". The coming days may offer some rather surprising changes in this regard, albeit it remains to be seen how all of the markets will evolve exactly. As long as Bitcoin doesn't collapse to $9,000 or less again, there may be more of the same ahead for quite some time to come. 
---
Disclaimer: This is not trading or investment advice. The above article is for entertainment and education purposes only. Please do your own research before purchasing or investing into any cryptocurrency or digital currency.
Image(s): Shutterstock.com