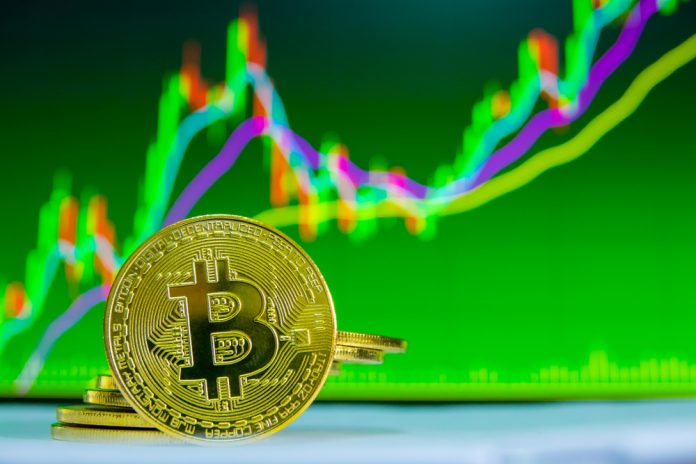 The euphoric season is back with a bang. Bitcoin is sailing, setting new records and giving the industry hope that the dark times are behind us now. The currency is trading at $12,365, gaining $1,400 in the past 24 hours, an incredible 11 percent gain. The trading volume is also soaring at over $32 billion. And what's better, experts predict that the price rally is far from done. 
Bitcoin peaked at $12,867 just hours ago at the back of renewed momentum, coming just shy of hitting the $13,000 mark. The last time the digital currency hit this level was way back in January 2018, some 15 months ago. In June alone, the currency is up 40 percent and up over $3,600 in the past week.
BitMEX continues to contribute the highest trading volume at $9.6 billion. Binance also hit the $1 billion mark, registering $1.1 billion in 24-hour trading volume. As we reported yesterday, a majority of the trading volume has been determined to be from institutional investors.
And as bitcoin keeps defying all odds, the industry is still trying to figure what sparked the rally. The most popular theory has been Facebook's Libra project. And according to a report by one crypto firm, it just could be. However, it's not in the way you think.
Running from Libra to Bitcoin
Cryptos have received more attention thanks to the Libra project, that's not in doubt. However, the attention to Libra may have had a different effect from what many seem to think.
In a recent report, crypto firm SFOX stated:
It's also possible that concerns over Facebook's track record with privacy, ironically, may be leading people to be materially more interested in BTC — a cryptocurrency outside of any company's control — than in Facebook's in-house cryptocurrency. Major news that intrinsically demonstrates the need for a decentralized, censorship-resistant currency — such as India's renewed efforts to ban cryptocurrency — can reinforce the fundamentals of coins like BTC in the eyes of the market.
And for those that think this is just another bubble like the one in 2017, SFOX disputes. The crypto liquidity provider believes that there are major differences. One of them is that in 2017, FOMO was the only visible catalyst for the rise. Not this time.
"In sum, while both the 2017 and 2019 crypto rallies were swift and no doubt influenced by trading psychology factors like FOMO, the data indicate that crypto is markedly more mature now than it was a year and a half ago — and that maturity may suggest that this rally is more fundamentals-driven than the last one was.
Regulatory Clarity
Recent moves by authorities around the world to regulate cryptos has also had a positive push on cryptos. Ana Bencic, the founder and CEO of NextHash, a professional digital assets trading platform, believes that this is one factor that is overlooked. She told The Independent:
Positive legislation is being passed in countries that include Malta, Dubai and France. This legislation demonstrates the level of awareness and appreciation of bitcoin and other cryptocurrencies by the public and with legal recognition comes a growing number of traditional investors who purchase bitcoin as a way to diversify their assets and reduce risk.
Image(s): Shutterstock.com