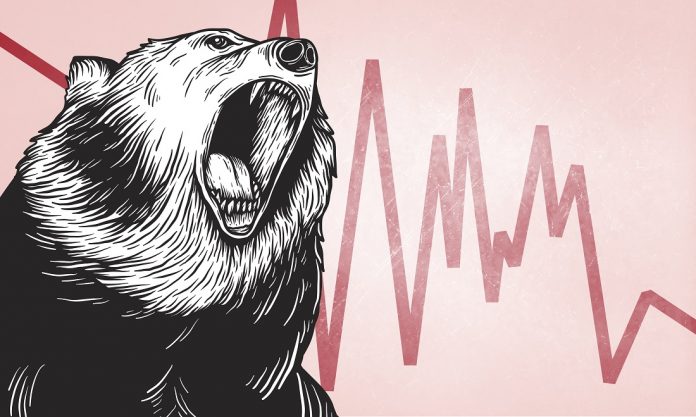 Bitcoin has not had the best of runs throughout 2018. Especially when compared to late 2017, this year is rather disappointing so far. Things can still turn around in the financial quarter of 2018, yet the bearish Bitcoin price predictions are stacking up. The following three examples show how things can deteriorate further in the coming weeks.
#3 Weak Volume is Usually Bearish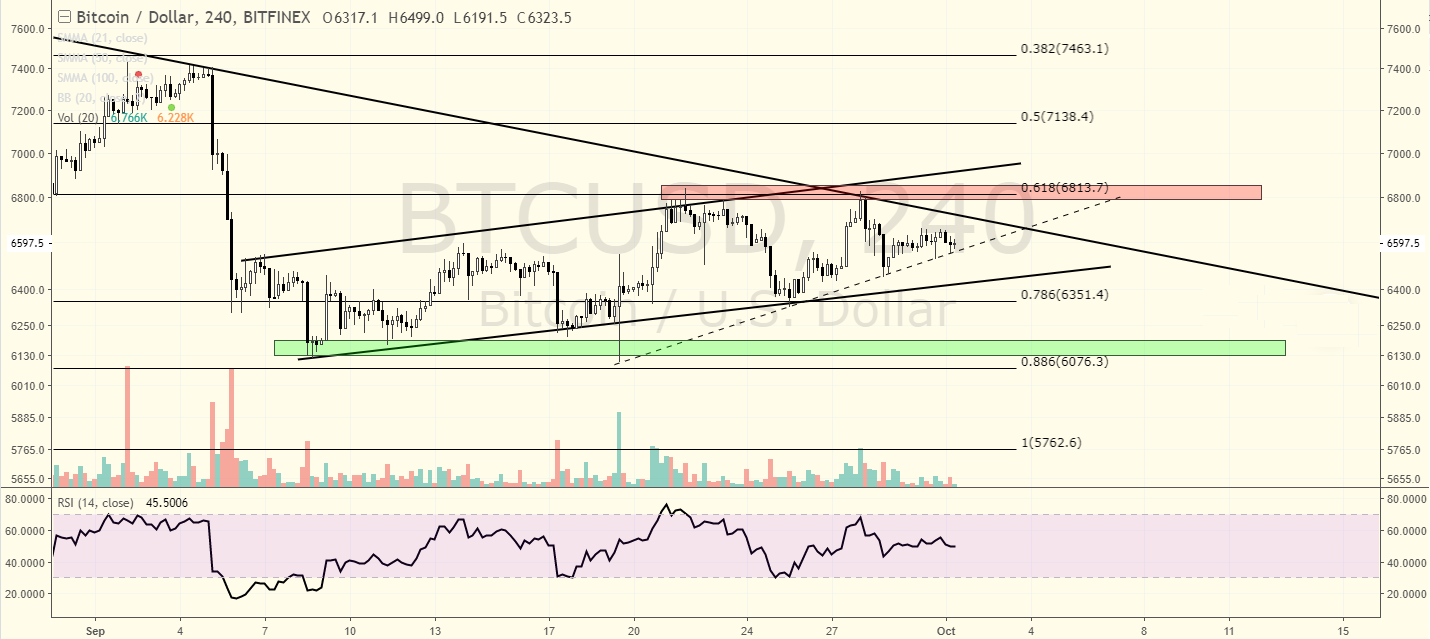 The thorough analysis shared by Jacboncanfield shows there are plenty of factors to take into account when looking at Bitcoin from the technical analysis side. Numerous indicators and patterns appear to overlap at this point, although none of them look overly promising. The rising wedge within a bear flag is a key level and indicates the Bitcoin price might very well trickle down to $6,000 again in the coming days.
Combined with the rather weak volume Bitcoin is generating right now will usually result in testing current support levels. Although breaking $6,100 will be challenging, if it fails to hold, a drop to $5,750 is very likely. Even though this trader is still bullish on the long-term, the coming weeks might not offer the relief so many traders are actively looking for
#2 Falling Wedge is Still in Play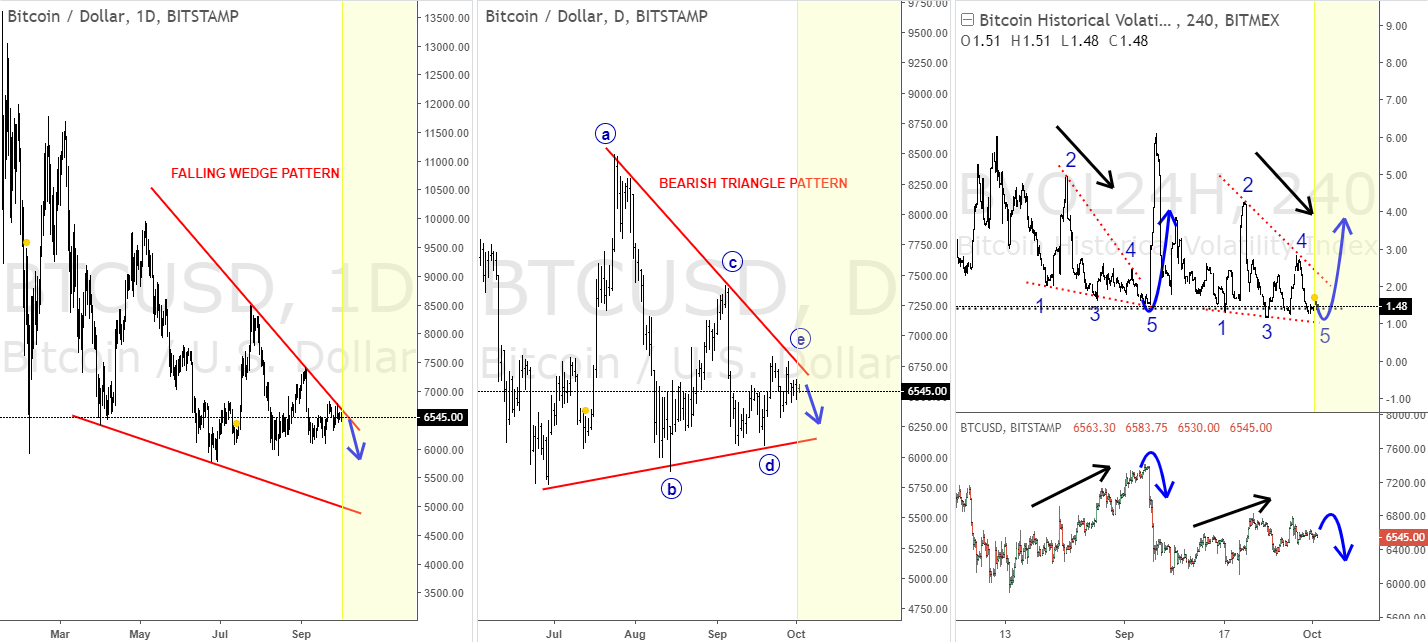 Despite some hopeful jumps in the past few weeks, it would appear the bearish pressure on Bitcoin has never even relented in the first place. Ew-Forecast seems to echo this sentiment, as he expects the Bitcoin price to go down even further from this point, prior to seeing another healthy nudge in the coming weeks.
If that jump were to occur, a small push to $7,000 is not out of the question. Remaining near that level, however, is a different matter altogether, as there is a very real chance the Bitcoin price will go as low as $6,250 in the coming days. As is always the case, making any accurate predictions when it comes to Bitcoin or any other cryptocurrency is very difficult.
#1 Short it All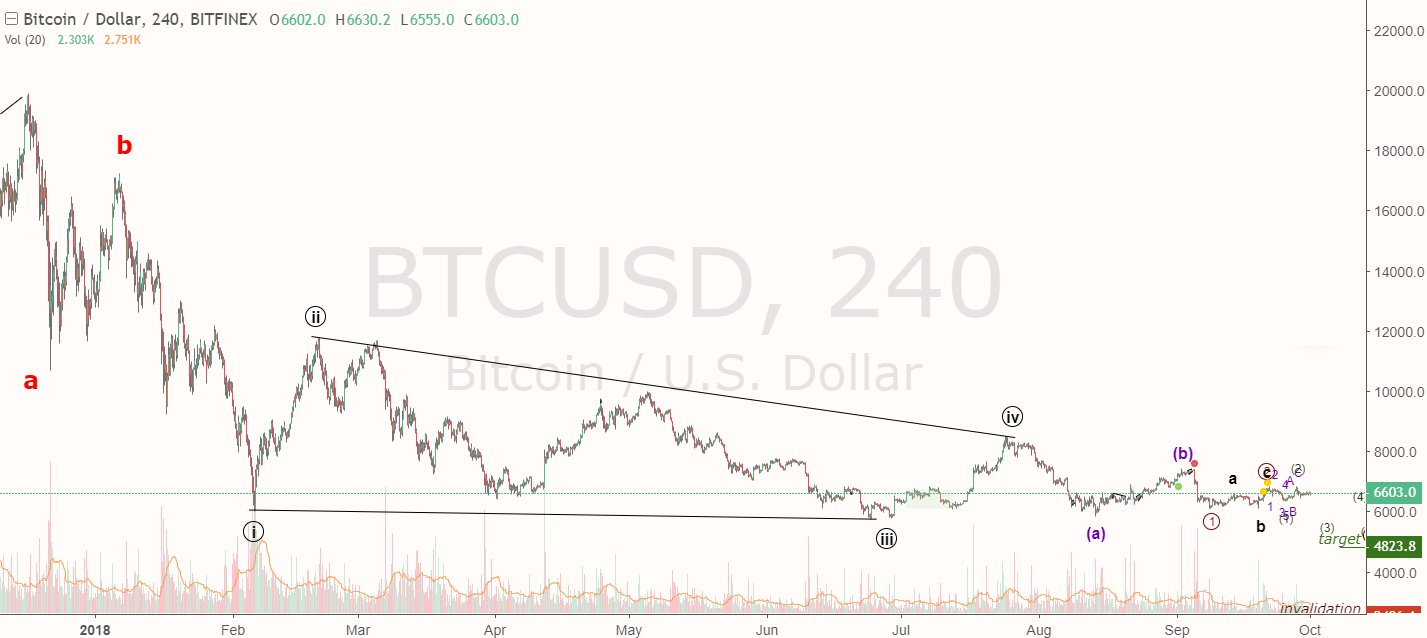 It is only normal a lot of people are getting fed up with the Bitcoin price trend and want to short the world's leading cryptocurrency beyond belief. For trader FrankDeadley, it is unclear if this is a chart posted out of sheer desire to see Bitcoin fall further or based on fundamentals which are effectively possible to achieve moving forward.
This long-term bearish trend will eventually culminate in a push to $14,000 again, according to Frank, but there is a very real chance there needs to be a dip to $5,400 first and foremost. Frank acknowledges there will be several steps along the way, although the lowest point should be near the $5,200 mark.
Image(s): Shutterstock.com