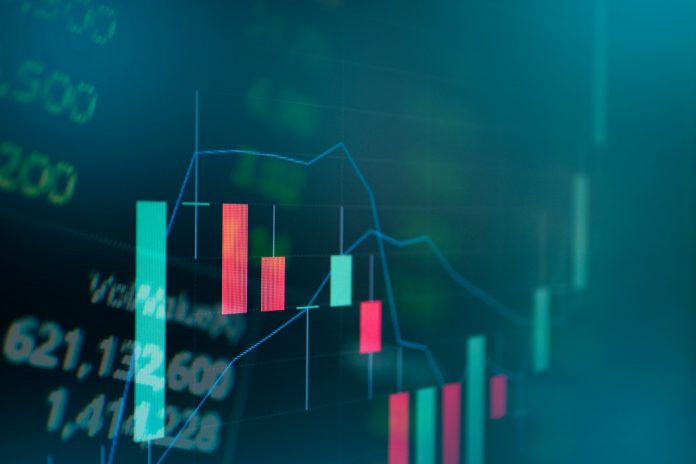 When it comes to making accurate cryptocurrency price predictions, it is more of a guessing game. These markets seem to have a mind of their own at times, which makes technical analysis often only partially useful. Even so, there are some interesting short-term Litecoin price predictions worth taking into consideration.
Breaking the Downward Channel
Thrust from wave 4 triangle complete by teiseman on TradingView.com
Yesterday's price gains have put an interesting spin on the cryptocurrency markets as a whole. In the case of the Litecoin price, it has become apparent there has been plenty of downward pressure throughout November of 2018. With the price dropping from $58 all the way to just above $27, a very worrisome trend was created in fairly quick succession.
According to a chart posted by Teiseman, this is the beginning of a major reversal. Although the Litecoin price has hit $2 already, the big question is whether or not any real uptrend can be sustained. To speak of an actual uptrend, one LTC needs to surpass the value of $40 in the coming days and weeks. Failure to do so may lead to even further downward pressure, which can lead to a drop below $26 in quick succession.
The One-day Chart Gamble
LTCUSD – 1D Chart Analysis by ReadBTC on TradingView.com
For those traders who have an extremely short-term vision, a one-day chart will undoubtedly tell some interesting tales. For the Litecoin price, the $34 is considered a pivot point, according to the chart provided by ReadBTC. At the same time, this particular chart also identifies two possible Litecoin price scenarios which can play out in the coming days.
The first option is how there will be a test of the resistance level at $39. So far, Litecoin has not come close to hitting that level yet, although things can always change. The second option is how Litecoin will drop back to the support level, which sits at $24.7. Such a steep drop would require all other markets to collapse as well. While that is not fun, it is far from impossible, given what has happened throughout 2018 so far.
The Eventual Push to $1,500
Litecoin – mega wave count by C8H10N4O2 on TradingView.com
Although the chart posted by C8H10N402 is not necessarily short-term by any means, there are some upcoming developments which will determine the future for the Litecoin price. It is evident the $35 level will play a key role in this department. Failure to remain above this level can easily cause a drop to $16 in the next few days.
Although this trader firmly believes such a downtrend will happen, there is also a good chance the Litecoin price will hit $1,500 in the coming two years. While the current short-term price movements may seem insignificant in this regard, there is a good reason to pay attention. Should the Litecoin value remain below $35 for the next week or so, this entire chart can easily be invalidated.
---
Disclaimer: This is not trading or investment advice. The above article is for entertainment and education purposes only. Please do your own research before purchasing or investing into any cryptocurrency.
Image(s): Shutterstock.com