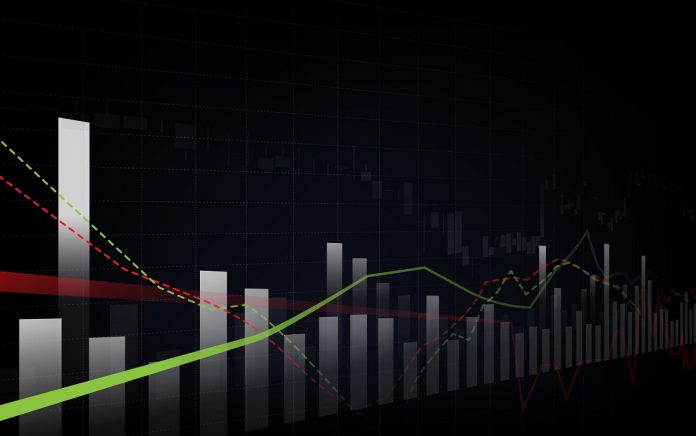 When it comes to cryptocurrency prices, it is a bit unclear what the future will hold for most of the altcoins. EOS is in a bit of an awkward position, even though the altcoin was met with a ton of hype earlier this year. That trend has calmed down quite a bit, although the current short-term price predictions still look somewhat promising first and foremost.
The Potential EOS Reversal
EOS potential reversal at current levels by KamilStasiak on TradingView.com
After what can only be described as a brutal price decline, the value of EOS has come a long way since its peak at just over $22. At today's prices, the current struggles to return to the $3.5 level, although today's uptrend seems to be moving things along nicely. Such a sudden gain can easily be wiped out, though, primarily because there is no stable floor for any cryptocurrency as of right now.  
The chart outlined by KamilStasiak seems to indicate the EOS price may continue to move up in the near future. An imminent bounce to $4.637 would not even be out of the question, although that may not necessarily materialize in the coming days. If the $3.3 level is surpassed and maintained, a bullish trend may start to kick in. Failure to do so could see the value drop as low as $2.27.
Continuing the Overall Bearish Trend
EOS current movements by AlekseyMarkonov on TradingView.com
One could easily argue the EOS price will continue to decline over the coming days and weeks. When looking at the price chart for 2018, it has become more than apparent the bleeding is very severe. This is also illustrated by AlekseyMarkonov, who has put together an interesting overview of how all previous EOS price uptrends failed to be sustained for more than a few days in a row.
Given the very small gain noted today, it seems plausible to assume the EOS value will not turn bullish immediately. Instead, a slow but steady bleed seems to be the more logical outcome, although it is a bit unclear how low the price will go. If $3.05 can be sustained, there is no reason for concern. Right now, it seems that may prove to be a rather tough challenge first and foremost.
A Brief Bounce Without Clear Direction
EOS – Bounce by aliamey on TradingView.com
According to trader Aliamey, the EOS price will see a brief bounce in the next few days. While that is certainly possible, the altcoin needs sufficient trading volume to sustain an uptrend, which is not necessarily happening as of right now. The bounce could go as high as $3.26, according to this particular chart, but that will probably be it for the time being.
Unlike other cryptocurrency and digital assets, EOS does not seem to have any real direction as of right now. The sentiment is relatively neutral, which would confirm the market can swing in either direction moving forward. For now, the bullish divergence some speculators hint at has not materialized in a meaningful manner. It may be able to go up following Bitcoin's momentum, though.
---
Disclaimer: This is not trading or investment advice. The above article is for entertainment and education purposes only. Please do your own research before purchasing or investing into any cryptocurrency.
Image(s): Shutterstock.com