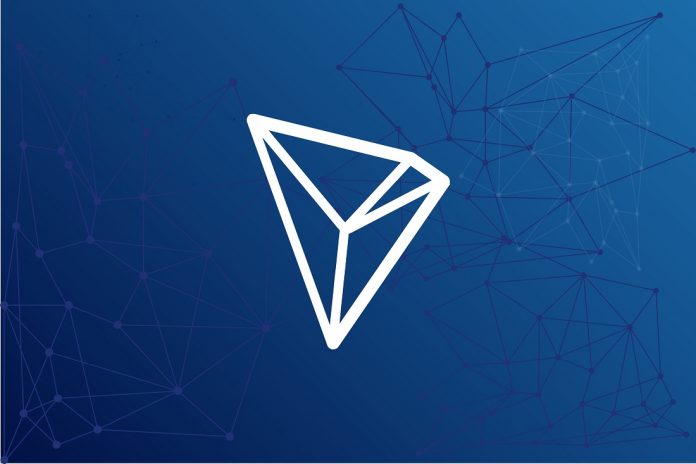 When it comes to the different cryptocurrencies on the market today, predicting the next market trend is virtually impossible. That doesn't keep speculators from sharing short-term price predictions on a regular basis. It seems there are some high expectations for Tron's price for the coming week. However, that doesn't mean now is a bad time to short TRX either, as bearish pressure still looms overhead in the cryptocurrency industry.
3 Tron Price Predictions:
A Bullish Butterfly Pattern
TRXUSD Bullish Butterfly and TL Breakout by itradeandwin on TradingView.com
When looking at Tron price charts with technical indicators, interesting patterns tend to emerge. In the case of Itradenadwin, he predicts there is currently a bullish butterfly pattern forming on the TRX chart. The first major level to reach is the $0.021 level, which would be rather difficult to achieve given the current market circumstances.
At the same time, the price per TRX currently on the market is already lower compared to the lowest point predicted by this user. As such, one has to adjust the expectations of a bullish pattern, although there is still a good chance Tron can rise to $0.018 in the coming days. It will not be an easy battle by any means, but there is some positive momentum brewing as of right now.
A Push to $0.0145 is Possible
TRXBTC can we see TRX at 0.007 $ by sniper12453 on TradingView.com
Given all of the current Tron price momentum, it is evident the weekend's market dip has messed up a few predictions in a major way. The chart outlined by sniper12453 shows the value per TRX was supposed to drop to $0.01 and lower in relatively quick succession. So far, that has not happened yet, as the predicted drop to $0.0085 hasn't materialized over the weekend.
As such, the longer-term push toward $0.145 is still in play, primarily because the current value per TRX sits at $0.012. Whether or not the $0.0145 level will prove to be a major level of resistance, is difficult to predict. All altcoins are still on shaky legs right now, thus it seems likely the markets can fluctuate in either direction for quite some time to come.
Keep on Shorting for Now
Easy money. let it drop give me more red 🙂 TRX by InJayWeTrust on TradingView.com
While no one will deny it is a lot more appealing to short Bitcoin and altcoins right now, it remains a bit unclear how this will affect the future Tron price as a whole. InJayWeTrust would love to see more bearish pressure materialize in the coming hours and days. His current prediction seems to indicate the overall downtrend will remain in place, which would nullify all other predictions above.
Interestingly enough, it seems this price prediction is merely designed to accumulate more cheap TRX first and foremost. While that is not uncommon among altcoin traders, this also means this particular price chart shouldn't necessarily be taken to heart at this stage. That doesn't mean the vision will not come true, though, but it certainly puts things in a slightly different spotlight.
---
Disclaimer: This is not trading or investment advice. The above article is for entertainment and education purposes only. Please do your own research before purchasing or investing into any cryptocurrency.
Image(s): Shutterstock.com