What is TRON you may ask? Well, in short it aims to become the decentralized and free global digital content entertainment system replacing the current internet. This is a monumental task, but recent developments behind the scenes have highlighted the potential of this blockchain-oriented project.
What Is TRON (TRX) and Why It's Needed?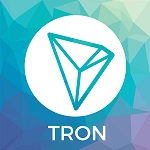 So What is TRON exactly? There are many different aspects of the Internet today which can and need to be improved upon. With censorship becoming a very pressing problem across the world, it is evident there needs to be some sort of infrastructure which is beyond the control of governments and ISPs. Rather than revert to the darknet, TRON aims to build a distributed entertainment system using decentralized storage technology.
The TRON Team
TRON's CEO is Justin Sun, a successful entrepreneur who made it into Asia's 2017 Forbes 30 under 30 list. This isn't his first experience with cryptocurrency businesses as he was a former representative of Ripple in China.
TRON's team totals more than 100 members and is located all over the world. They have dual headquarters in Beijing and San Francisco, but the team also has offices in Seoul, Tokyo, and many other countries.
How Does TRON Work?
Decentralizing the world wide web is a lot more difficult than some people may give it credit for. Using blockchain technology is a good start, but without the correct services and infrastructure, the TRON effort will not gain any real traction. Eliminating the middleman appears nearly impossible, even though the internet was initially founded as a peer-to-peer network.
TRON aims to solve all of these problems by offering a distributed storage facility for all types of content. Ranging from video streaming to music and photo sharing to social messaging. In theory, TRON can achieve it all in the years to come. Because of the use of blockchain technology, the team aims to provide a more cost-efficient solution for content hosting and distribution.
Powering this entire ecosystem is the blockchain, which allows for the global development of smart contracts and dApps. The recent acquisition of BitTorrent Inc. is another major part of developing this particular business model. There are still a lot of future developments on the horizon prior to making any real changes happen. So far, things are slowly coming together for TRON.
The TRX Token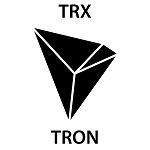 The total supply for TRON is 99,000,000,000 TRX. Its market cap at the time of writing is over $1 billion which puts it in the top 13 coins available. Its ATH was at $0.25 per coin which it hit in January of 2018.
For a cryptocurrency project, it is only normal there is a native toke associated with this venture. TRON has a currency known as TRX, or Tronix. It will mainly be used to pay for content to be accessed as part of the TRON ecosystem. By actively paying for content, creators are rewarded directly without having to deal with middlemen or other network participants taking a cut of the earnings.
TRON Advantages and Disadventages
TRON claims to be superior to Bitcoin and Ethereum because it can consistently handle over 2,000 transactions per second (TPS). Compared to Bitcoin's limit of 3-6 TPS, and Ethereum's 25 TPS. It is also superior to Bitcoin for its smart contracts functionality.
TRON's disadvantage lies in the relative early stage of the cryptocurrency. It doesn't have as many functioning dApps to offer as Ethereum or other more established smart contract based blockchains.
Where to Buy TRON?
While TRON is available on most exchanges, some are better to use than others. At the time of writing the top 3 exchanges to buy tron from are Rfinex, OKEx, and Binance. That is because these exchanges have the most TRX trading volume and will have the most accurate prices. We would recommend to use the Binance exchange as it has the lowest trading fees, and you can even go lower by buying Binance Coin (BNB) to get a 25% discount on the existing fees.
If you are looking to trade TRX, we have a dedicated TRON price analysis section which you should check out. We provide frequent updates on TRON's prices and trends to help you make the most informative trades possible.
Top TRON Wallets to Use
You may use the official wallet from the TRON website. If you are looking for other options, we wrote a separate article on the top 5 community developed TRON wallets to use. Which I urge you to check out if you are looking for a way to store your TRON off the exchanges (which is the best thing to do). Depending on what platform you are looking to use, your options are: TronWatch, Dreyc's Android Wallet, Tronscan, NewHorizonLabs' iOS Wallet, and Gettyio's Android Wallet.
The Road Ahead
Tron's roadmap specifies six stages of development:
Exudos (Aug. 2017 – Dec. 2018) – Users get full control over their personal data using TRON's platform.
Odyssey (Jan. 2019 – Jun. 2020) – Users will be able to create and distribute content on the TRX network while earning rewards.
Great Voyage (Jul. 2020 – Jul. 2021) – Users will be able to launch ICOs using the mainnet.
Apollo (Aug. 2021 – Mar. 2023) – Refinement of the ICOs platforms and making the system bug free and hack proof.
Star Trek (Apr. 2023 – Sep. 2025) – Users will be able to play games and host decentralized servers on the TRON network.
Eternity (Sep. 2025 – Sep. 2027) – The TRX gaming platform will be 100% functional.
There are still a lot of things to do before TRON can become a major mainstream project. Although there are some positive developments over the past few months, the project is still in the relatively early stages of development. With more positive developments coming to market in quick succession, things are looking up for TRON as of right now.

Final Thoughts
If someone who has never heard of Bitcoin or blockchain asks you: "What is TRON?" The short and sweet answer is "a new kind of internet that is actually decentralized and fully censorship-free." Creating such an infrastructure will take a fair bit of time, but is not impossible to achieve. TRON has laid out a 10 year roadmap, and only time will tell if the development team will keep up with it.
If you are looking to read more about TRON and get more information about related topics, make sure to check out our dedicated TRX category in our Coins section.
Image(s): Shutterstock.com