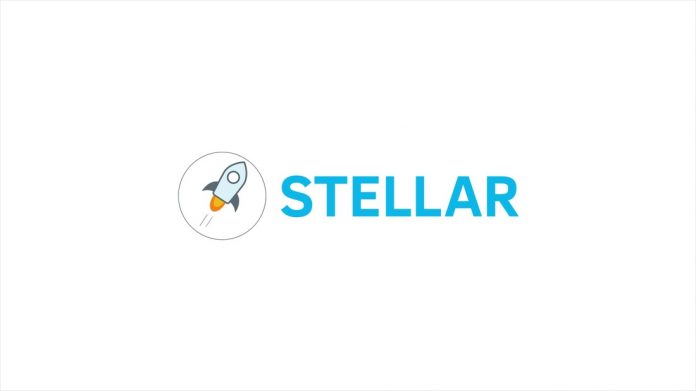 It does not happen all that often price predictions all show a very similar outcome. This is especially true in the cryptocurrency and digital asset industry, where volatility often reigns supreme. The following short-term XLM price predictions show there is some major momentum brewing, although it is equally possible none of these charts come true.
The Downward Channel Narrows
Im pretty sure we all know what this is by silverback79 on TradingView.com
A very interesting chart has been provided by trader Silverback79. When looking at this particular technical analysis, it has become apparent there is a very tight downward channel forming for XLM at this time. Either the price will continue to drop lower to $0.09, or the value will break out from this descending wedge in very spectacular fashion.
Considering how this user doesn't exactly predict any specific XLM price target right now, it would appear the value can easily swing toward $0.15 or even $0.2 in the coming days.  Stellar Lumens has faced tremendous bearish pressure in late November and early December, which seems to warrant a pretty spectacular break upward. Only time will tell if such a trend is even remotely possible under the current circumstances, though.
Finally Bottoming Out?
XLM – Final deep before a significant bounce by ioanemil008 on TradingView.com
If there is one aspect about the crypto and asset markets everyone should be familiar with right now, it is how the bottom is not in for any market. There have been talks about finding the bottom for some time now. In the case of trader Ionaemil008, it seems as if the XLM price bottom has finally been reached. A new wave of downward pressure may occur before the inevitable bounce takes place.
If this chart proves to be correct, there is a genuine chance the XLM price will drop to $0.073 where it will finally find stable support. That is an interesting dip to predict, as it is another near 40% decline compared to the current value. Even so, it is a remote possibility, as the XLM momentum also hinges on what happens to Bitcoin. The world's leading cryptocurrency hasn't found its bottom just yet.
Finding the Actual Support Level
xlm by AhmadIssa on TradingView.com
To further illustrate the chart outlined above, Ahmadissa is looking at the XLM price from a slightly different perspective. This trader has identified key levels of support and resistance for XLM which can all play a role of importance over the coming days and weeks. For now, it seems the "band" between $0.0106 and $0.1378 is in play. A breakout in either direction would be rather interesting to watch, especially because that momentum can spill over to all other markets as well.
Assuming the XLM value breaks upward, the price could easily hit the $0.18 level without too many problems. Further upward momentum might elevate the value to $0.29 again, although that is easier said than done. If the support at $0.1059 doesn't hold, however, there is a genuine chance XLM will drop as low as $0..0441 in the coming days and weeks. A very interesting lay of the land, so to speak, as both sides of the chart can come true at this point.
---
Disclaimer: This is not trading or investment advice. The above article is for entertainment and education purposes only. Please do your own research before purchasing or investing into any cryptocurrency.
Image(s): Shutterstock.com