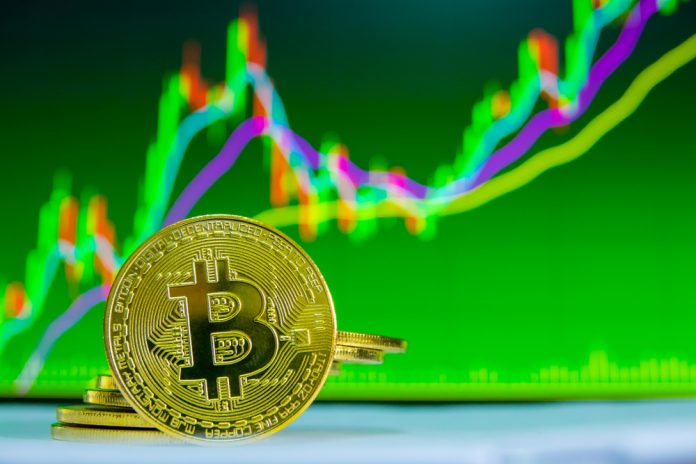 At press time, the father of cryptocurrency has seemingly recovered by a small margin and is now trading for just over $3,400. This is about $100 more than where it was during our previous price article.
The cryptocurrency market seems to be moving sideways at the time of writing. We can all be thankful that entitles like bitcoin, Ethereum and Ripple's XRP have taken a stance against their previous downward motions, though it's probably safe to say that recovery is not quite here yet. Analysts appear adamant that the drops aren't quite over, and we can likely expect a little more "meandering" to occur before high-end currencies start to settle.
Chart by xuanhaimmoer
That's not to say, however, that we can't relax a little bit and enjoy the small gains of the past 24 hours. The biggest single-digit of the day was Chinese entity NEO, which rose by approximately four percent. Other big winners include Dash – which shot up by over three percent – and Litecoin, which is up by roughly three percent at press time.
In addition, we can embrace the fact that most people still seem to have an overwhelming sense of trust in bitcoin. Despite the currency's continual price tumbles in 2018, many investors and crypto traders continued to delve in it. In fact, nearly 150 million new users saw themselves open crypto exchange accounts in 2018 – nearly double that witnessed in 2017.
To be fair, we must acknowledge that while 2017 may have been the year of the bitcoin boom, many people were either still wary of its volatile nature or weren't educated enough to really understand what bitcoin was. Thus, while 2017 may have opened the crypto door to new investors, 2018 was the year when they walked through.
By the start of the year, bitcoin had already peaked at nearly $20,000 and was garnering all kinds of newfound attention. Thus, many believed the bullish behavior of the previous 12 months would continue, which is what likely accounts for the massive numbers witnessed amongst new customers.
However, even as bitcoin fell, many exchanges and digital trading wallets saw hundreds of thousands of new faces added each month. The authors of a new report detailing 2018's crypto activity state:
"Confirming with popular narratives, survey data indicates that most users – both established as well as new entrants – are individuals and not business clients. Individuals can be hobbyists, retail investors, consumers, or users seeking a better investment or payment alterative… Growth rates were at their highest in 2017, and the number of new user accounts as well as ID-verified users continued to rapidly grow in 2018 as well."
Image(s): Shutterstock.com