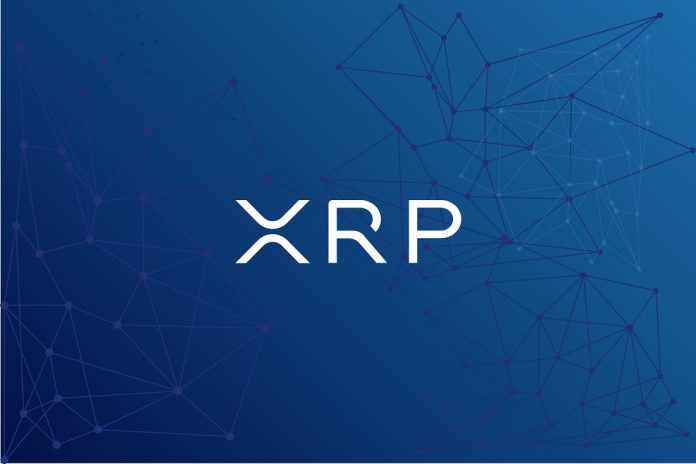 There has been a lot of focus on XRP over the past few weeks. Not just because it proves to be a very appealing asset to speculators, but also because it has been a lot more stable than traditional cryptocurrencies, for the most part. As such, the opinions on where the XRP price will head next are somewhat divided. These three short-term XRP price predictions are quite interesting in their own regard.
The Continuation Triangle Play
Ripple: Continuation Triangle? by Sherem on TradingView.com
While it is evident the value of XRP will continue to fluctuate quite a bit for the foreseeable future, one has to wonder where things will head next. According to Sherem, it is very possible the triangular pattern which started forming a while ago remains in play. That would be quite interesting to keep an eye on first and foremost, primarily because it can push the XRP either sideways or down in the coming days.
More specifically, it seems the sideways momentum could keep the value per XRP near the $0.5 mark for some time to come. If another bearish wave were to happen, it can effectively push the value down to $0.38, which would not necessarily be all that catastrophic whatsoever. The uptrend, which seems to be on the horizon in either scenario, could elevate XRP to $0.65 or even $1 in quick succession. A very bullish outlook, although there is a chance for more downward pressure first and foremost.
The Short-term Drop to $0.38
XRP Reversed off Resistance, Potential For Further Drop by easyMarkets on TradingView.com
It would appear most XRP analysts identify the same key price levels for XRP. For EasyMarkets, they expect the price to hit a resistance level at $0.54. If this level fails to break repeatedly – as it has so far – a big dip to $0.38 could be quite logical. After all, if resistance can't be broken, there is either further accumulation or downward pressure on a market. XRP Will be no different in this regard.
This short-term price outlook for XRP seems to indicate the market can swing either way. While a further drop could do the market some good first and foremost, there is a real chance a further uptrend to $0.6 is not out of the question either. The next few days will be crucial for XRP in many different ways, although it seems unlikely any major crashes will occur over the coming days. Even a drop to $0.38 would just represent a 10% decline, which is still far less compared to what most markets went through yesterday.
A Double Bottom Bump
XRP USD Double bottom Daily by zaftzaft on TradingView.com
Several key terms can be used in the world of cryptocurrency to identify specific market trends. When currency charts begin forming a double bottom, for example, there is a very good chance things will get pretty interesting shortly afterward. For XRP, a double bottom has begun forming on the chart near the $0.42 level, which could elevate the value to high levels in the coming days and weeks.
It is always interesting to look at a price prediction outlined by someone who is only just learning technical analysis. ZaftZaft, who only posts these things for educational purposes first and foremost, sees this double bottom pattern work in favor of the XRP price moving forward. Although it remains a bit unclear if this double bottom will even impact the price, there will be some shifts moving forward.
---
Disclaimer: This is not trading or investment advice. The above article is for entertainment and education purposes only. Please do your own research before purchasing or investing into any cryptocurrency.
Image(s): Shutterstock.com